Namekagon River Conditions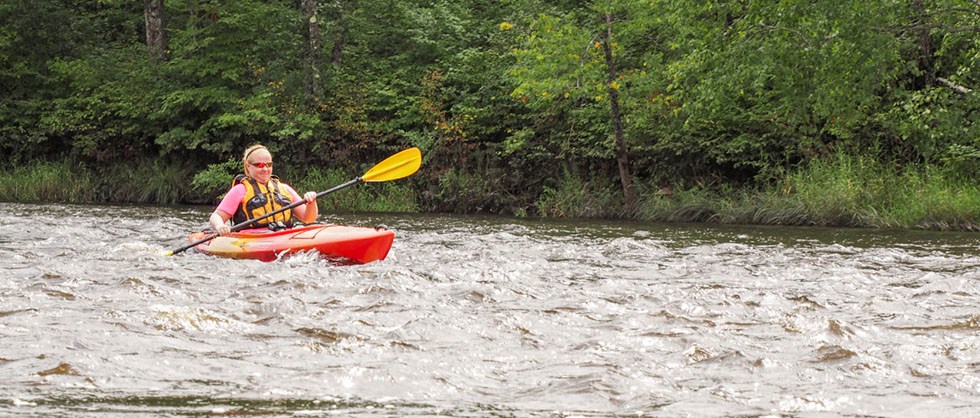 Reported river conditions are based on water flow on the dates and times listed below. As river conditions can vary greatly due to precipitation and location, river users should consult the U.S. Geological Survey (USGS) website or contact the Namekagon River Visitor Center to speak with a ranger: 715-635-8346.

River levels are described in the following ways:
Very High: see emergency alert at the top of the page.
High: high and fast water, paddlers should use caution and plan accordingly.
Good: sufficient water for paddling canoes and kayaks.
Low: dragging of canoes and kayaks may be needed in areas.
Very low: dragging of canoes and kayaks will be required in areas.
Extremely Low: water flow is so minimal that paddling a canoe or kayak for an extended period would be difficult; dragging of canoes and kayaks will be required in areas.
Covid-19 Awareness
The National Park Service works with the Centers for Disease Control and Prevention as well as state, tribal, and local public health authorities and the Federal Emergency Management Agency to ensure the safety of park visitors, employees, volunteers, and partners. More information is available at: https://www.nps.gov/aboutus/news/public-health-update.htm The National Park Service urges visitors to practice Leave No Trace principles, including pack-in and pack-out, to keep outdoor spaces safe and healthy.
As of Saturday, October 1, 2022 at 11:00 a.m.




Namekagon Dam Landing to Hayward
Namekagon Dam Landing gauge: Not Available
USGS gauge at Leonards Bridge: Gauge reading
Water temperature: 49 degrees F Streamflow: 70.7 cfs
Namekagon Dam Landing to County Road M Landing: Extremely Low
County Road M Landing to Hayward: Extremely Low
Hayward to Trego
Hayward to Trego: Extremely Low
County Road K Landing to St. Croix River Confluence
County Road K Landing to the St. Croix River Confluence: Extremely Low


Last updated: October 1, 2022