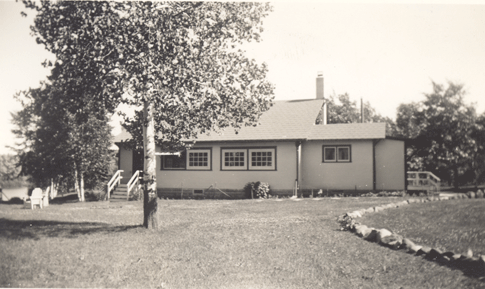 News Release Date:
July 21, 2011
Contact: Jean Schaeppi-Anderson, 715-483-2271
Have you or your family enjoyed the St. Croix River between Grantsburg, Wisconsin, and the towns of Taylors Falls, Minnesota, and St. Croix Falls, Wisconsin? Do you have stories to tell? Or are you interested in learning more about the river's history? Come to the St. Croix River Memory Day hosted by the National Park Service on Sunday, August 14, from 1:00 to 4:00 p.m. at the St. Croix River Visitor Center in St. Croix Falls.
The focus of this event will be the areas around Steven's or Alexander's Creek, Powell Rapids, and Pearl Springs. These areas are located east of Rush City, Minnesota, in northeast Chisago and southeast Pine counties and south of Grantsburg, Wisconsin in southern Burnett county. Charles Eldredge, whose grandfather, Louis Zahonyi, had a cabin along this stretch of river will share images from days gone by and today. Julie Johnson will have information on the history of Pearl Springs.
If you have information to share, would like to reminisce or just meet some of the people who love this stretch of the St. Croix River, consider stopping by. Stories can be recorded or jotted down and photographs that you are willing to share can be scanned or copied. Share your knowledge of how places like landings or campsites got their names. Help keep the memories alive and the history of your Riverway from being lost.
The St. Croix River Visitor Center is located at 401 Hamilton Street in St. Croix Falls. Call (715) 483-2274 for additional information.
The St. Croix National Scenic Riverway, a unit of the National Park System, was established by the Wild and Scenic Rivers Act in 1968. It is one of a group of eight rivers in the country that first received this recognition. For 255 miles, the St. Croix River and its tributary, the Namekagon, flow through some of the most scenic and least developed country in the
Upper Midwest
.