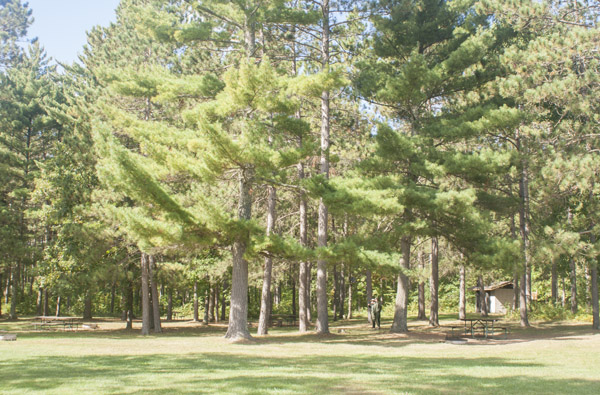 News Release Date:
March 17, 2015
Contact: Charlie Lundin, 715-635-8346, ext 426
Earl Park Landing is located 17 miles southwest of Hayward, Wisconsin, and about 70 miles southeast of Duluth, Minnesota. The Namekagon River is part of the St. Croix National Scenic Riverway, a national park known for its North Woods beauty and outstanding recreational opportunities, especially paddling.
The primary responsibility of a landing host is to greet and orient paddlers, boaters, and picnickers, answer questions, and share safety information and rules in a cheerful and helpful manner. Through training, volunteers will become familiar with National Park Service rules and the reasoning behind them, as well as learning about local and state parks, area information and fishing and boating regulations. Volunteers also perform light maintenance around the area such as litter pickup, sweeping, stocking of supplies, restroom clean-up, and various other duties.
Volunteers must reside at Earl Park Landing. Housing is not available, but a level parking pad and full hook-ups are provided for use by volunteers selected for this position. Scheduling is flexible with opportunities ranging from four week to 18 weeks beginning in mid-May through mid-September. Hosts are expected to work four to five days per week, especially on weekends and heavy use holidays. Daily schedules may vary. Depending on the length of stay of the hosts, there are also opportunities to assist with special events and/or at the Namekagon River Visitor Center.
For additional information, please contact Park Ranger Charlie Lundin at (715) 635-8346, ext. 426.
www.nps.gov/sacn
The St. Croix National Scenic Riverway, a unit of the National Park System, was established by the Wild and Scenic Rivers Act in 1968. It is one of a group of eight rivers in the country which first received this recognition. For 255 miles, the St. Croix and its tributary, the Namekagon, flow through some of the most scenic and least developed country in the Upper Midwest.