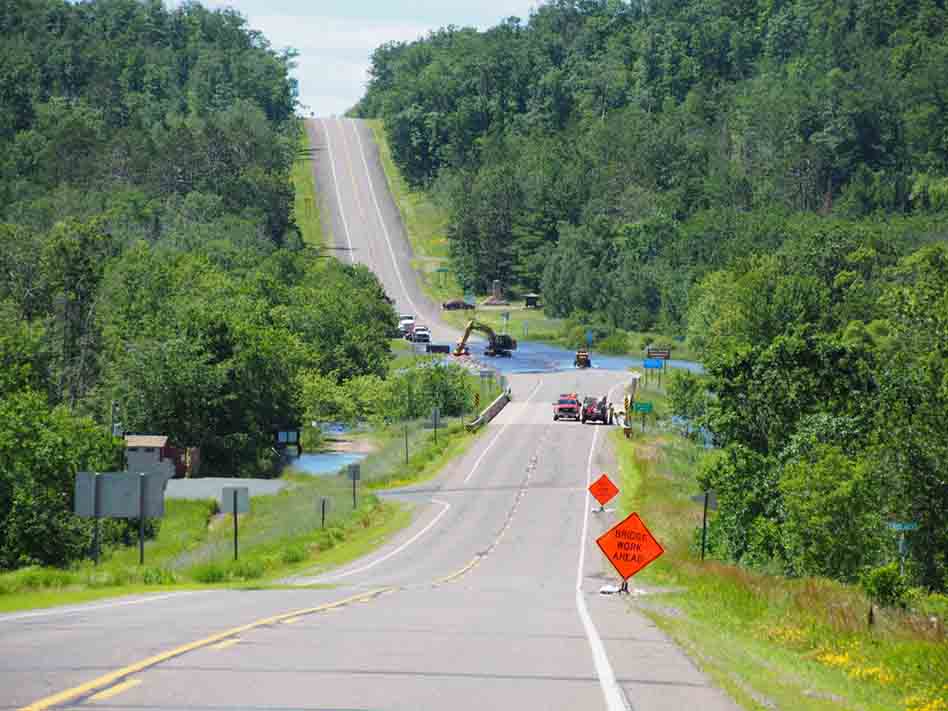 News Release Date:
July 15, 2016
Contact: Julie Galonska, 715-483-2270
ST. CROIX FALLS, Wisconsin: To protect public safety, river landings along the Namekagon and St. Croix rivers are closed due to flood conditions.
Heavy rains in north central Minnesota and northern Wisconsin on July 11 have resulted in rapidly rising rivers. Many tributaries of the St. Croix, including the Namekagon, have overflowed their banks and are running dangerously high and fast. A high volume of the water, and associated debris, is now making its way downstream.
National Park Service (NPS) landings along the entire Namekagon River and St. Croix River are currently closed. NPS staff will continue to assess conditions, and will open landings when they can be safely accessed by the public.
"Our priority is keeping visitors safe. Everyone should use extreme caution during these high water conditions and stay out of closed areas," stated Julie Galonska, acting superintendent of the St. Croix National Scenic Riverway.
A flood warning for the St. Croix River between Danbury and Grantsburg, Wisconsin, remains in effect. For National Weather Service updates:
http://www.weather.gov/mpx/
The St. Croix National Scenic Riverway, a unit of the National Park System, was established by the Wild and Scenic Rivers Act in 1968. It is one of a group of eight rivers in the country which first received this recognition. For over 200 miles, the St. Croix and its tributary, the Namekagon, flow through some of the most scenic and least developed country in the Upper Midwest.