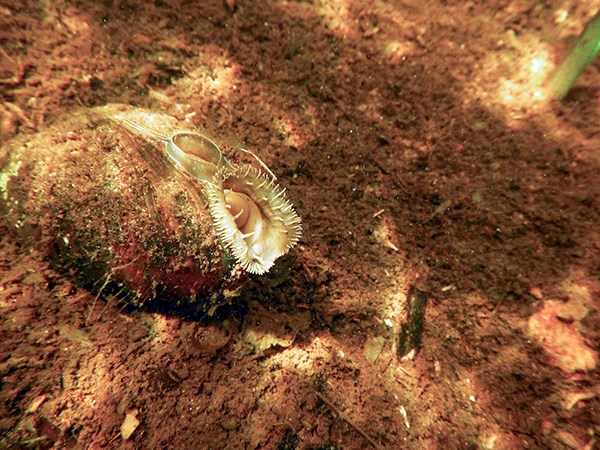 What is a freshwater mussel?
Although looking at mussels might seem about as exciting as looking at rocks, they are actually amazing animals with many secrets yet to be learned!
Mussels are bivalve mollusks (invertebrate animals with soft bodies inside a hard two-part shell) and are sometimes commonly called clams. Like all invertebrates they lack a spine and they produce a hard external shell instead of an internal skeleton. Mussels are filter feeders. This means they take in many gallons of water each day and remove algae and bacteria for food by filtering the water through their gills. This helps clean the water and improves water quality for other animals in the river.