Osceola Landing Project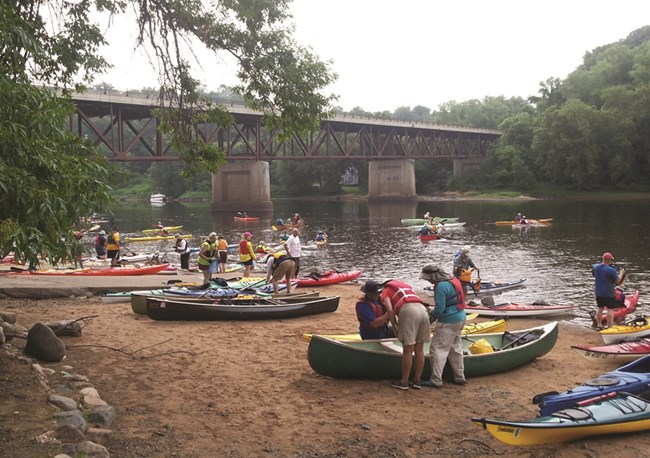 Project Overview
Osceola Landing is the busiest National Park Service landing on the St. Croix River. Well known as the take-out point of the popular day trip from Minnesota or Wisconsin Interstate Park through the Dalles, the landing also provides access for motorized boats and paddlers headed downstream. Additionally, the day use area is a place for picnicking, fishing, walking, and enjoying the beauty of the river.

With the number of visitors now using Osceola Landing, there can be quite a bit of congestion on busy summer days. The two side-by-side launches are used by both motorized and non-motorized watercraft at the same location where paddlers are landing, exiting their canoes or kayaks, and seeking to find their shuttles. Safety is an issue where pedestrians and motor vehicles, often with trailers, are in close proximity. The landing also was not designed to accommodate the number of commercial providers (outfitters) that now use it, nor the number of visitors they serve.

Earlier this year, the NPS assembled an interdisciplinary team to take a comprehensive look at Osceola Landing for increasing visitor safety, improving operations for commercial use, and enhancing the overall visitor experience. The design seeks to address motorized and non-motorized boat use, parking and wayfinding, day uses, natural resource protection, messaging and interpretation.
Complete project information can be found at the St. Croix National Scenic Riverway park planning page.
Last updated: September 22, 2020