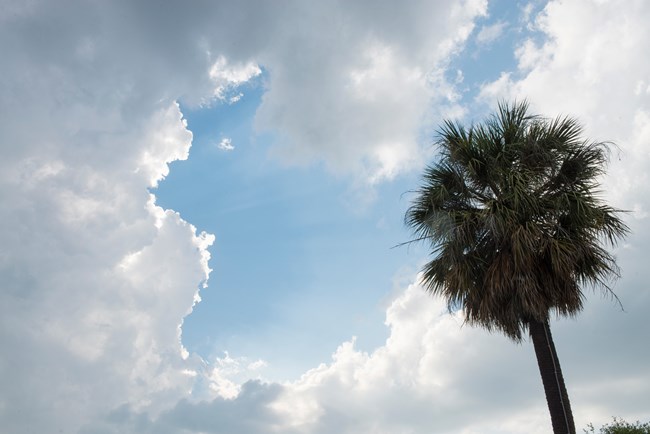 Sun, Heat, and Rain
Expect high temperatures, intense sunlight, and high humidity April through November. You will be spending most of your time outside, walking from one part of the mission to another.

Apply sunscreen, and wear

loose-fitting, light-colored clothing and

a hat or carry an umbrella.

Drink plenty of water.

On rainy days, be prepared for high water and some flooding at low water crossings. Never drive through moving water. Turn around, don't drown.

Lightning can accompany storms. If you hear thunder, take shelter.