Farm Day at Mission San Juan!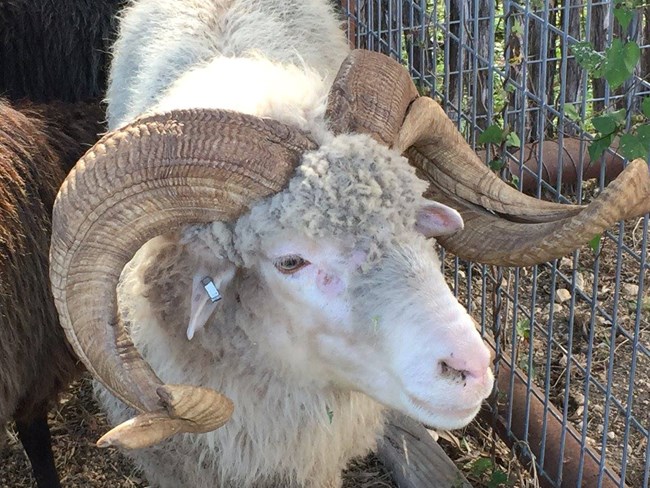 Join us for Farm Day!
Explore the roots of San Antonio food culture from the Spanish colonial missions to modern food, health, and wellness at this family friendly event! Join us at the historic farm at Mission San Juan for games, cooking demonstrations, and outdoor activities. This is a free event!
WHAT:
Free, family friendly event exploring food and farming of the past and present.
WHEN:
Saturday, November 10: 10 am - 2 pm.
WHERE:
Mission San Juan. 9101 Graf Road, San Antonio, Texas.
Learn more on our
Facebook page
!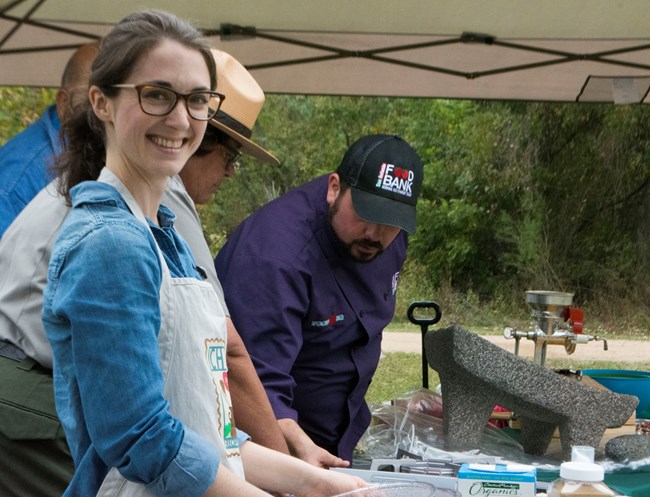 Farm Day 2018 activities include:
Free Tree Adoption by the City of San Antonio: Adopt a tree to plant at home! These free potted trees are first come, first served.
Shuck It! Shell It! Mill It! by the Institute of Texan Cultures: Visitors will be able to use old farm implements to process corn in the same manner as the pioneer Texans.
Corn Husk Doll Making by Phil Hardberger Park: Create your own corn husk doll and take it home!
Wool Spinning by the San Antonio Handweavers Guild: Watch as wool from local sheep is spun on spindles and spinning wheels!
Historic Cooking Demonstrations by Casa Navarro State Historic Site: View historic meals being cooked over an open fire. Take home an easy historic recipe to try out at home!
Plant an Herb by San Antonio Botanical Gardens: Plant an herb seed to take home and nurture!
Livestock Corrals by Traylor Livery: Visit with farm animals of the missions era at the livestock corrals! Animals will include mustang horses, longhorn cattle, Navajo-Churro sheep, Spanish goats, and Nankin chickens.
Decorate a Bag with the National Park Service: Decorate a "Find Your Park" bag to fill with event goodies and take home!
Culinary Demonstrations by the San Antonio Food Bank: View demonstrations of healthy, affordable recipes to feed the whole family!
Farmer Q&A with the San Antonio Food Bank: Meet the farmers that maintain the demonstration farm at Mission San Juan!
Gift Shop with Western National Parks Association: Find something to remember your time at Farm Day by at the gift shop.
AND MORE!
Interested in volunteering?
If you are interested in volunteering for Farm Day 2018, email
e-mail us
. All volunteers must sign up ahead of time, and volunteers under age 18 must be accompanied by a parent or guardian.
Last updated: September 25, 2018