Art in the Park
Experience the Vibrant Art Culture of San Antonio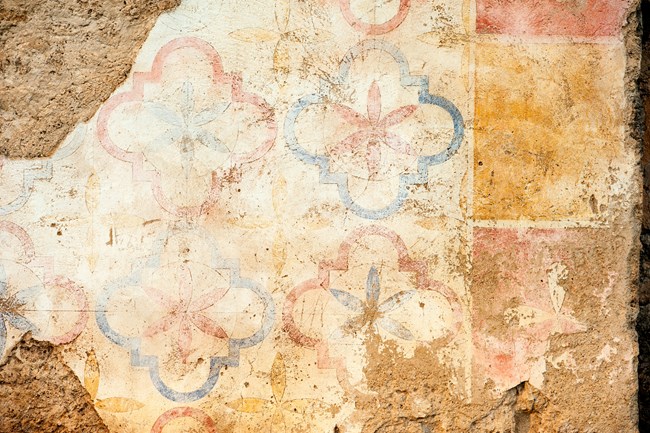 Art has been an important part of San Antonio history for hundreds of years. Learn about art of the past and present in South Texas on your visit to San Antonio Missions National Historical Park. Here, you'll find endless opportunities to find your park through art.
Art and symbolism was extremely important at this site during the mission era. The Spanish used symbols of Spanish culture and Catholicism in their art and architecture as a tool to establish new cultural norms in the region. You will find Catholic symbolism in the ornate limestone carvings and frescoes at Mission Concepcion and Mission San Jose. For the Spanish, art was a tool for colonization and religious education.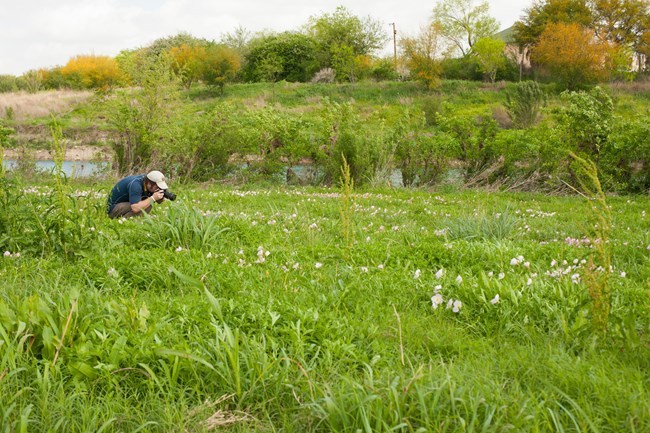 Artist-in-Residence Program
For over one hundred years, the majestic views and awe-inspiring heritage of National Park Service sites have influenced artists if all mediums and backgrounds. Today, the sights and sounds in national parks continue to inspire artists in more than 50 residency programs across the country. Today's artists document the resources of our national parks, and interpret their beauty in ways that connect with people from around the world. Each year, San Antonio Missions National Historical Park welcomes artists to an immersive national park experience. During this time, artists intimately interact with the site and its culture, including visitors, while creating artworks for the public to enjoy. This program is sponsored by the National Park Service and Mission Heritage Partners.

In the past, we have hosted Artists-in-Residence Jenny Tarpley and James Tarpley. The Tarpleys are photographers who capture the historic and natural sites in artistic and innovative ways, helping visitors from the local area and afar to connect with the national park.
Interested in learning more? Email our Volunteer Coordinator!
Learn more about our volunteer program.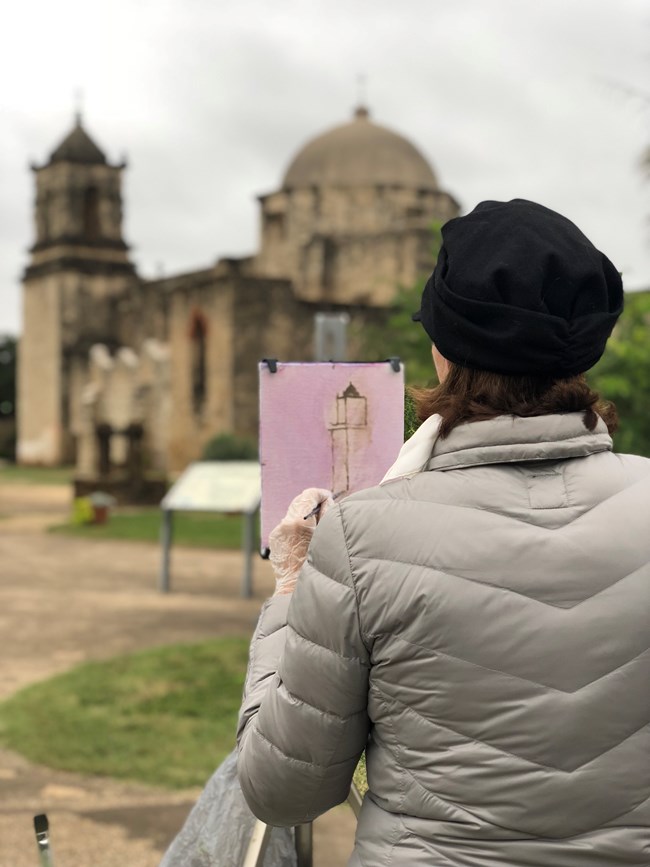 Create at San Antonio Missions
We welcome artists of all skill levels to experience their national park through art. Take in the beautiful artistry of the missions as you paint, draw, photograph, and more. This special place has so much to offer. Share your artistic interpretation of the missions with us on our
Facebook
,
Instagram
or
Twitter
!
Each year, San Antonio Missions hosts a variety of art themed events. Here are a few of our artevents offered in the past:
Restored by Light

At this popular event, a representation of the historical church frescoes are projected onto a church facade at the park site. This light show beautifully showcases art of the past using technology of the present.

Mexican Art Show & Sale

Artists from Mexico bring their original Mata Ortiz and Oaxacan art pieces to the Visitor Center for this event.

Artist Meet-and-Greet with Michael Nye

At this event, artist Michael Nye presented the unveiling of his Four Voices photography and audio exhibit at Mission Concepcion. Exhibit explores the stories of people with close ties to Mission Concepcion.

Artist-in-Residence Workshop

Each Artist-in-Residence is required to lead at least one public workshop to teach an art form to the public in the park setting.

Luminaria Closing Performance

San Antonio Missions has been the host site for a Luminaria Contemporary Arts Festival performance. In 2018, the performance included orchestral music from the past 300 years and light projections in the granary at Mission San Jose.
Check out our
events calendar
to learn about upcoming events!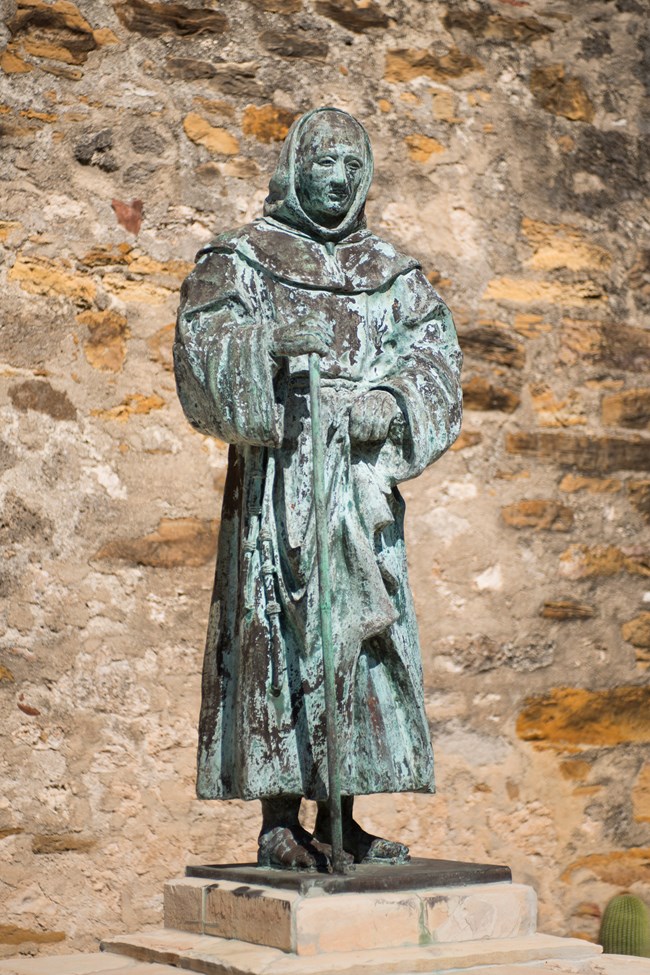 Historical Arts
Art is everywhere you look at San Antonio Missions! On your visit, be observant of the many art styles used in the architecture and elaborate decor at the missions. The missions are influenced heavily by Late Baroque, Moorish, Renaissance, and Romanesque architecture. Art styles present at the missions reflect the global cultures that influenced the missions of San Antonio.
During the mission era, indigenous inhabitants of the missions also labored in workshops to support the mission community. Pottery styles from the pre-mission era survived into mission-era production. Pottery in the missions region in the Southwest and Central America were influenced by indigenous, Spanish, and global cultures. This blending of cultures led to pottery styles like Mata Ortiz in Mexico. Each year, artists from Mexico bring their original Mata Ortiz and Oaxacan artwork to the Visitor Center for the Mexican Art Show & Sale. Alebrijes and Mata Ortiz pottery are available for sale in our
Gift Shop
.
Last updated: February 5, 2019