Outdoor Activities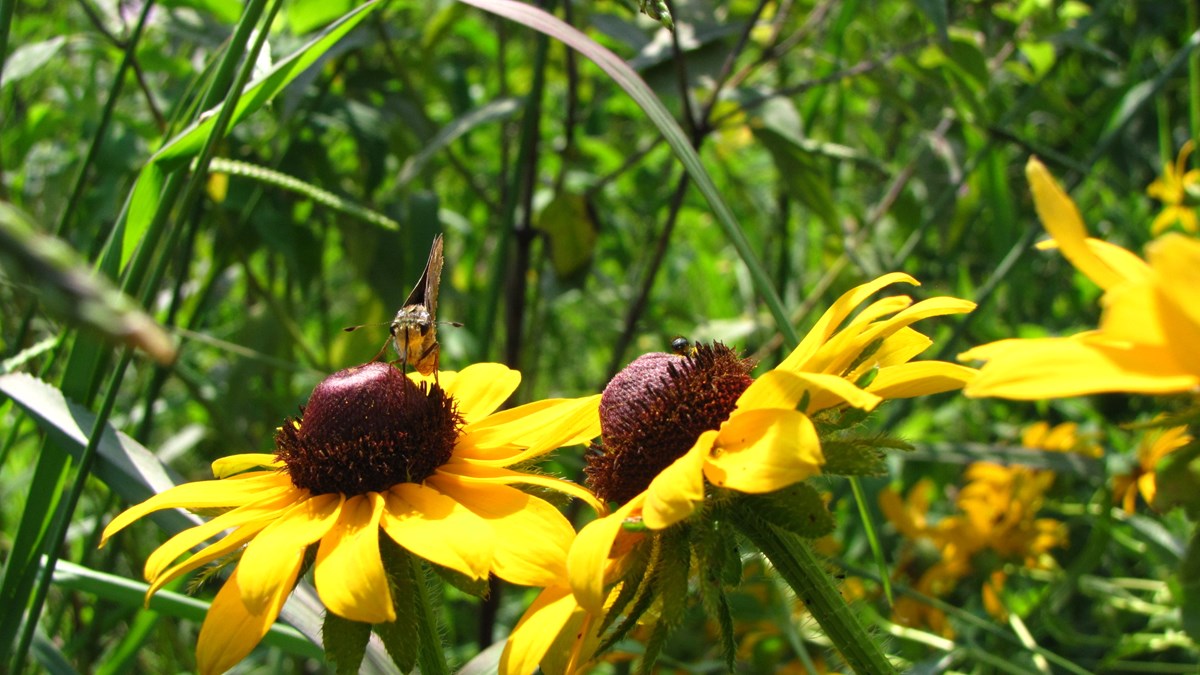 Wildflower Meadow
The wildflower meadow is one of the most picturesque locations within the park. Many visitors are drawn to the vibrant perennials, such as black-eyed susans and purple cone flowers, which dance with the seasonal winds.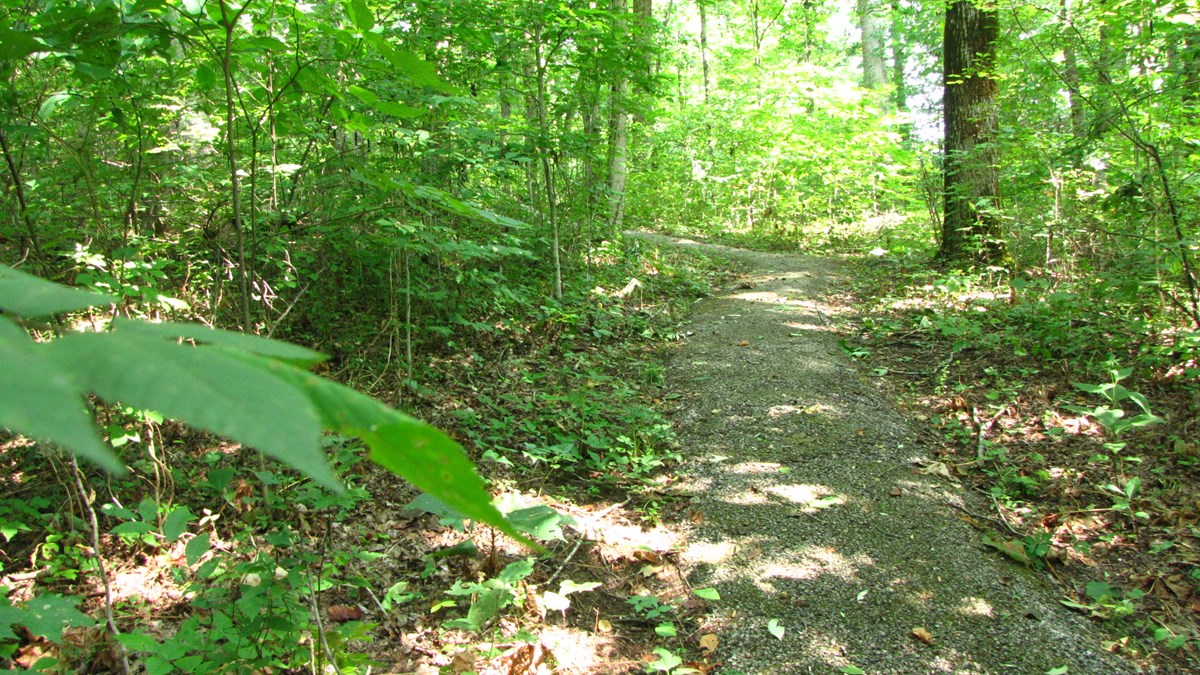 North Alabama Birding Trail
The North Alabama Birding Trail makes a winding 1.2 mile circuit through the colorful forest of Montague Mountain, which connects a separate 1.5 mile nature trail. While hiking, observe one of the 115 species of birds that call Russell Cave their home or listen for a red fox forging in the brush.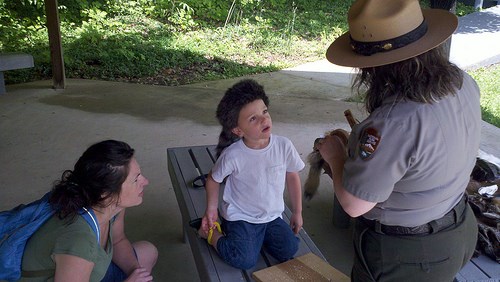 Prehistoric Tools and Weapons Demonstration
Rangers present demonstrations of spear throwing with atlatls, the techniques of pump and bow drills, the art of flintknapping, and the skills of corn and nut grinding. Experience the thrill of throwing a spear and using a pump drill for yourself!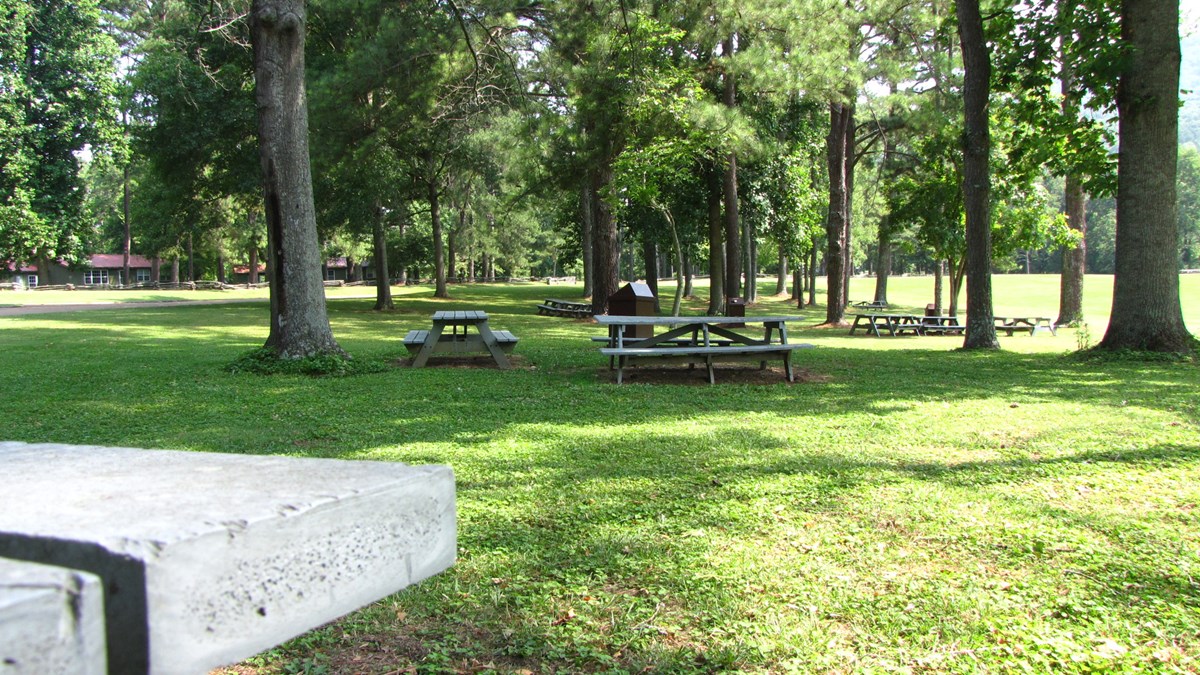 Picnic Area
Enjoy a picnic in the large open area in front of the visitor center.There are several tables to choose from in shady locations. School groups, church groups, scout groups and family reunions are all invited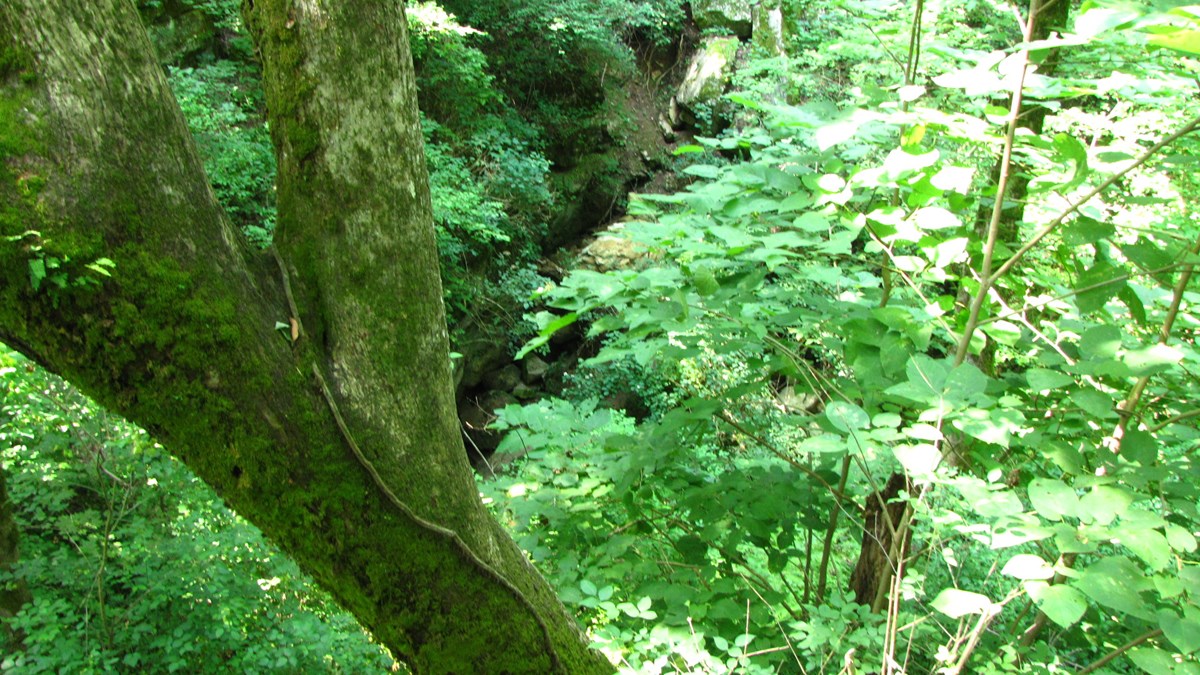 Sinkhole
Water slowly dissolved the limestone, which formed a cavern within the earth's crust. When the roof became too expansive to support itself, it collapsed to create a crater or sinkhole. It was through this process that daylight first entered Russell Cave.

Last updated: April 14, 2015