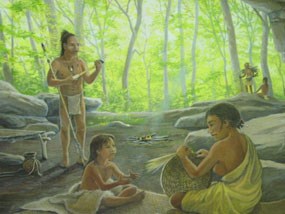 Living in the Archaic Period at Russell Cave
Step back in time, thousands of years ago to learn about the lifeways of the people that lived in the cave.
This is story of a man and his son that lived in Russell Cave during the Archaic Period. Share a smile and even a tear as the son tries to become a great hunter like his grandfather. more...