Lesson Plan
The Bloudy Tenant of Persecution Lesson Plan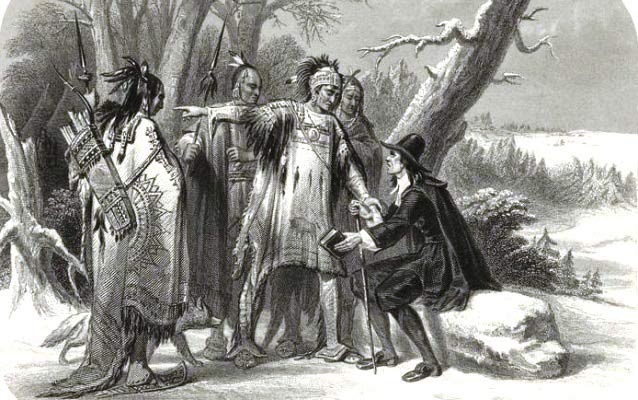 Grade Level:

Seventh Grade-Eighth Grade

Subject:

Constitutional Amendments, Constitutional Law, History, Law, Philosophy, Pioneer America, Religion

Duration:

90 minutes

Group Size:

Up to 24

Setting:

classroom
Overview
Roger Williams advocated for free exercise of religion at a time where Church and State were often indistinguishable from one another.  Williams believed that religion was a matter of individual conscience, not to be regulated by a government.
In this lesson, students examine Williams' writings to learn about his influence and relevance on some of the fundamental ideals set forth in both the Declaration of Independence and the Constitution, particularly the 1st Amendment.
Park Connections
This lesson can be done in conjunction with a classroom visit from a Park Ranger or a visit to the National Memorial.

Last updated: February 26, 2015