Wilderness Camping

There are a wide range of wilderness camping experiences available in Rocky Mountain National Park. Those new to wilderness travel have ample opportunity to break their boots in slowly, while those with many miles under their belt can find new areas that test their mettle.
Planning a backpacking trip in the 2022 Season?
Reservations for summer backpacking wilderness camping will open March 2, 2022, at 8:00 am Mountain Time. The link will appear here at that time.
Important Links
Required Listening for Wilderness Permit Pickup

A reading of the Wilderness Camping Regulations for Rocky Mountain National Park.

Credit / Author:

NPS Audio

Date created:

2020-10-14 00:00:00.0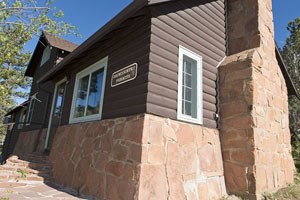 Wilderness Offices
Overnight travel in the wilderness requires a permit. Permits and information are available at two Wilderness Offices within Rocky Mountain National Park. Please contact the Wilderness Office for updated information on the status of Wilderness campsites (970-586-1242). For status of wilderness campsites on the west side of the park, call the Kawuneeche Visitor Center Wilderness Office at (970-586-1521).
On the east side of the park, the Wilderness Office is adjacent to the Beaver Meadows Visitor Center.
On the west side of the park, the Wilderness Office is located inside the Kawuneeche Visitor Center.
Current Notices
There will be temporary closures in some wilderness campsites. Please contact the Wilderness Office for updated information on the status of wilderness sites.
Park staff are removing some dead trees that have been killed by an outbreak of native pine beetles. The removal reduces risk associated with falling trees. Always be aware of your surroundings, particularly during times of high winds.
We recommend that you visit the following topics:

Find a listing of all designated wilderness sites in Rocky here.

Cross-country Zones allow you to connect to far off places in the park.

Technical climbers can obtain permits to set up temporary camps near climbing routes.

Horses are welcome at a selection of wilderness sites around the park.

A helpful list to make sure
your backpack has everything
you need.

The wilderness can be just
as adventurous in winter, just
a little bit colder.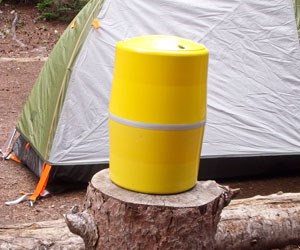 Wilderness Food Storage
Between April 1 and October 31, all food items and garbage must be secured inside a hard sided commercially-made carry in/carry out bear-resistant food storage container.
This is required for park wilderness areas below tree line and in the Boulder Field of Longs Peak, due to recurring wildlife incidents. Other methods of food storage are not permitted in the wilderness during this period.
Hours
Wilderness Office near
Beaver Meadows Visitor Center
7:00 a.m. to 3:30 p.m. Seven days a week
Wilderness Office at
Kawuneeche Visitor Center
9:00 a.m. to 4:30 pm. Wed-Sun. Closed Monday -Tuesday.


Last updated: January 7, 2022