Centennial Social Media
The Centennial is the perfect time to share what Rocky means you through pictures, video, and discussion. Join the conversation on Facebook, YouTube, Instagram, Flickr, and Twitter. You can find us on all these platforms @Rockynps. Visit this page for links to each of our social media pages, or read on for the special Centennial initiatives going on this year.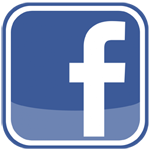 Facebook:
Daily discussion and photos - Like us on Facebook for a daily glimpse into the world of Rocky Mountain National Park. See beautiful photos and join in a discussion about what Rocky means to you.
100 Days Outside Challenge - Most people can't visit Rocky Mountain National Park every day. But everyone can all go outside and notice the nature around you every day. During our Centennial Celebration Year (September 4, 2014 - September 4, 2015) we challenge you to go outside at least 100 times, find the Wilderness, Wildlife, and Wonder in your own backyard, and share it with us.

Even if you can't celebrate our Centennial with us here in the park, celebrate with us from home by sharing the beauty of nature where you live (#100DaysOutside).

Keep us posted throughout the year about how many days you've spent outside enjoying nature and we'll all reach the big 100 together! Join this event.
Minute of Wonder Weekly Video Series - Every Monday morning during the celebration year a one-minute "Minute of Wonder" video will remind you of why we are celebrating the Wilderness, Wildlife, and Wonder of Rocky Mountain National Park.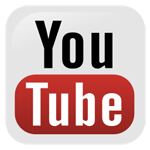 YouTube:
Centennial RMNP Project: For this project, we want you to capture the moments when you were truly in awe of Rocky Mountain National Park. YOU are a part of what makes this place so special and we want you to be the focus of these videos. Record yourself, friends, and family enjoying the park. This project is focused on the people and their emotions that are inspired by this beautiful place. Look for the finished video late summer 2015!
Video Specifications:
Landscape orientation (Remember to turn your cell phones sideways!)
HD Video: Minimum 720p (most new phones and cameras do this.)
Uploading to YouTube:
Use #RMNP in the title.
Select "Creative Commons - Attribution" for the License and rights ownership under the Advanced Settings tab (This must be selected in order for us to use the video).
Commercial filming in Rocky requires a permit, so the footage you share needs to be non-commercial in nature.
Thanks for participating!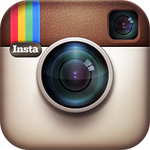 Instagram:
Join in the yearlong Centennial Celebration of Rocky Mountain National Park! @Rockynps is trying to reach 100K photos with #RMNP to capture 100 years of Rocky. We will then select 100 photos to create an @instagram art gallery which will be on display during the re-dedication ceremony in September 2015. Contribute your photos today! Throughout the year, RMNP will be hosting seasonal "Instameets" to help us reach our goal.
Last updated: January 24, 2020