Big Meadows Fire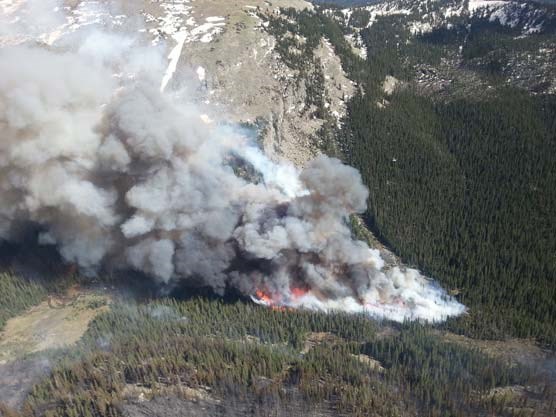 The Big Meadows Fire is considered 100 percent contained after no smoke being visible for more than 30 days and over 5 inches of rain. The fire is at 653 acres. The fire will not be officially called "out" until winter snowfall.
All trails and backcountry campsites have reopened. All major roads and facilities in Rocky Mountain National Park are open as are our neighboring communities of Grand Lake and Estes Park.
The park has set up a recorded Fire Information Line at (970) 586-1381 which will be updated when new information on the Big Meadows Fire is available.
Click here for a map of the Big Meadows Fire
Visit the
News Releases
page for previous updates on the Big Meadows Fire.
Click
here
to return to the Current Fires page.
Last updated: February 24, 2015