Fire History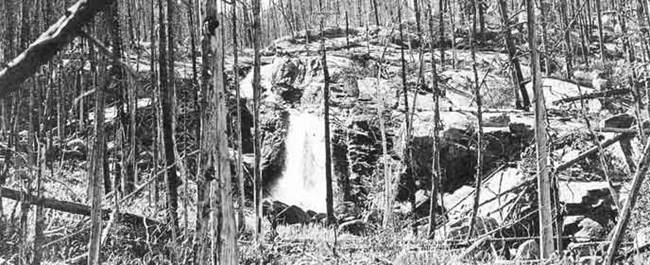 Human-caused fires had a dramatic impact on the landscape during the decades of mining and early settlement. Many fires swept through what is now the national park between 1850 and the early 1900's. A walk around Bear Lake or a drive along Glacier Creek passes through forests that regenerated after large fires at the turn of the century.
Soon after Rocky Mountain National Park was established in 1915, a period of fire suppression began. Because all fires were thought to be harmful, they were put out. With fire suppression, montane forests became denser and more susceptible to severe crown fires. The health of the forests declined. Trees that grew in dense stands did not receive the nutrients, sun, or water necessary for vigorous growth. Weakened trees became more susceptible to pests such as the spruce budworm and mountain pine beetle.
Under natural conditions, fires burn unevenly across the landscape. In all but the driest years, most fires are limited. Frequent small fires reduce the amount of dead wood and limit more hazardous fires from burning out of control.
Coming Soon
Summaries of substantial fires in the park's history.
Last updated: April 9, 2015