Classroom Programs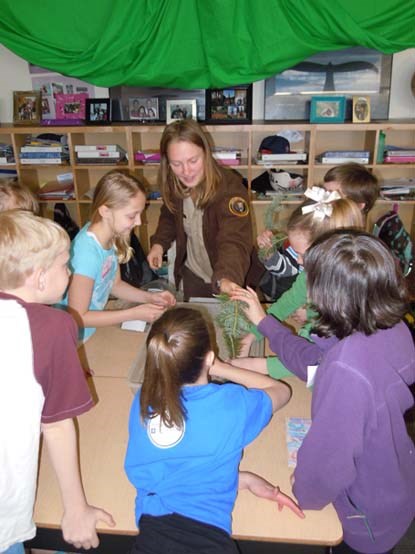 Schedule a Program
Can't get a bus? Worried about the weather? We can bring a program to your classroom! Choose from one of the many classroom programs that we offer for grades K-12.
Please Note:
All programs are limited to a maximum of 35 students/session. We request that only one class is scheduled at a time, however we can arrange to visit more than one classroom during a school day. If what you need is not listed, we can create a program to fit your curriculum.
Make a Reservation
To make a reservation, please call (970) 586-3777. Reservations are made on a first come first served basis. We recommend that you call at least three months in advance of your desired date.

Make sure to have the following information when calling to schedule your program:
1. Three or more preferred dates and times
2. The age/grade and number of students.
Programs are offered for pre-K though college level students.
3. School phone number and address
4. Your phone number and e-mail address
5. Special needs or disability information for your group
6. The topic or program that you would like for your group
Confirmation of Your Reservation
After making your reservation, we will send you a confirmation letter.
Cancellations
To cancel a program, please call (970) 586-3777 at least two weeks in advance of the date of your program.
Most programs can be rescheduled to a later date, however, we cannot guarantee a reschedule date.
Last updated: June 29, 2015