Current Fire Information and Restrictions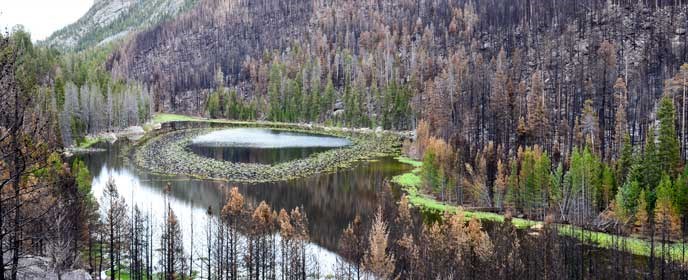 Fire Regulations
You are responsible for knowing and obeying existing regulations pertaining to the use of fires. These are always in place within Rocky Mountain National Park.
Fires, including grills and charcoal briquettes, are only permitted in designated areas and sites where a metal fire ring or grate is provided. These areas include developed campgrounds, some picnic areas, and some designated backcountry campsites pursuant to an overnight use permit.
Campfires or grills are not permitted anywhere else in the park.
Petroleum fueled stoves are permitted in designated backcountry campsites by permit only, and in developed campgrounds and picnic areas.
For further information on fire conditions and regulations in the park, please contact the park's Information Office at 970-586-1206.
Thank you for helping protect Rocky Mountain National Park.
Fire Information Resources
InciWeb is an interagency system that tracks fire-related incidents across the U.S.
Follow Rocky on Twitter for updates on fires and fire restrictions in the park.
For questions about fires while visiting the park, contact the Public Information Office.
Last updated: April 22, 2019