Group Volunteering at Rocky Mountain National Park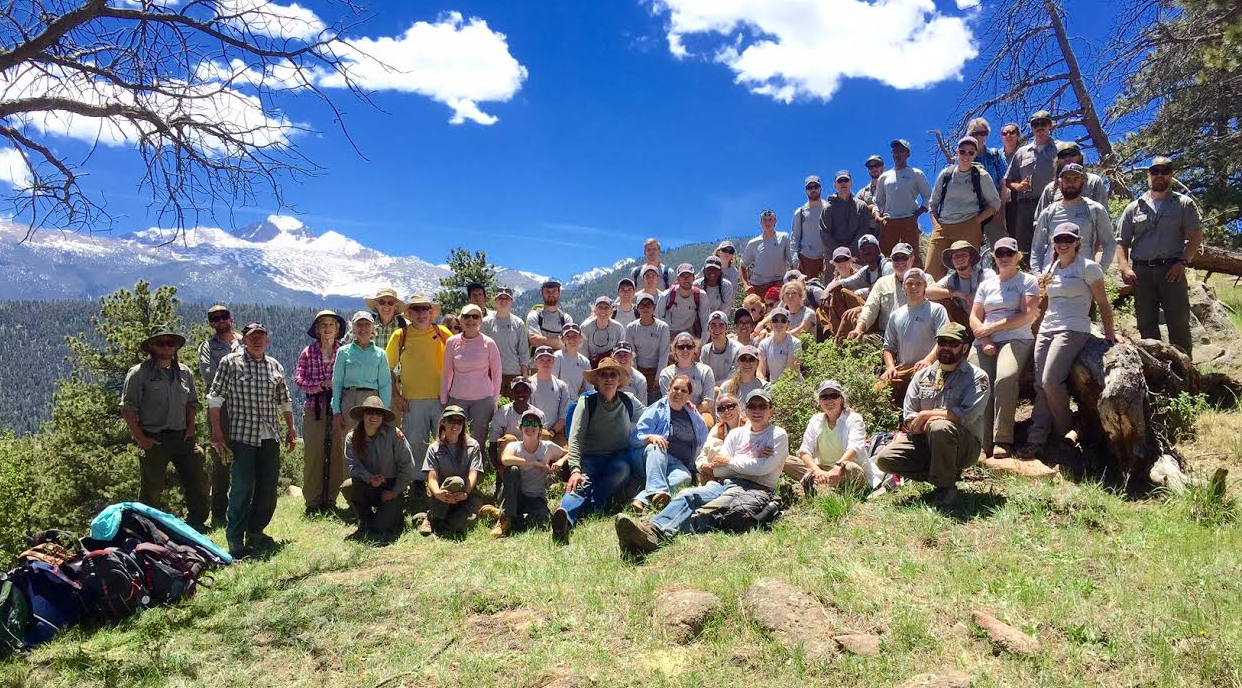 Thank you for your interest in volunteering at Rocky Mountain National Park!
Rocky Mountain National Park is home to one of the most dynamic and hard-working volunteer programs in the National Park Service. Each year, Rocky enlists volunteer groups to help paid staff on various projects. The park completes projects AND groups learn about the park through service—it's a win-win! In 2017, over 1,700 volunteers took part in a group volunteer opportunity. Our projects range from trail work, to vegetation projects, fire fuel reduction work and litter clean ups. How will you get involved in your park this summer?
---
Projects
The following describes the various projects that we invite volunteer groups to participate in. Please have a look at the project descriptions, the group size and minimum age required, and the day and time options to see which project(s) work best for your group. If your group is slightly larger or you have other needs you would like to discuss, please contact the RMNP Volunteer Program Office: 970-586-1330 or e-mail us.
Vegetation
Logistics
Group Size: 2–25 people
Minimum Age: 12 years old

Volunteer groups bringing children need to provide one adult leader for every five volunteers under the age of 18.

Time Options: 9 am–4 pm, 8 am–12 pm
Days of Projects: Tuesday–Friday, June 5–October 31 (except holidays)
Project Description
Exotics and re-vegetation volunteers support resource management and research personnel in any or all of the following areas: exotic plant removal, vegetation and restoration, and seed collection.
Contact
For information on how to get involved in a vegetation group project for 2019, contact:Michelle_Gibbons@nps.gov.
Rocky Mountain Conservancy Stewardship Projects
The Rocky Mountain Conservancy assists Rocky Mountain National Park in so many ways, including by coordinating stewardship projects. To learn more about volunteering with the Rocky Mountain Conservancy, check out their website: https://rmconservancy.org/work-with-us/volunteer/.
---
Boy Scouts of America and Girl Scouts of the USA
Rocky Mountain National Park has many special opportunities for Boy Scouts and Girl Scouts who volunteer.
Last updated: March 24, 2019