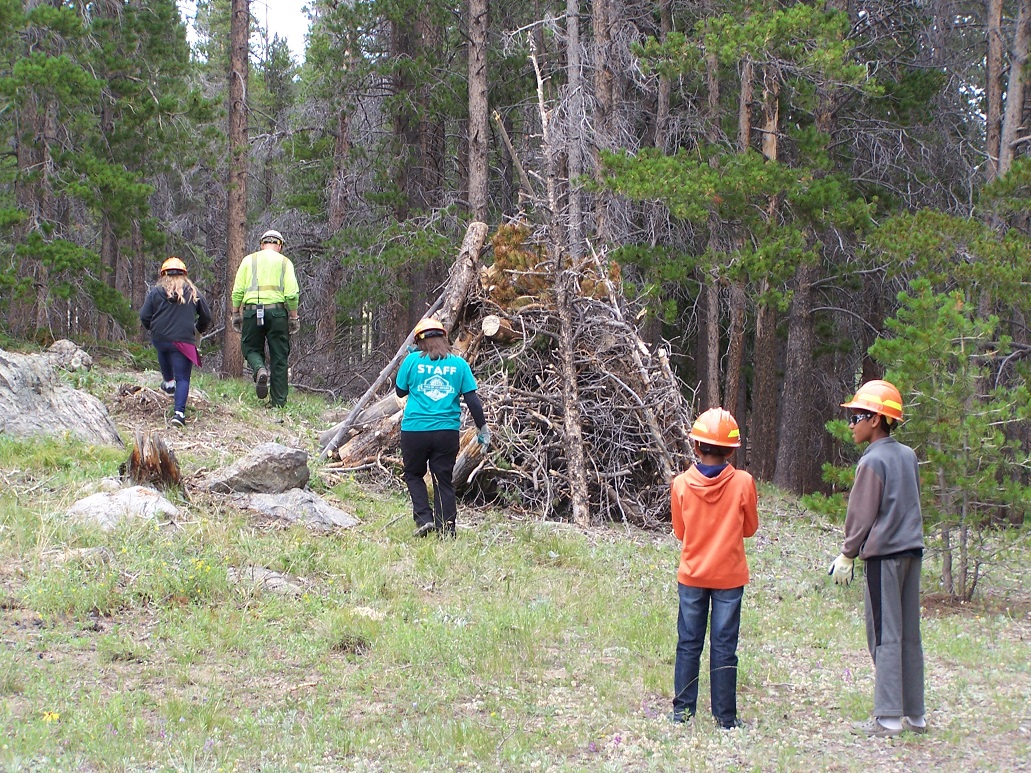 Every year, hundreds of youth volunteer for various projects in Rocky Mountain National Park.  Groups such as the YMCA, Cheley Camps, and others donate thousands of hours doing projects such as trail maintenance, litter clean-ups, campground help, and removing exotic vegetation. 
This year also saw a dramatic increase in scouts volunteering in the park.  The number of Boy Scouts participating in service projects rose an amazing 1500% from last year, an Eagle Scout project was completed, and Girl Scouts helped to repair some of the park's many trails.
The volunteer office especially wanted to thank two Estes Park students who, through the YMCA of the Rockies, have now been volunteering in RMNP for two years.  These students volunteered almost every week through this summer and last summer, helping with a huge range of projects, participating in new citizen science projects, and doing it all with fantastic attitudes..  As a result of their hard work, they have both been nominated for Youth Volunteer of the Year at this year's National Philanthropy Day.
National Philanthropy Day with be held Nov. 9th at the YMCA of the Rockies, our volunteer program will have a booth set up to answer any questions and to assist with anyone thinking about becoming a park volunteer.

Thank you to all the volunteers and youth who helped make 2017 a great year!