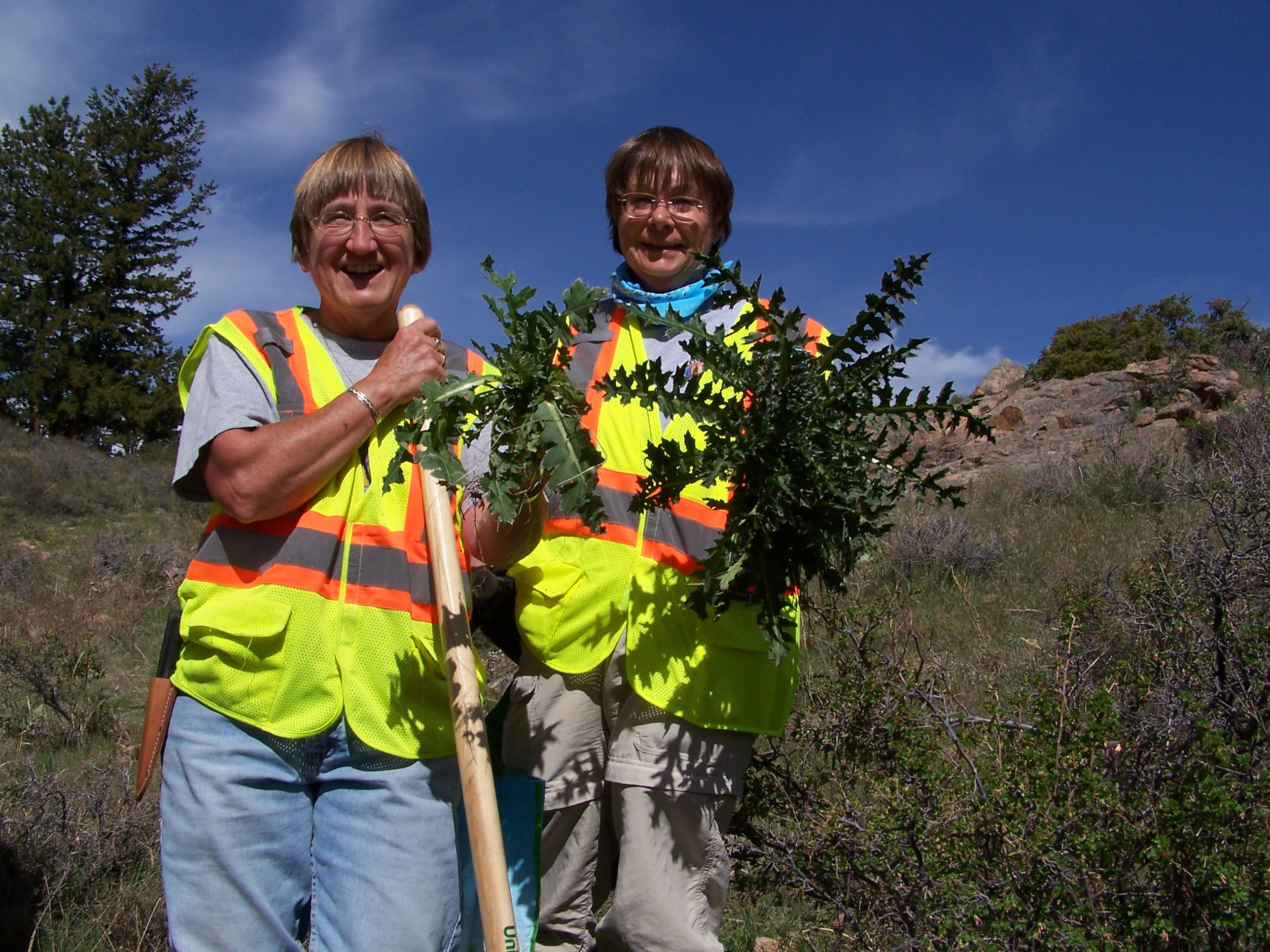 The Weed Warriors are a dedicated group of volunteers that are on the front lines battling exotic,   invasive weeds in Rocky Mountain National Park.  The group officially started last year and   typically spends two days a week pulling, cutting, and severing weeds in the park.  They can   often be seen along roadways and near campgrounds-areas that are especially prone to   invasive  weed species that are brought into areas on vehicles and camping gear.
 The group targets weeds that are not native to the area and that are very aggressive in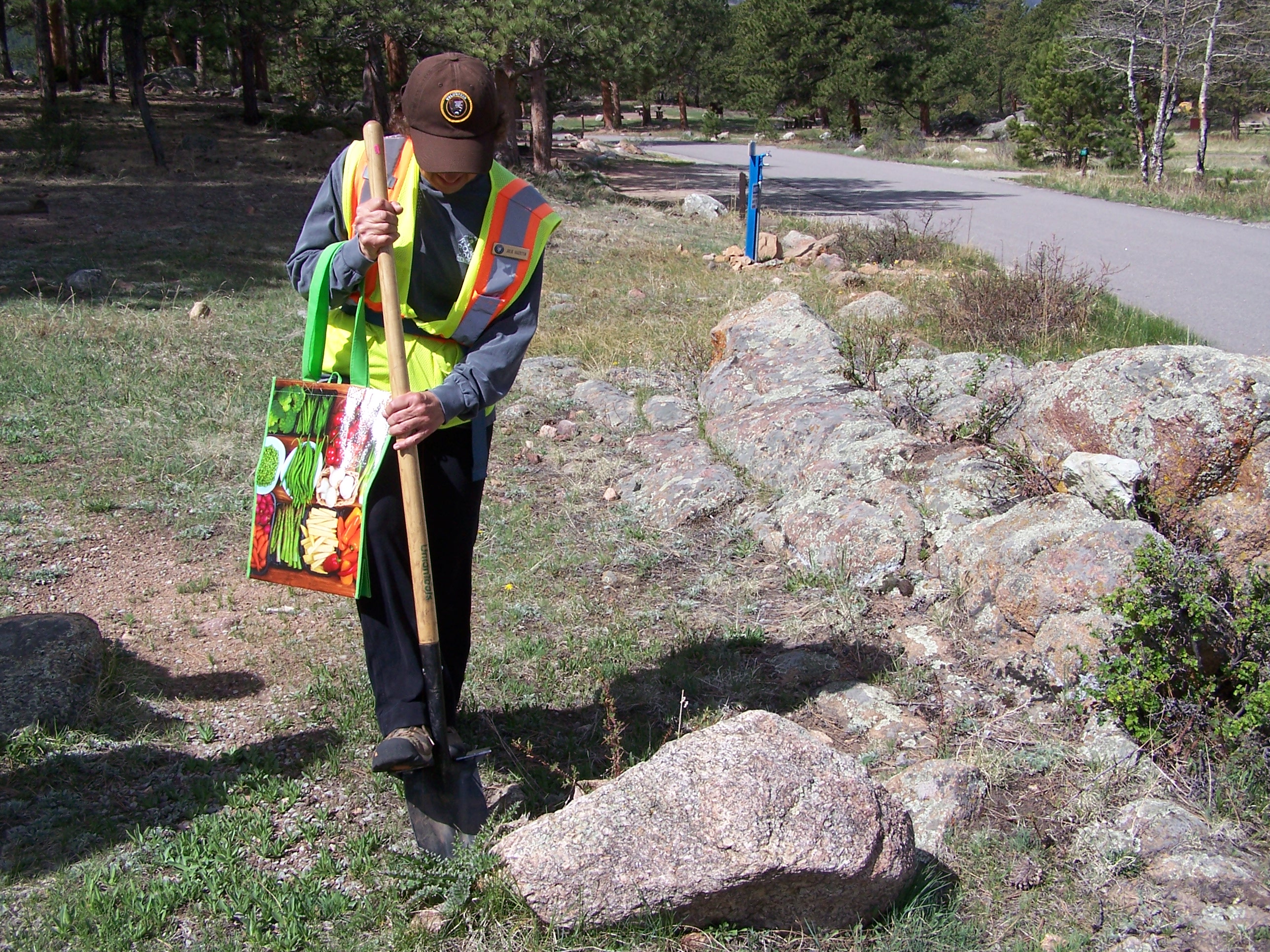 establishing new populations, and can quickly force out   native vegetation.  Musk thistle, houndstongue, knapweed,   and mullein are some of the worst offenders.  Some weeds,    including houndstongue, are toxic and can be lethal to   animals that consume it.           
 Many of the Weed Warriors also serve in other areas of the park and have strong backgrounds in conservation.  It is certainly a hard-working group, the group often works long hours spent in the sun, but are passionate about what they do and enjoy the chance to make a real difference in the park's ecosystem.