Looking for something a little different for your next family vacation?  Why not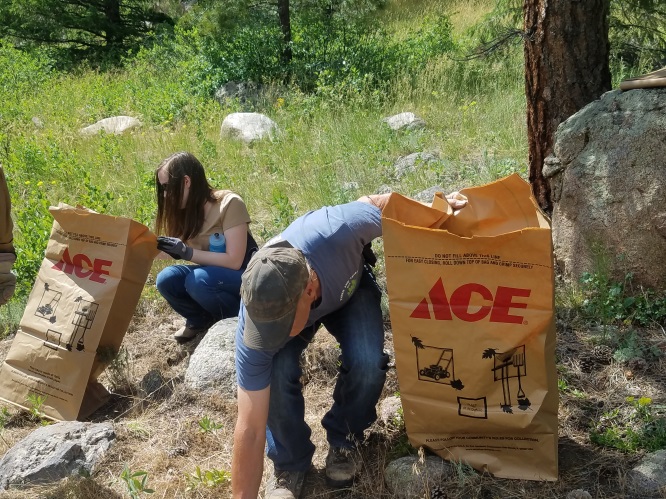 consider volunteering as a family?  It's a great way to make a positive impact and help preserve our National Parks for future generations.
                If your family is interested in volunteering in Rocky, contact our volunteer office group coordinator and we will work with you to help make the best experience possible.  We have a range of projects available, from vegetation work to helping our trail crew out; just let us know what you are interested in!  Depending on when your group is coming you may even be able to utilize a free campsite inside the park during your time spent volunteering.  We have half day and full day projects available.
                If you're not sure about your plans or can't commit to a full day, the drop-in volunteer program can also be a great option for your family.  This summer program runs 9am-10am at Sprague Lake on Mondays, the Beaver Meadows Visitor Center on Wednesdays, and Hidden Valley on Fridays.  All ages and abilities are welcome!  During this time you will work with a park ranger to help collect litter in some of the park's busiest areas.  Participants will receive a thank-you gift as well as becoming Leave No Trace certified.  If you are on the park's West side, Timber Creek campground also has a drop-in program on Saturday's from 9:30-10:30am.
               
               Let us know how we can help you and your family have an awesome experience volunteering at Rocky Mountain National Park!
For more information please visit: https://www.nps.gov/romo/getinvolved/volunteer.htm