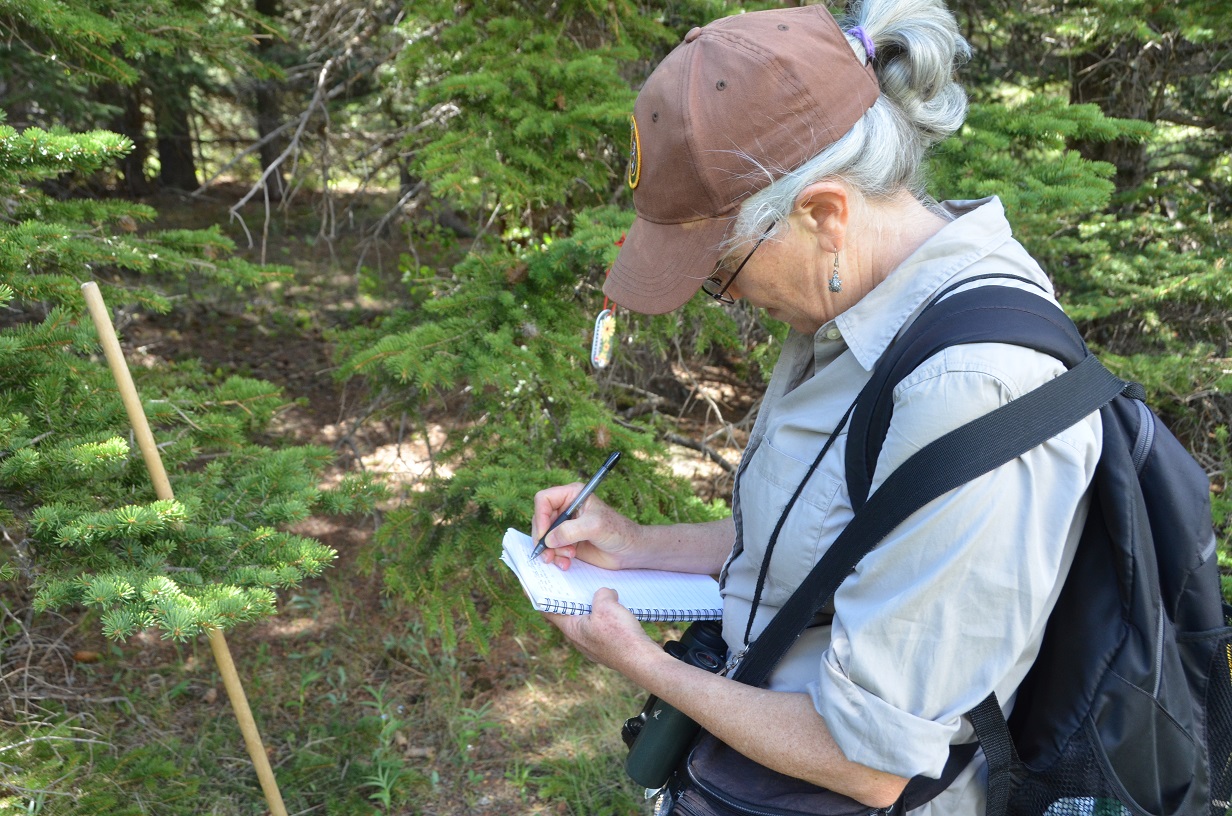 Volunteers do almost everything here at Rocky, and many are heavily involved in research.  We have volunteers who do everything from counting elk to monitoring limber pines.  We even have a volunteer who gets to live out my childhood dreams (ok, I still dream about it…) and record and monitor the butterflies of Rocky Mountain National Park.
Stephanie Mason is the lucky person who gets to wield the butterfly net here in Rocky.  She is a senior naturalist with the Audubon Society in Washington D.C. and uses her personal time to visit RMNP and count, ID, and record butterflies encountered here.
Currently Rocky has six butterfly study areas covering different habitats and elevations.  Stephanie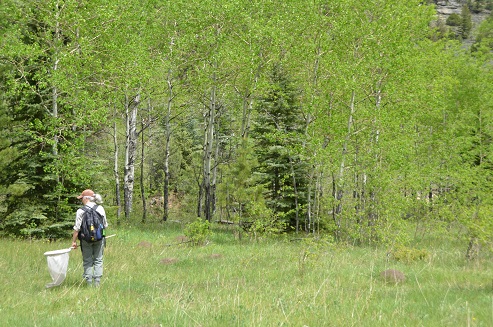 walks these transects weekly, usually spending several hours at each one.  While on-duty she records species sighted, numbers seen, and other relevant data such as temperature, wind speed, cloud cover, and flower bloom levels.
Why are butterflies so important you may ask?  Because they are great indicator species of course! Every stage of a butterfly's life-cycle is tied to plants; therefore; any changes in the plant community will likely be reflected in the butterflies and their habits.  This can give us clues as to the overall health of the park, its ecosystems, and even climate change.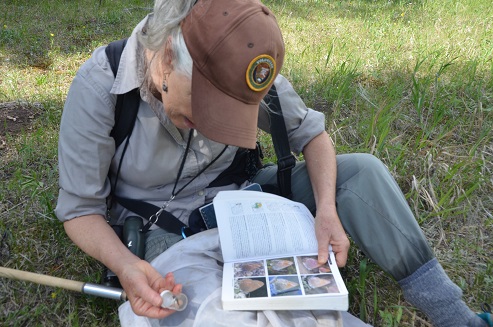 Another benefit of the park's butterfly project has been the documentation of species.  In 1995, researchers had a list of 94 species that had been documented by entomologists or recorded in museum collections.  As a direct result of the project, this number has now grown to 141 confirmed butterfly species that can be found in RMNP.  A fantastic reminder of the incredible diversity that is protected in this wonderful national park.
For more information on butterflies in Rocky Mountain National Park and The Butterfly Project, visit:
https://www.nps.gov/romo/learn/nature/butterflies.htm
.