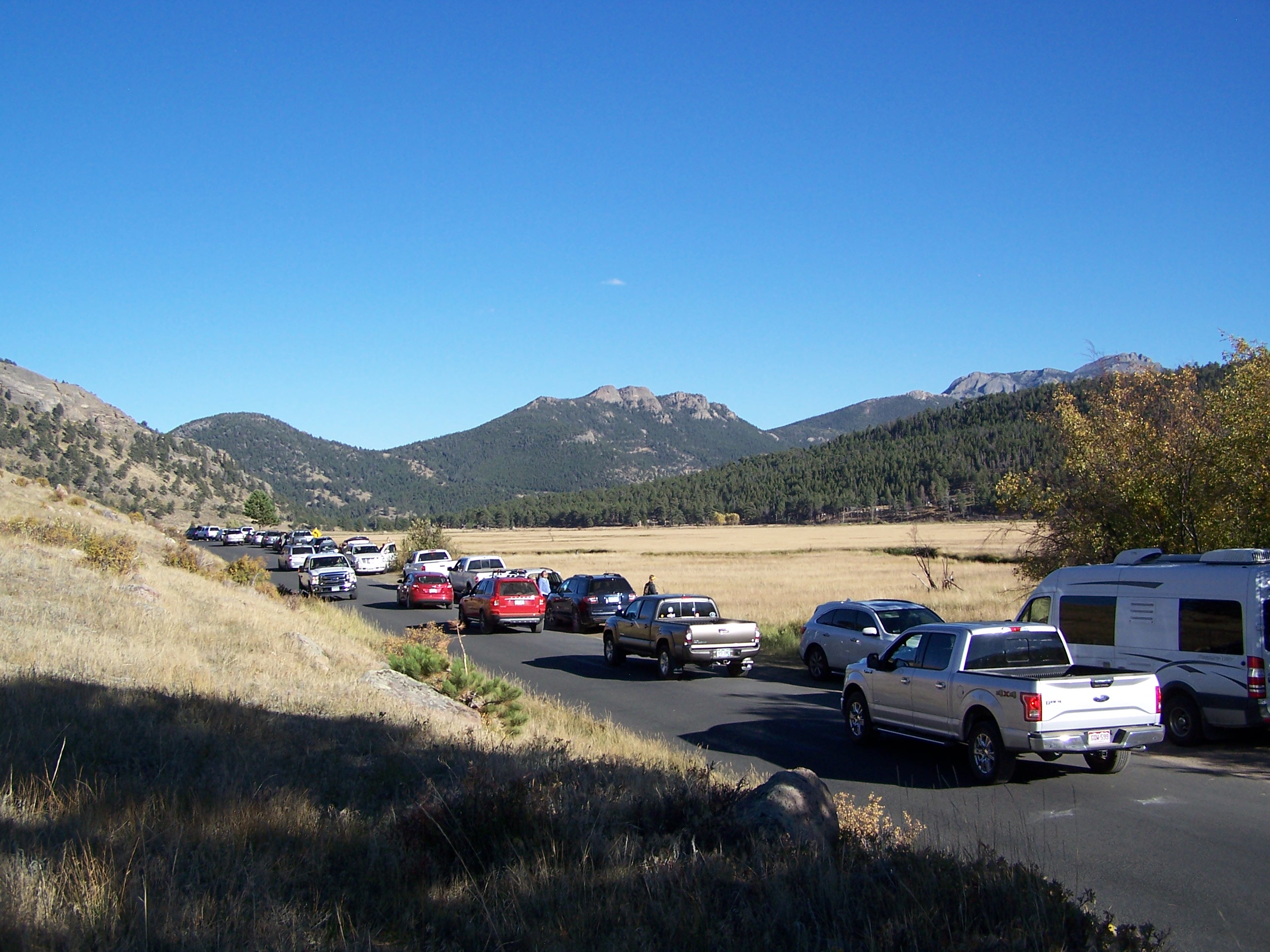 It's happened again, autumn has arrived!  Here at Rocky that means an exciting volunteer group has rejoined for another season.  That's right, the Elk Bugle Corps is back!
From late August through mid-October the elk in the Colorado Rockies are in rut.  This means the summertime laid-back and mellow bull elk have turned into testosterone fueled, crazed males.  They are after one thing:  their harem of female elk.  With this change in elk behavior comes something equally as terrifying and exciting:  a park full of eager and passionate elk viewers.
So enter the Elk Bugle Corps (EBC).  These VIPs are true heroes this time of year.  Every evening from September through mid-October the EBC are on the front lines educating park visitors about elk behavior, helping to keep park visitors and elk safe from each other, and helping to keep Rocky's roadways clear of parked cars.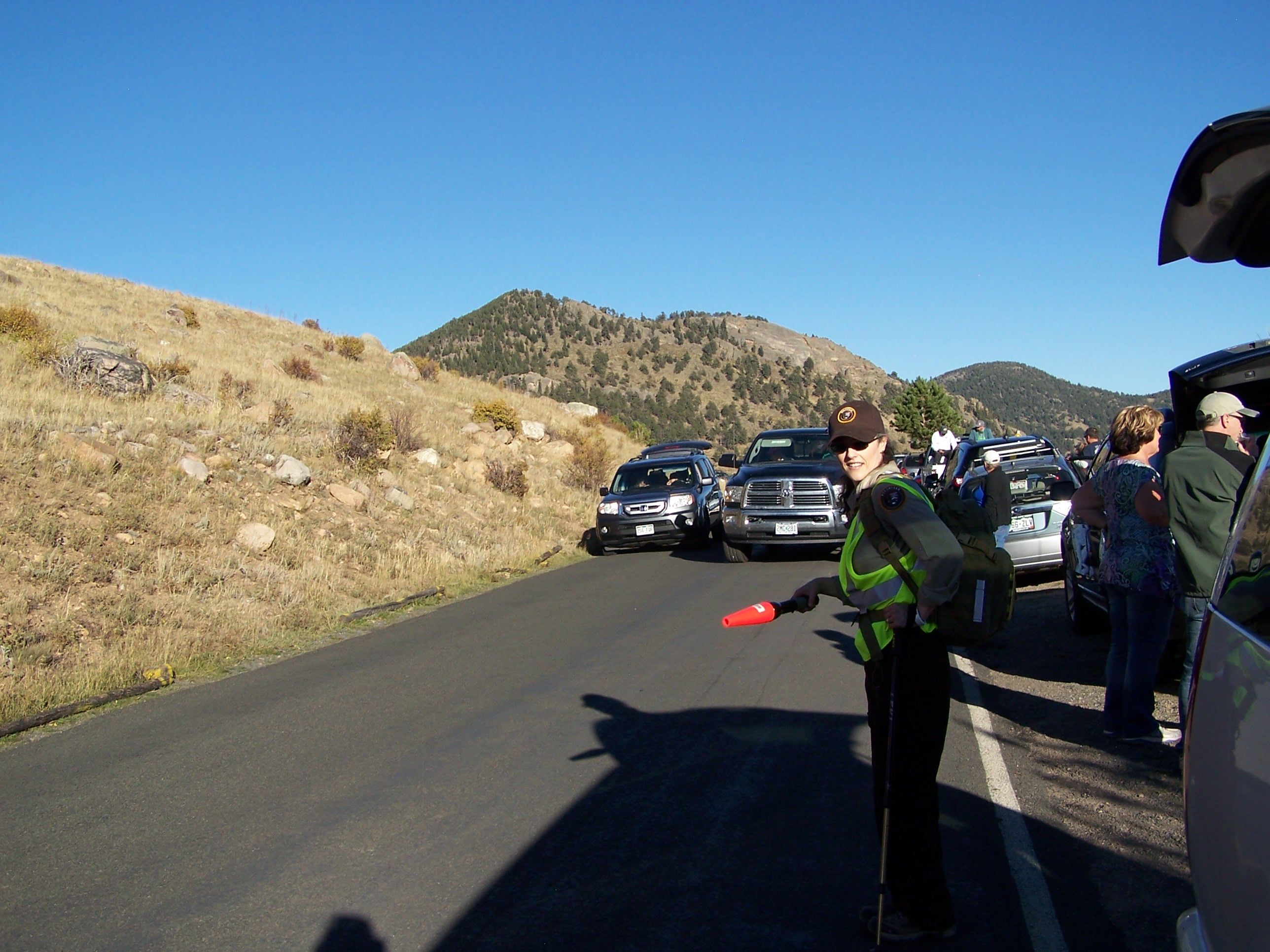 Shaun Case is a veteran Elk Bugle Corps member of 3 years.  I had the privilege of shadowing him and his wife Lynne Allred briefly on Saturday evening.  I watched as they educated park visitors about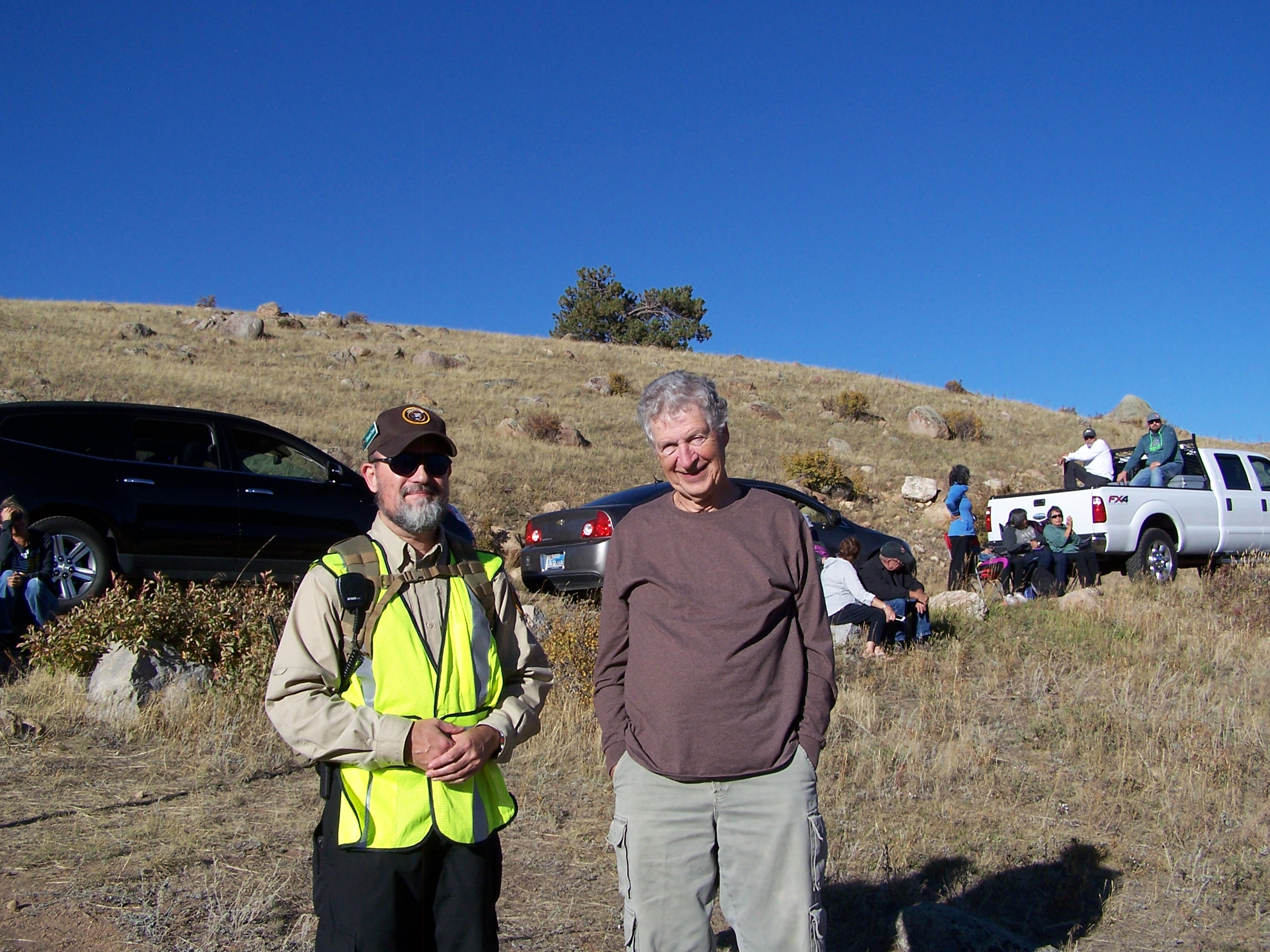 meadow closures, answered questions such as "When do you bring out the elk?", and directed traffic when a park visitor's SUV got a flat.  In speaking with Shaun I learned that his favorite part of the EBC is educating park visitors.  Shaun and Lynne are just two of the many EBC volunteers who do an exceptional job helping with the issues that arise every evening, and they do so with warmth and enthusiasm.
These folks really provide an amazing service here at Rocky.  So if you're brave enough to voyage into Rocky Mountain National Park to witness the elk rut, please be sure to give a big smile and thank you to the Elk Bugle Corps volunteers when you see them!