One of the most coveted volunteer positions in Rocky Mountain National Park is that of McGraw Ranch Caretaker- All the fresh air you want, a lovely porch to eat breakfast on, the chance to meet great people, and a chance to help preserve history.  The catch?  Well, a lot of hard work…
               
That doesn't bother Bill Peterson though.  This is his 5th year serving as the ranch's caretaker and during that time he has painted, sanded, mowed, and helped keep McGraw Ranch well taken care of.    Bill balances this maintenance and landscape work by following preservation guidelines that keep the buildings in good condition and well maintained, but preserve their historic character.  It's hard to find someone who can help bring an entire ranch up to fire code while also being able to help visitors plan hiking trips and sharing the family history of the McGraw family.  Bill does it all with an easy-going attitude and a genuine love of what he does.
Photo Courtesy of Estes Park Museum

               
The original property covered over 1200 acres and has cabins dating back to the 1880s.  In the early 1900s the McGraws purchased the property, used it as a working ranch, and later converted it to a dude ranch.  The ranch was even used by Alf Landon as headquarters for his campaign for the presidency in 1936.  In later years the ranch changed hands several times before being purchased by the National Park Service.  It is the only intact dude ranch in Rocky Mountain National Park.  The National Trust for Historic Preservation, the Colorado State Historical Fund, Rocky Mountain National Park Associates (now Rocky Mountain Conservancy) and numerous other organizations contributed funding for the adaptive reuse project at McGraw Ranch.  Although not open to the public, it is now used to house researchers conducting work in the park.
               
One of Bill's favorite parts of the job is seeing the National Park Service's 1916 Organic Act
being carried out,

"...to conserve the scenery and the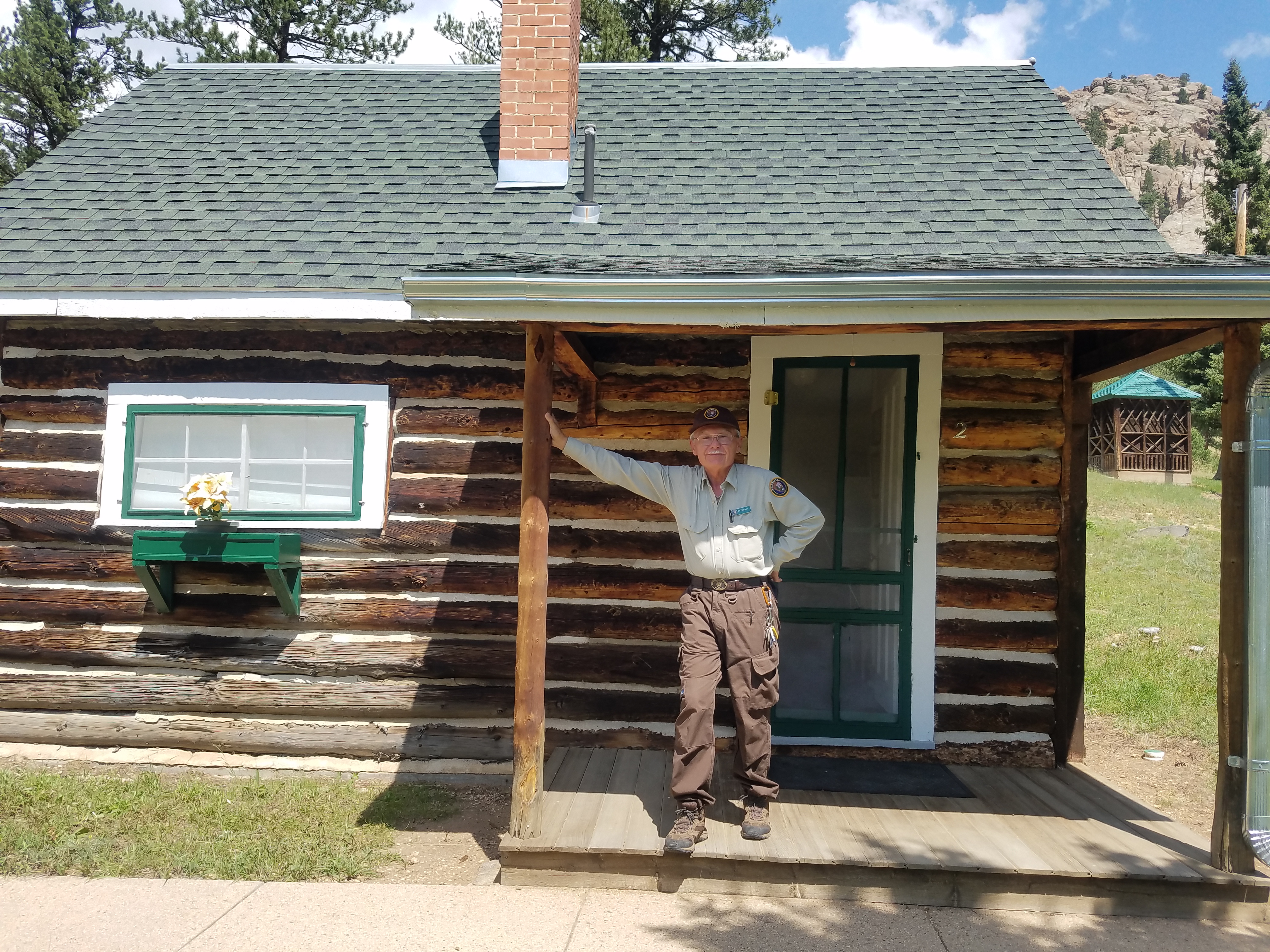 natural and historic objects and the wild life therein and to provide for the enjoyment of the same in such manner and by such means as will leave them unimpaired for the enjoyment of future generations."  McGraw Ranch is a fantastic representation of this mission in action.
Want to get an awesome volunteer position like Bill?  Well, he's not planning on leaving anytime soon, but other great volunteer jobs can be found at: 
https://www.nps.gov/romo/getinvolved/supportyourpark/volunteer_openings.htm