Have you ever visited somewhere, only to realize you'd left something behind?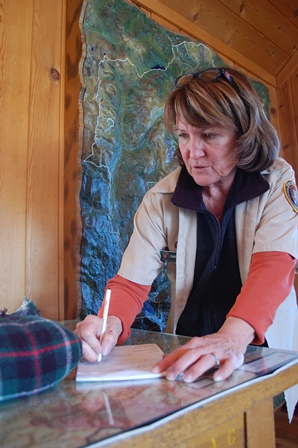 Every year, millions of items are lost by visitors to the national parks. In Rocky Mountain National Park, a dedicated team of volunteers and rangers work diligently year-round to reunite lost and found items with their owners.
"We collect one banker's box of items per month in the winter," volunteer Karen Morse tells me, motioning the outline of a box approximately one to two feet in size. "In the summer, we collect two boxes per day."
Housed in the Wilderness Office at Rocky Mountain National Park, the park lost and found office received over 2,400 items during 2016.
"We have a team of 5-6 volunteers working to log and attempt to reunite items with their owners," Morse says.
Found items are logged and kept for a particular period of time, depending on their value, usually between 30 days and one year. After that time, items follow a number of routes from government auctions in Lakewood, Colorado to donations to charitable organizations. Of course, many items are reunited with their owners the same day.
"We had a diaper bag dropped off one day," Morse laughs. "I told the other volunteers I expected someone would be by within an hour to collect it. You can make it home without a cell phone or a driver's license, but a diaper bag? The mom came by within 45 minutes."
Other items have a surprising habit of finding their way back to owners as the seasons change.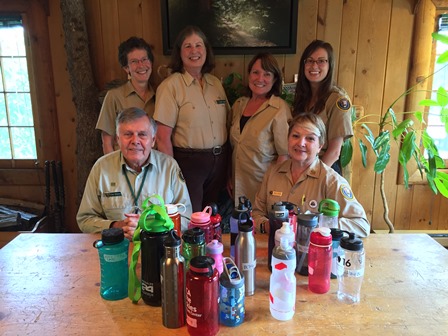 "We get quite a few lost item reports in the winter for things like rings," Morse says. "Someone takes a glove off and the ring drops in the snow. Once the snow melts, it's amazing how many of those rings show back up. I tell visitors, 'things show up when least expected.'"
When asked about one of the strangest items she has received, Morse smiles. "We once had a walker dropped off. All I could think was, 'if we have the walker, where's grandma?'"
Add that to items like the bag full of boat life preservers found on the tundra at over 11,000 feet and you can see Morse's volunteer job is never dull.
"Writing a protocol for the lost and found office is a challenge," she says. "No two items follow quite the same path."