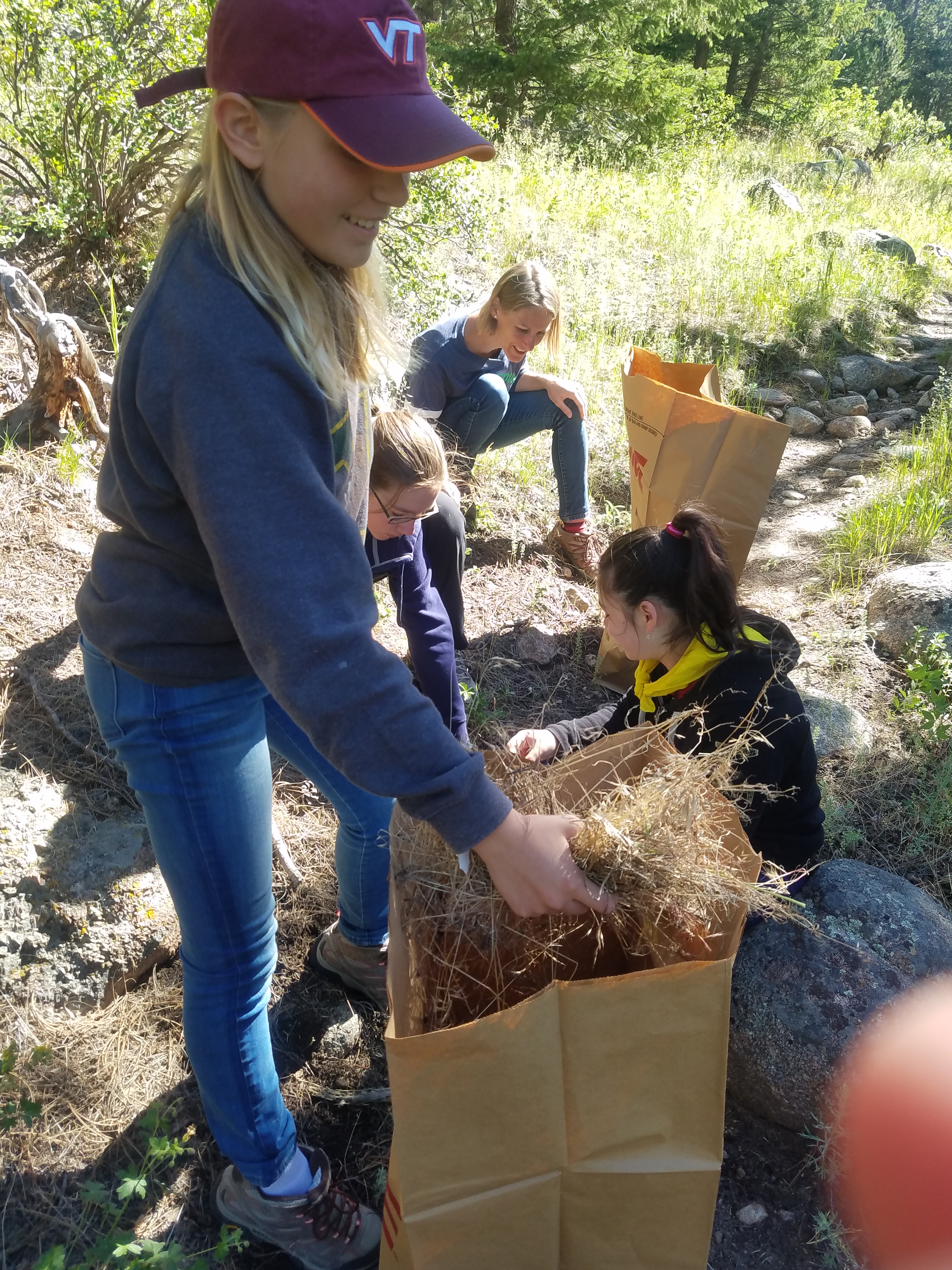 Cheat grass is an invasive, non-native weed that is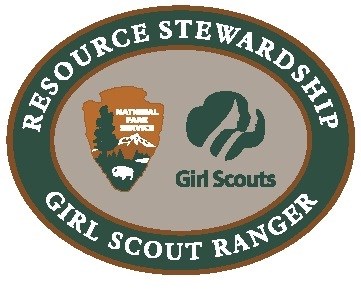 spreading across the West.  This Eurasian grass spreads along trails and roadways and can be a real threat in the park.  As a winter annual grass, it generally germinates in the fall, and thus has a head start in the spring to outcompete the native vegetation.  Because it matures and dries in early summer, it generates a lot of flashy ground fuels, which poses a serious fire hazard.  Cheat grass takes over areas so fast that it is critical to stay ahead of it and remove the invasive grass as soon as it is found in an area.
This last week a group of Girl Scouts visiting the park volunteered their time to help Rocky with this problem.  Six Girl Scouts and their troop leaders made the trip from Washington D.C. to spend some time enjoying the mountains and, of course, doing a little volunteer work while here.  Because of the group's hard work they were able to almost completely eradicate the few patches of cheat grass that had been found popping up around Copeland Lake.
Rocky Mountain National Park has many great options for visiting Girl Scouts, including the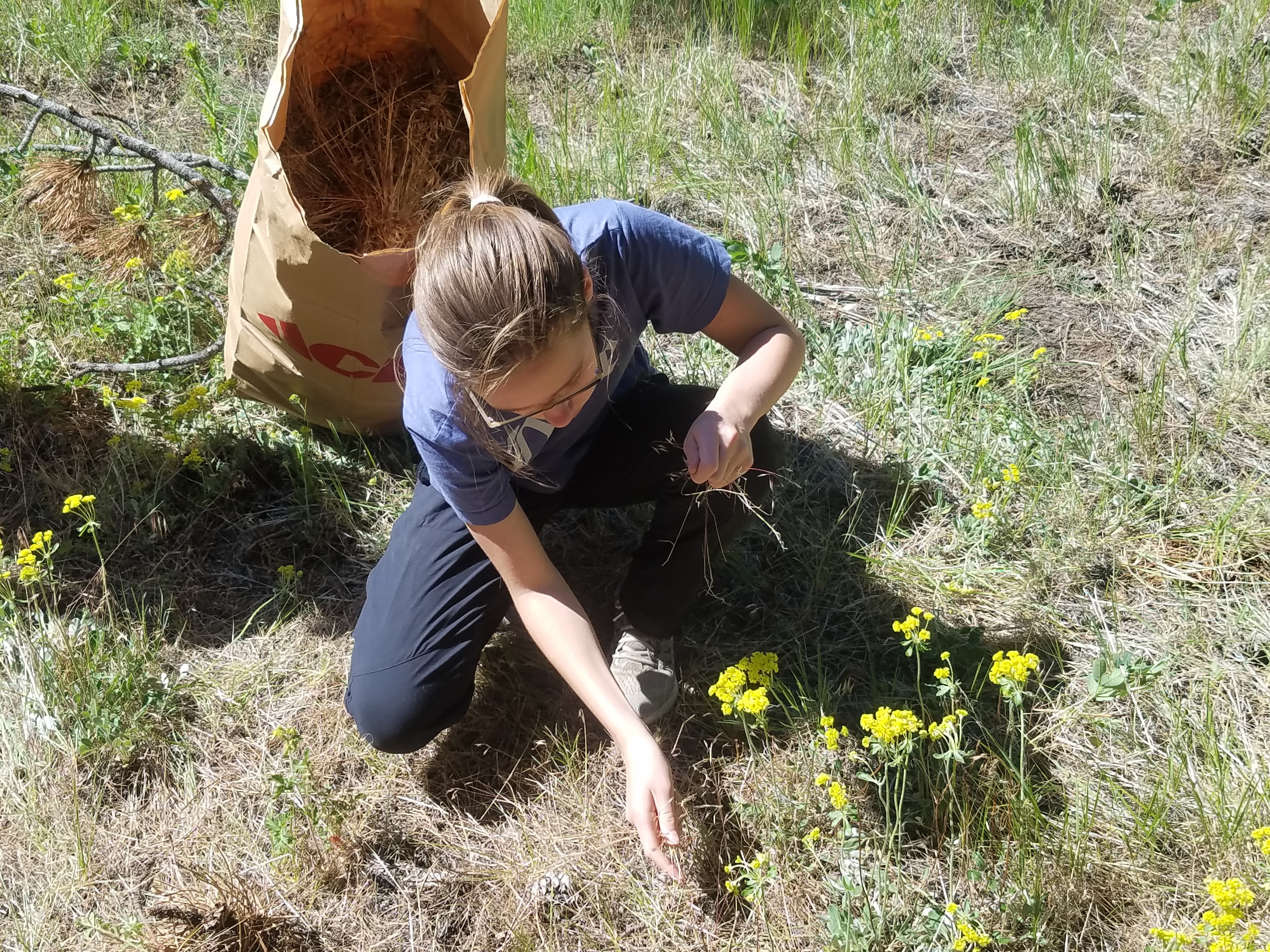 opportunity to earn the Girl Scout Ranger patch (given to girl scouts who make significant contributions to helping conserve and protect a National Park's natural resources), as well as giving them the opportunity to work towards other patches and ranks.
If your troop would like to volunteer in Rocky contact the park's volunteer office to get started planning your group's service project.  More information about volunteering in Rocky can be found at https://www.nps.gov/romo/getinvolved/volunteer.htm