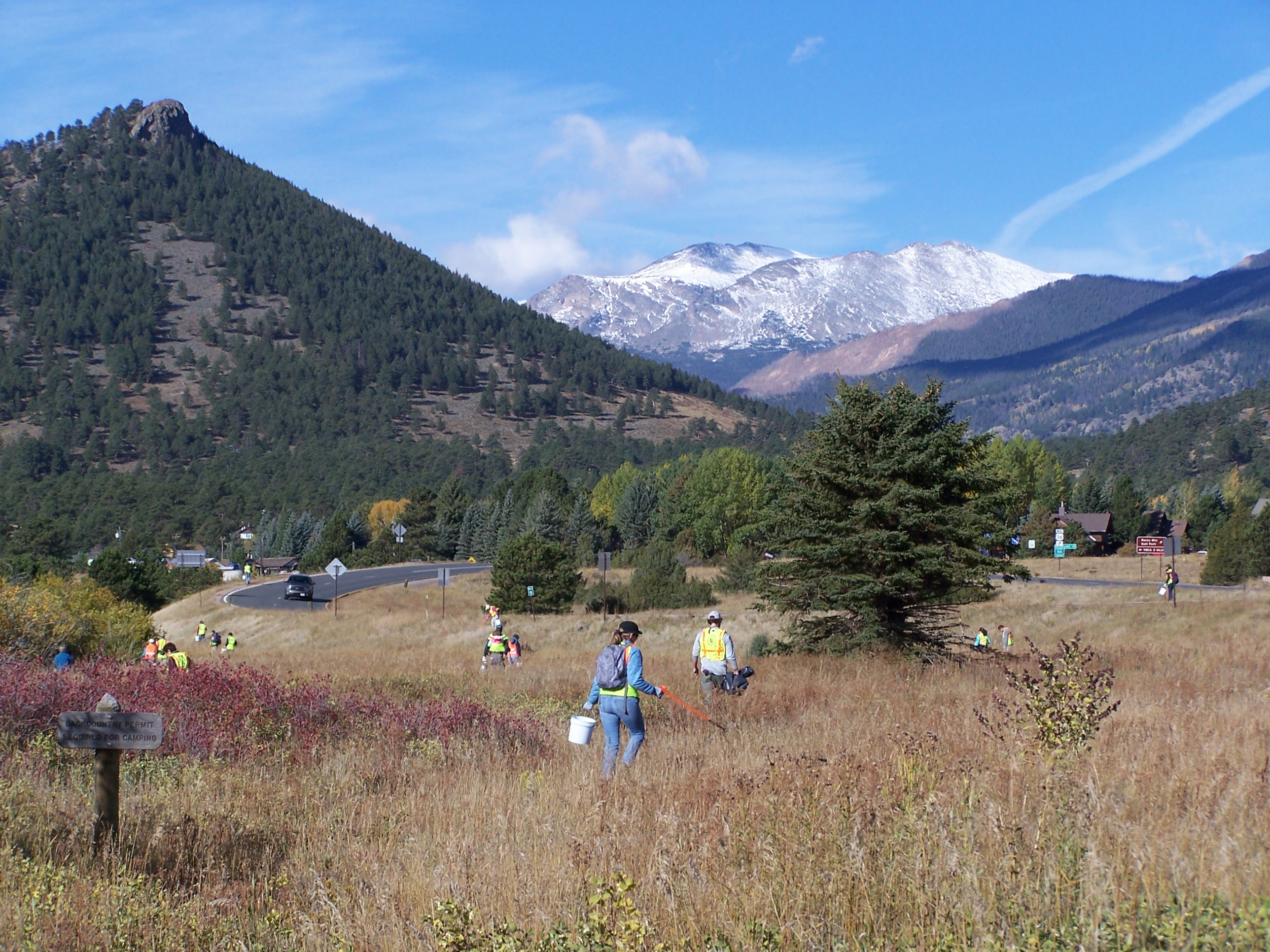 Thank you everyone who helped make National Public Lands Day (NPLD) a huge success this year!  On September 30th Rocky Mountain National Park held a free entrance day and joined with the Rocky Mountain Conservancy to invite the public to attend a two-hour long litter clean-up at Beaver Point.  Beaver Point is a grass and willow covered area near the Other Side restaurant that many people don't even realize is a part of the national park.  It is also an area that seems to attract A LOT of litter…this year 49 volunteers from Estes Park and beyond collected almost 350 lbs. of trash in just two hours!
Bed springs, tarps, $50 bills… we found it all!  2017 marked the first year that the Conservancy and RMNP held a litter clean-up to celebrate National Public Lands Day, and the results were fantastic.  Volunteers included families, members of the RMC's high school crew, individuals who had never volunteered in a national park before, and others who were interested in becoming more regular volunteers.
The west side of the park also celebrated NPLD with a service project.  Working on trails, 17 volunteers participated in an all-day project, donating an incredible 119 HOURS of their time!  Thank you volunteers!
National Public Lands Day is held every year, and is a day encouraging people to visit and appreciate the enormous amount and diversity of public lands in the United States.  Thank you to everyone who donated your time and skills to help make Rocky Mountain National Park look a little cleaner and help maintain a healthy ecosystem.