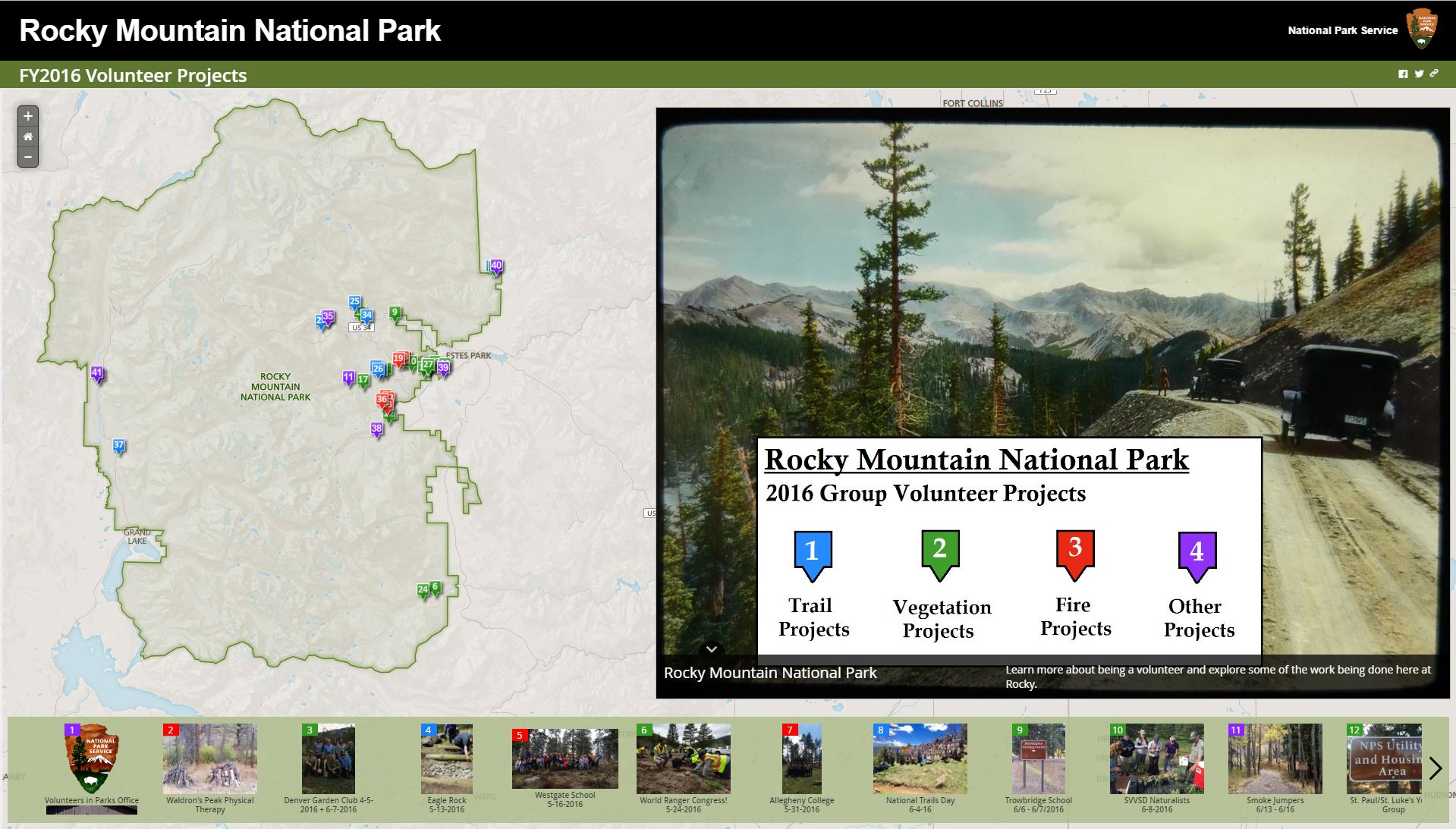 This fiscal year over 2700 volunteers put in 116,000 hours of work at Rocky. A big part of this program are the different groups that come to volunteer at Rocky.  To recognize the work and impact that these groups have in the park we've compiled a GIS Story Map.  Click on the image above to see pictures, details, and the locations of different group projects in Rocky Mountain National Park.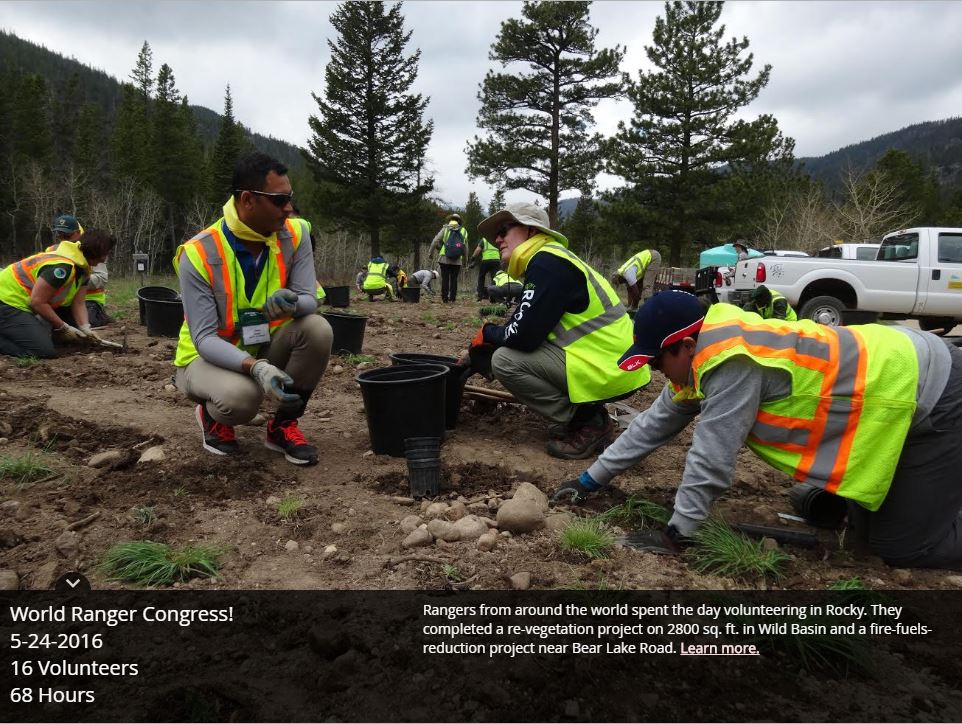 The Story Map features photos of the groups in action, as well as more information about the type  of project they worked on, the potential impacts it might have, how many hours they volunteered,  etc...
 From the Story Map you can also learn more about how your group can get involved, follow links  to our blog posts, and view our new Rocky Mountain VIP video.