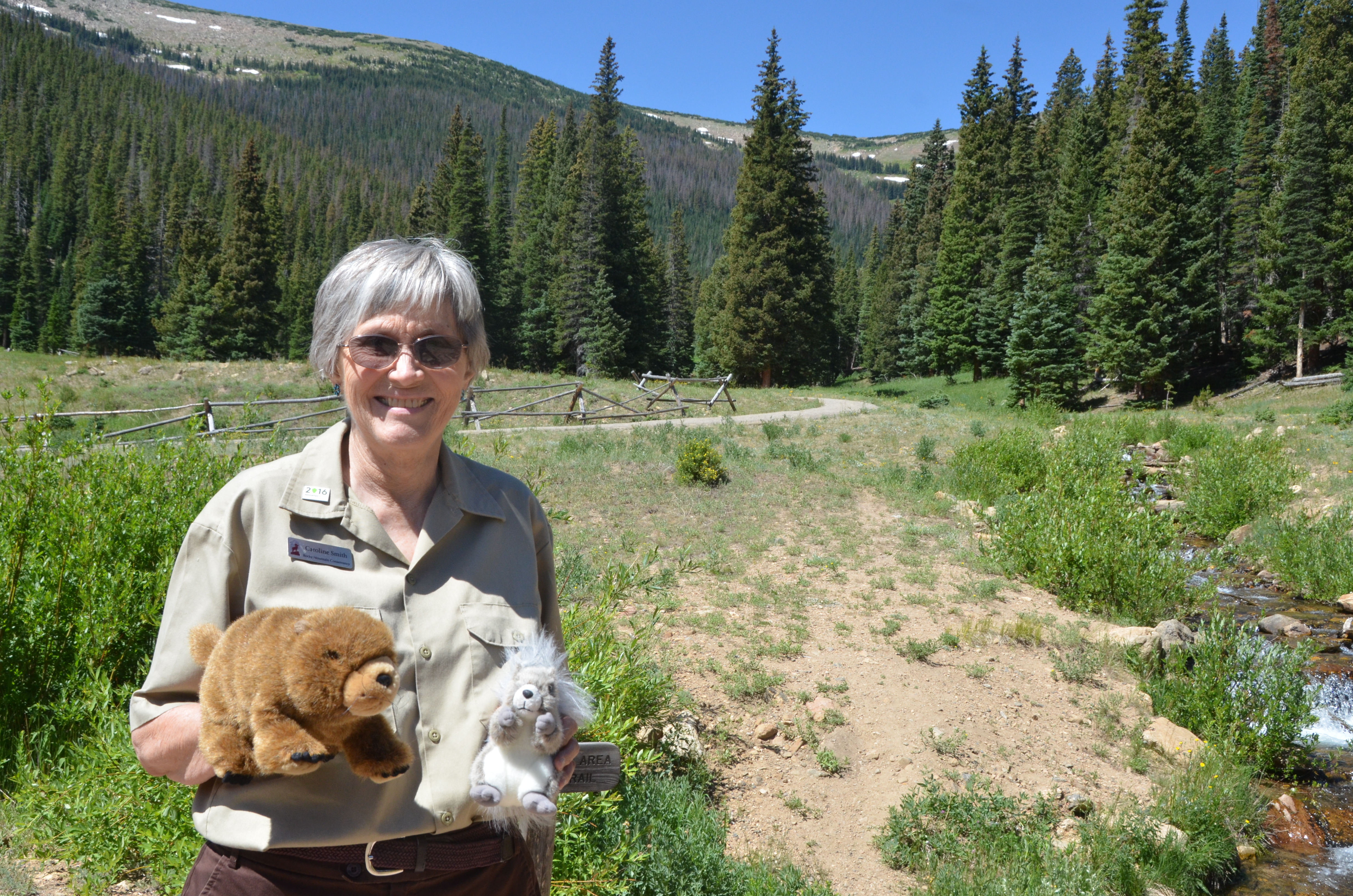 Rocky Mountain National Park is fortunate enough to have over 2000 volunteers  every year who donate their time and skills to our beautiful park.These  volunteers can be found in almost every division of the National Park Service  doing an incredibly wide range of work.Why do they do it? What makes someone  donate their free time to a National Park?To find out what inspires our volunteers  we asked them, "Why volunteer?".
"Why Volunteer?"
 -"A small amount of time can make a really big difference."
               -Clint
 -"I love volunteering in Rocky Mountain National Park because I have been a  teacher/environmental educator all of my adult life.All children and adults love to  hear about the park, its scenery and wildlife.The more they know and understand, the more they will enjoy and support all National Parks."
                                  -Caroline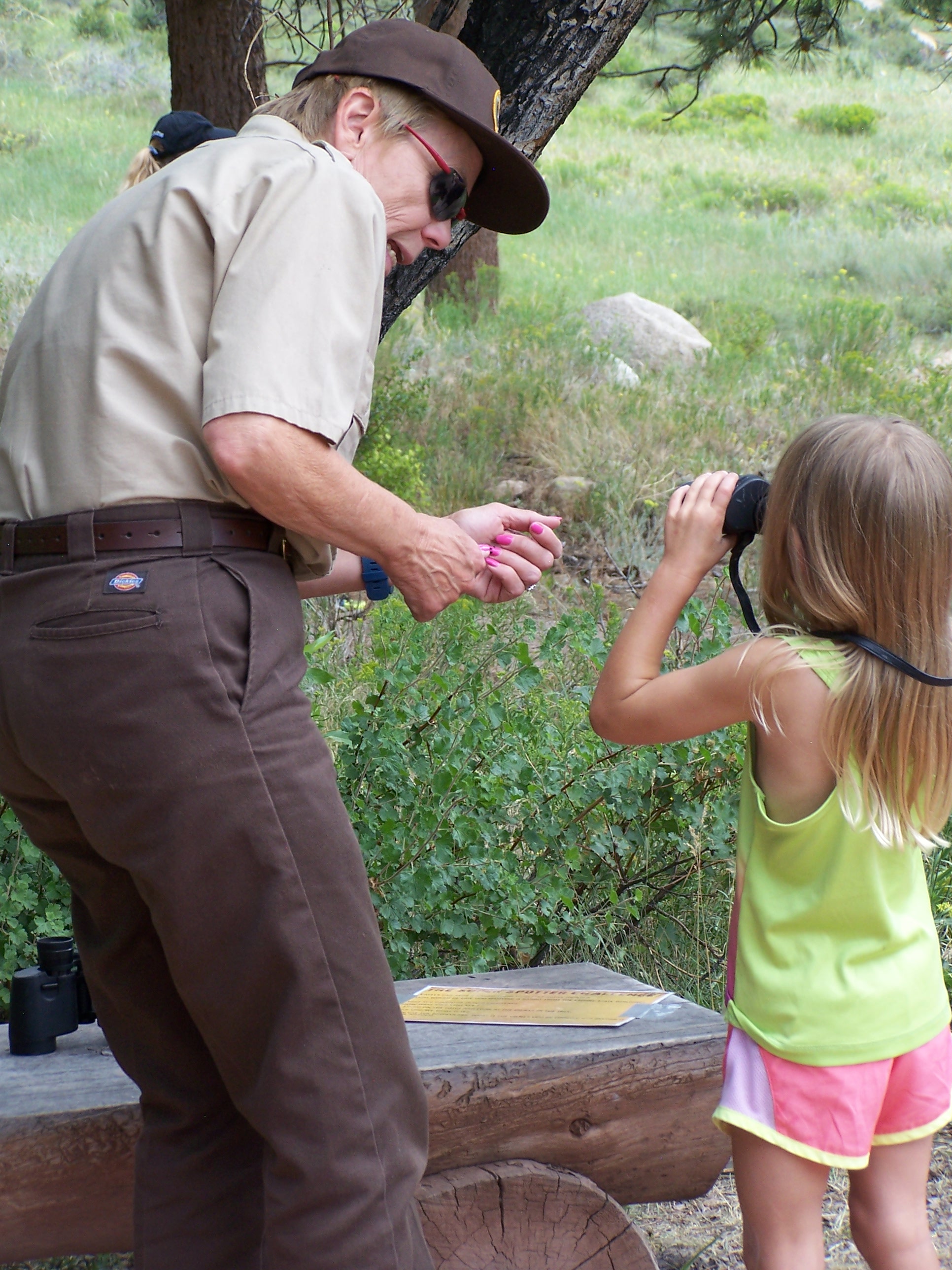 -"Volunteering has given me a way to explore career paths and learn more about the National Park Service while giving back to a place I love. The welcoming nature of staff and other volunteers make Rocky a home away from home that's hard to say goodbye to at the end of the summer!"
        -Reghan
-"I just felt like we should be doing more for our National Parks, it wasn't enough to come and visit, I felt like our family needed to volunteer."
         -RMNP volunteer, Age 8
-"It feels good to give back to such a special place."
         -Jeff
"It's great because it gets people outdoors and away from their phones and other technology."
           -RMNP volunteer, Age 12
-"I love sharing my knowledge and enthusiasm about this park with others!"
         -Connie
-"We've spent the last two days visiting RMNP and couldn't believe how many volunteers we ran into.Everywhere we went-Bear Lake, the bus stops, Sheep Lake-it seemed like there were always volunteers to help us out.After seeing all these volunteers, we decided we wanted to be a part of it as well."
           -Liz
-"Whenever our family travels we always check the map to see if there are any National Parks nearby-we always tend to gravitate toward these places. We've spent a lot of time in the parks, and thought it would be good to spend some time giving back."
          -Kenneth
 -"For me it was just seeing other volunteers in Rocky.We love Sheep Lakes and spend a lot of time there.Every time we are there we always see volunteers and wanted to know more about it and see what it was like."
            -Nick
-"Being a part of the team of interpreters here is wonderful and lots of good fun. I come from a background in Natural Resources and have been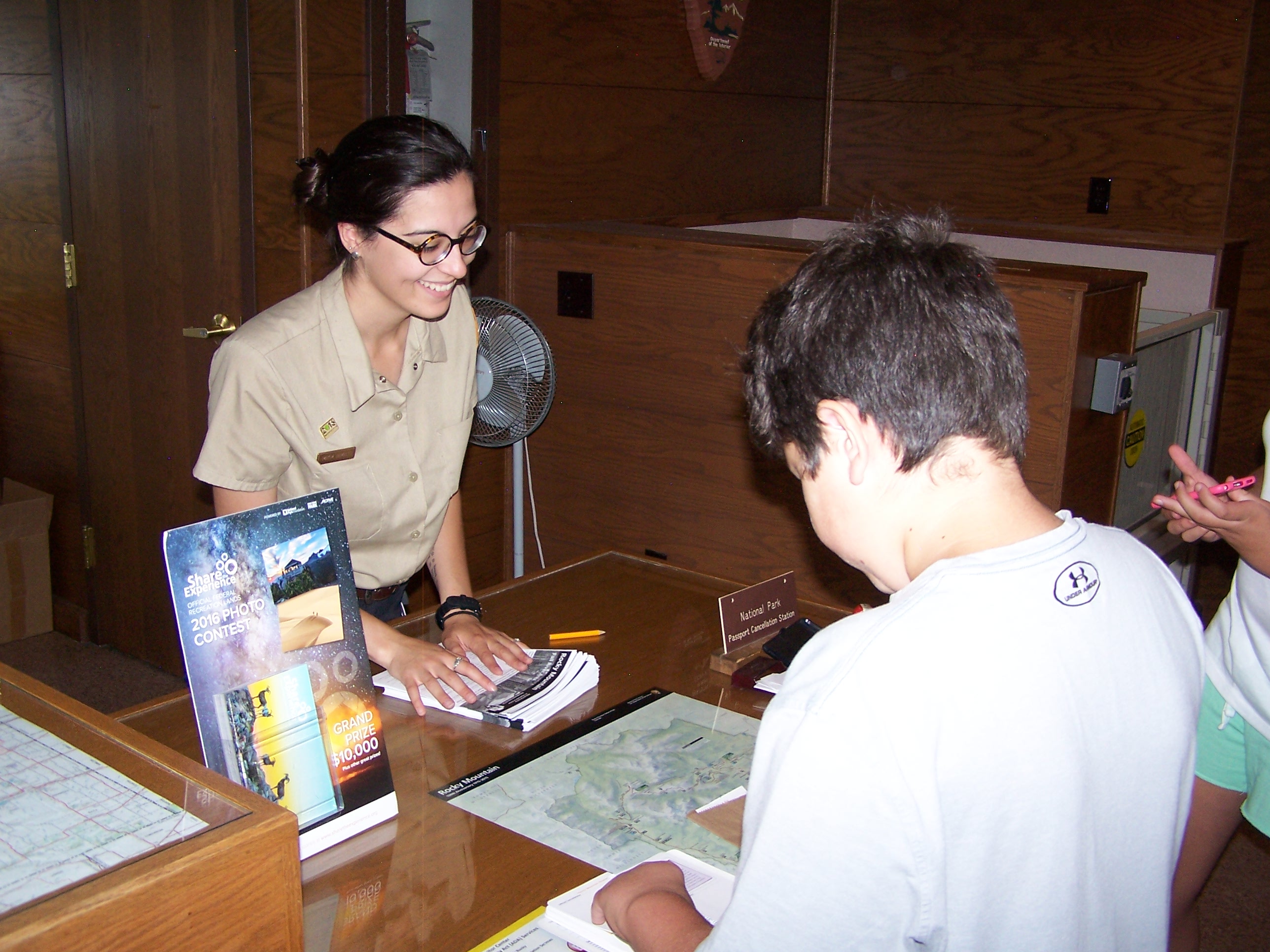 teaching kids for a few years now. This is the perfect marriage of those  experiences and I absolutely love working here. In the future, I hope to have this  as a permanent job so that I can continue to share my passion for nature and  education with others, all day long, every day!"
                     -Mayim
 -"I volunteered for the first time at Grand Canyon National Park and absolutely  loved it and loved actually being a part of what makes the National Parks  great.When my family planned a trip to Rocky, I knew that I wanted them to  experience volunteering as well."
                       -Brian
 -"It's to see the look of joy on the faces of our guests; to be able to stand with  them in awe of the majestic view around us or the magic of the lil' bug riding a  leaf stem in the stream; it's the FUN of sharing information in such a way that  they will pass it to others as it grows; it's the helping to plant 'idea seeds' for others to grow in caring for their future and the future of the park... It's also where my heart and soul is."
                                                         -Bob