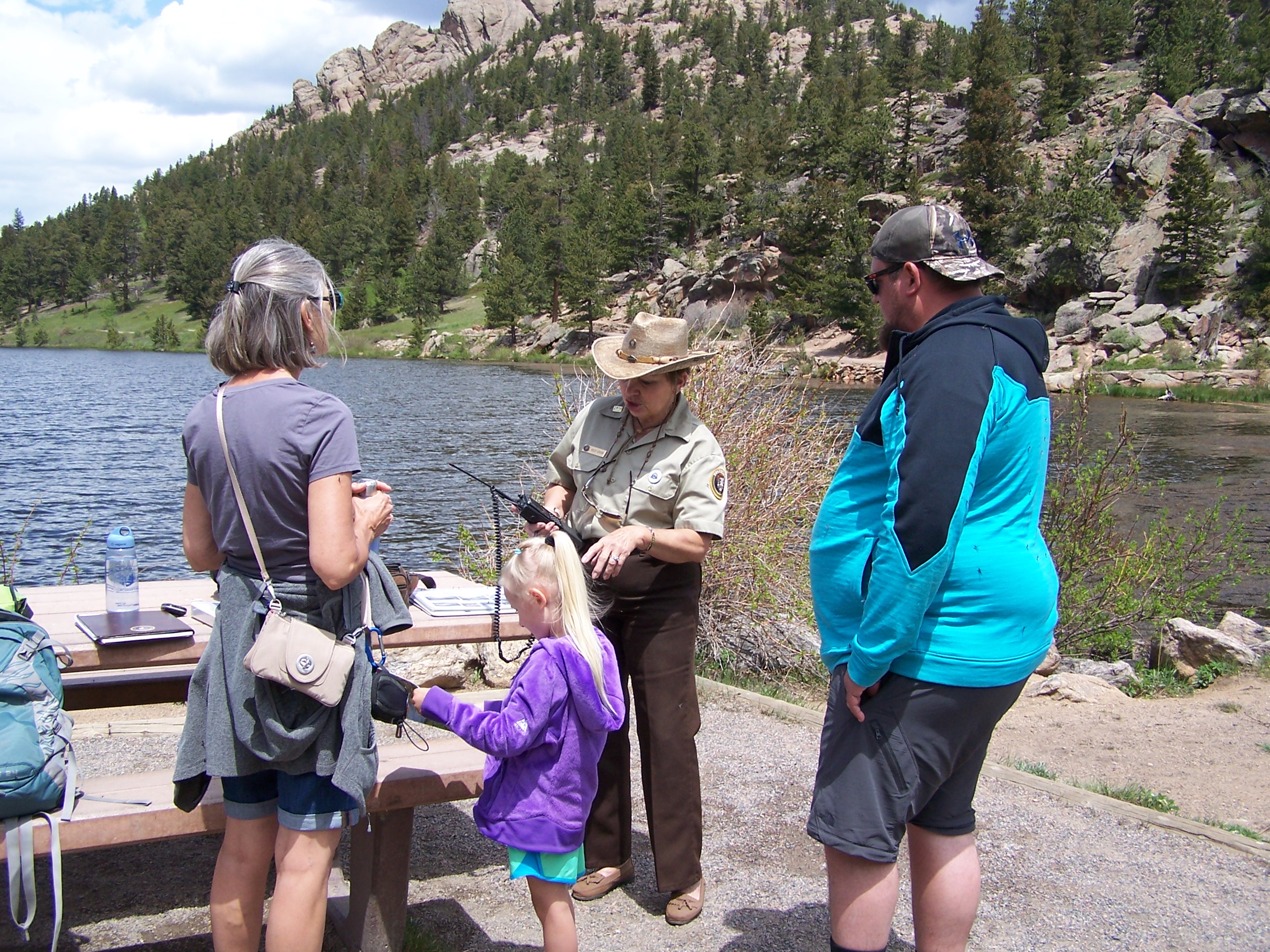 The other day I had a visitor ask me the unusual question of where he could find  a muskrat in the park.He didn't want to see a bear, an elk, or even the majestic  moose.He wanted a muskrat.Well, here at Rocky Mountain National Park we do  indeed have muskrats, and in the unlikely event that a visitor asks you where to  see one, you might recommend Lily Lake.
 If you venture down to Lily Lake to see one of these muskrats there is a good  chance you'll run into a volunteer first.The day I visited Lily Lake, VIPs Bob  Burger and Kelly Lester were there to answer visitor questions ("What are those  strange fish with legs in the water?" "Well little Billy, those are tiger  salamanders."), give out info about the park and lake, as well as help out with  issues such as dogs on the trails and visitors wanting to feed the cute chipmunks  (or muskrats).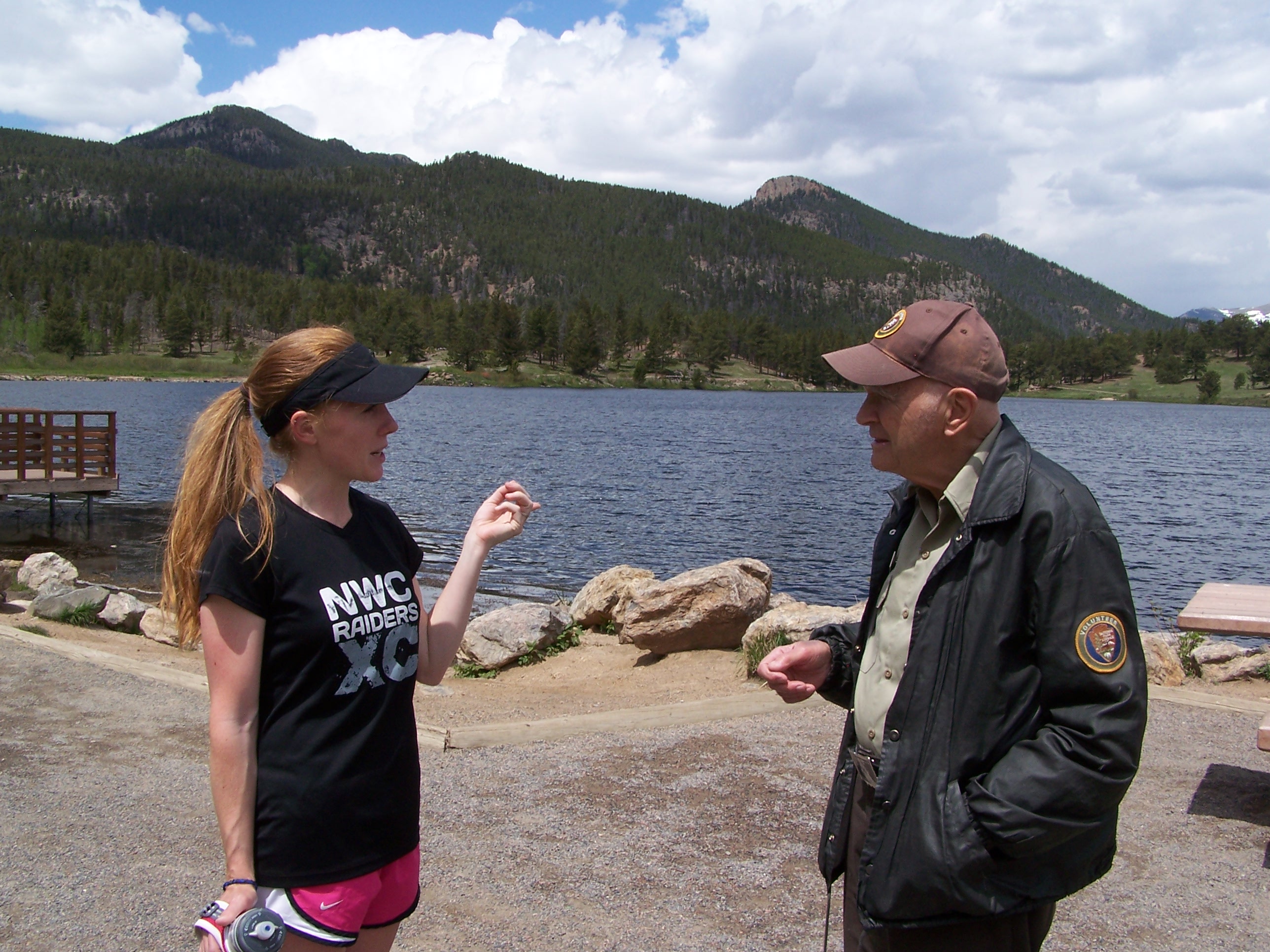 In the event that you came to Lily and aren't looking for a muskrat, the volunteers would be happy to share information about the many other animals you might see there.In fact, two moose were seen that day on the shoreline just 20 minutes before I arrived.On the next visit we watched a weasel hunting in some rocks, several salamanders swimming slowly, and a group of baby ducks exploring their new home (oh, and a muskrat of course).
When you do visit Lily Lake you are sure to be impressed by the incredible breadth of knowledge these VIPs have.I listened to them answer questions about wildflowers, which mountains people could see from their home (this seemed like a strangely common question), and the denning behavior of muskrats and beavers.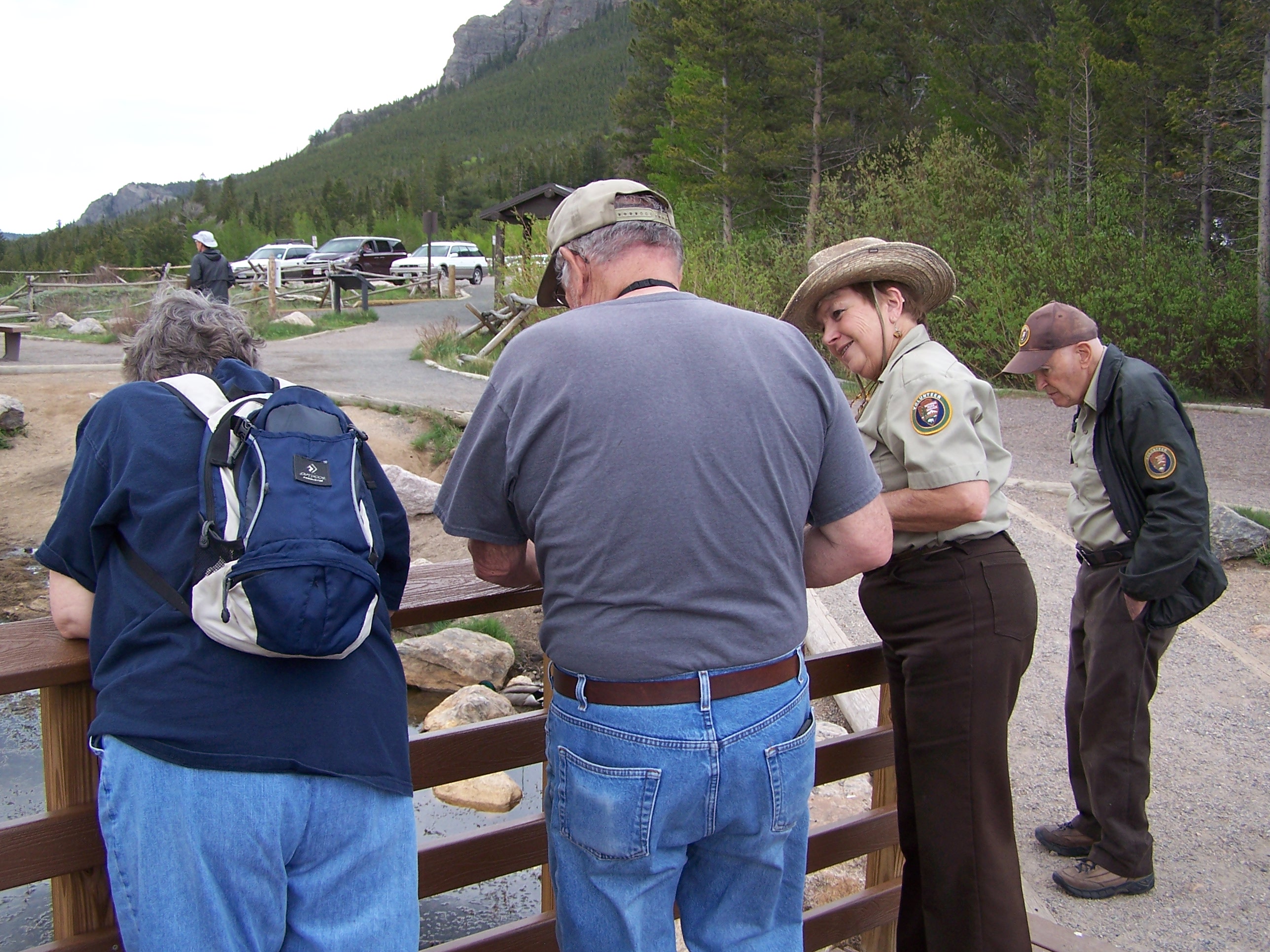 So, next time you have the urge to see a muskrat, head on down and say hello  to the friendly and knowledgeable volunteers at Lily Lake.It's a beautiful little lake  with great volunteers and great wildlife (even if you don't like muskrats).