Hooray for Founder's Day!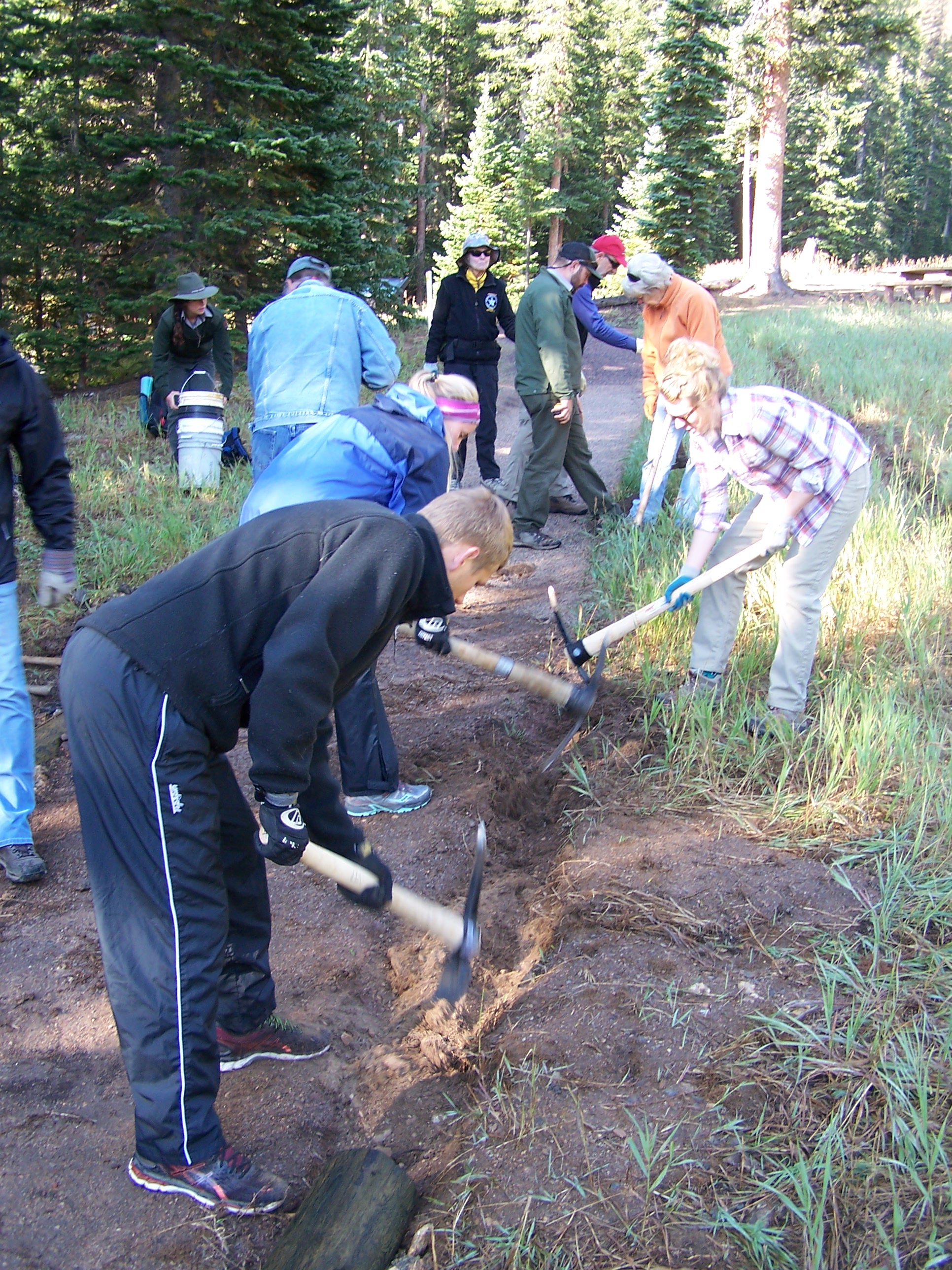 Hooray for Founder's Day!
Sing on the tundra! Dance in a meadow!
Read Henry David Thoreau and take things slow.
Have some birthday cake and milk,
Take a selfie with an elk!
Find an otter and give him a smile.
Better yet, sit and stay with him for a while.
Take time to meet a ranger, dressed in green and grey.
And wish the National Park Service a very happy birthday!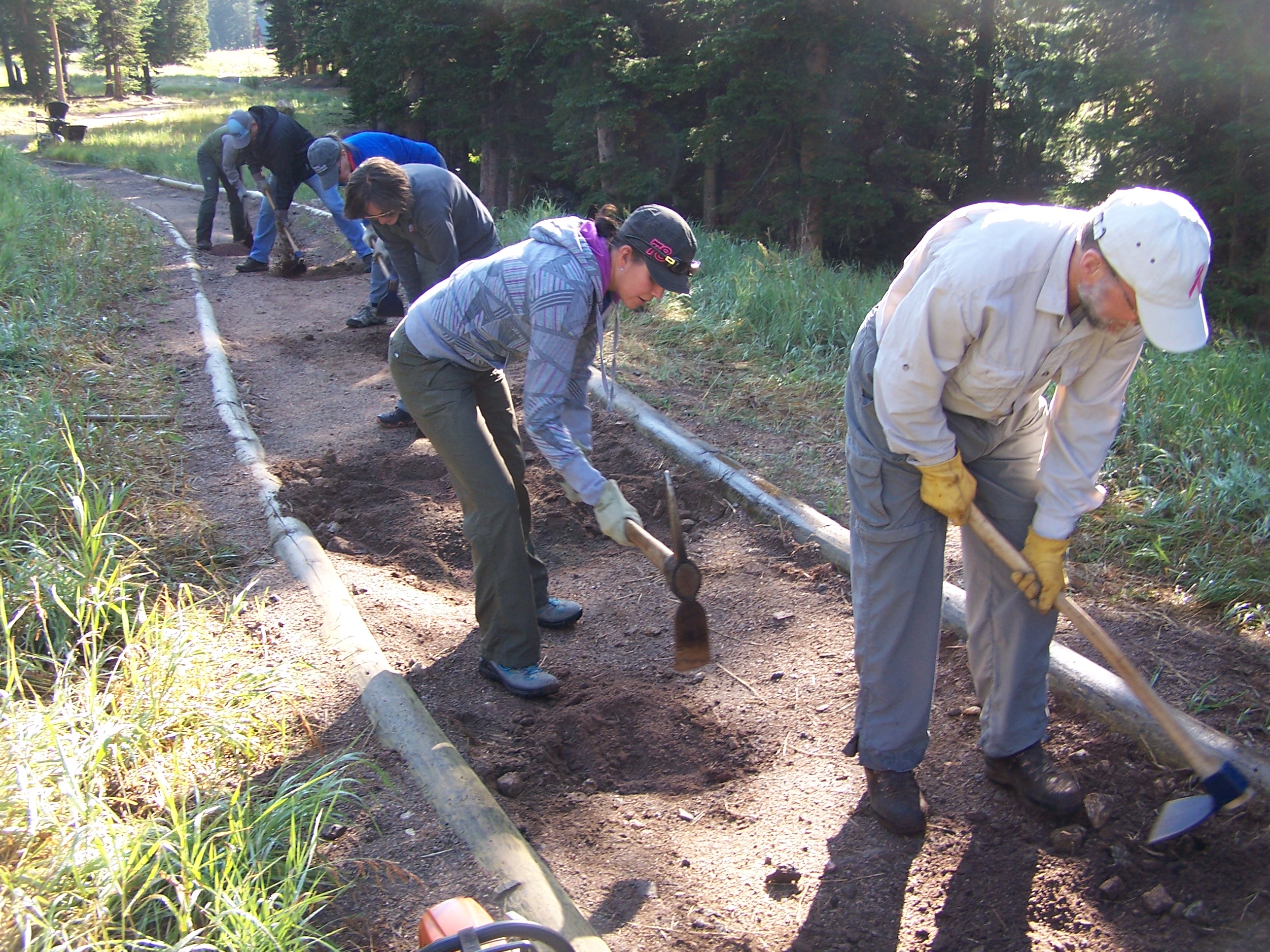 Today is indeed Founder's Day, a day that, this year, marks the National Park Service's 100th   birthday.On August 25th, 1916 the National Park Service was officially created in order to help  preserve and protect some of America's most beautiful places.Now, 100 years later, more people  than ever are getting out and enjoying their National Parks.To celebrate this exciting day, a special  volunteer project was held at Hidden Valley.
 Members of the Rocky Mountain Conservancy and the general public were on hand to assist with  improving the trail that loops through the Hidden Valley Picnic Area.This trail is especially important  because it is one of several ADA accessible trails located in Rocky.Work was done to help repair  and prevent erosion, and lay down a special substrate that allows the trail to work its way uphill  without relying on stairs.
Despite chilly (maybe downright cold) weather, incoming storms, and a fair amount of hail, we all had a fantastic day, accomplished a lot, and even received a visit from the new park superintendent.
A huge THANK YOU to all the volunteers who came out and helped with this project! Nearly 60 feet of trail was finished and groundwork was completed on even more than that.Thank you!
Happy Founder's Day, enjoy your National Parks, and please take your elk selfies from a safe distance!