He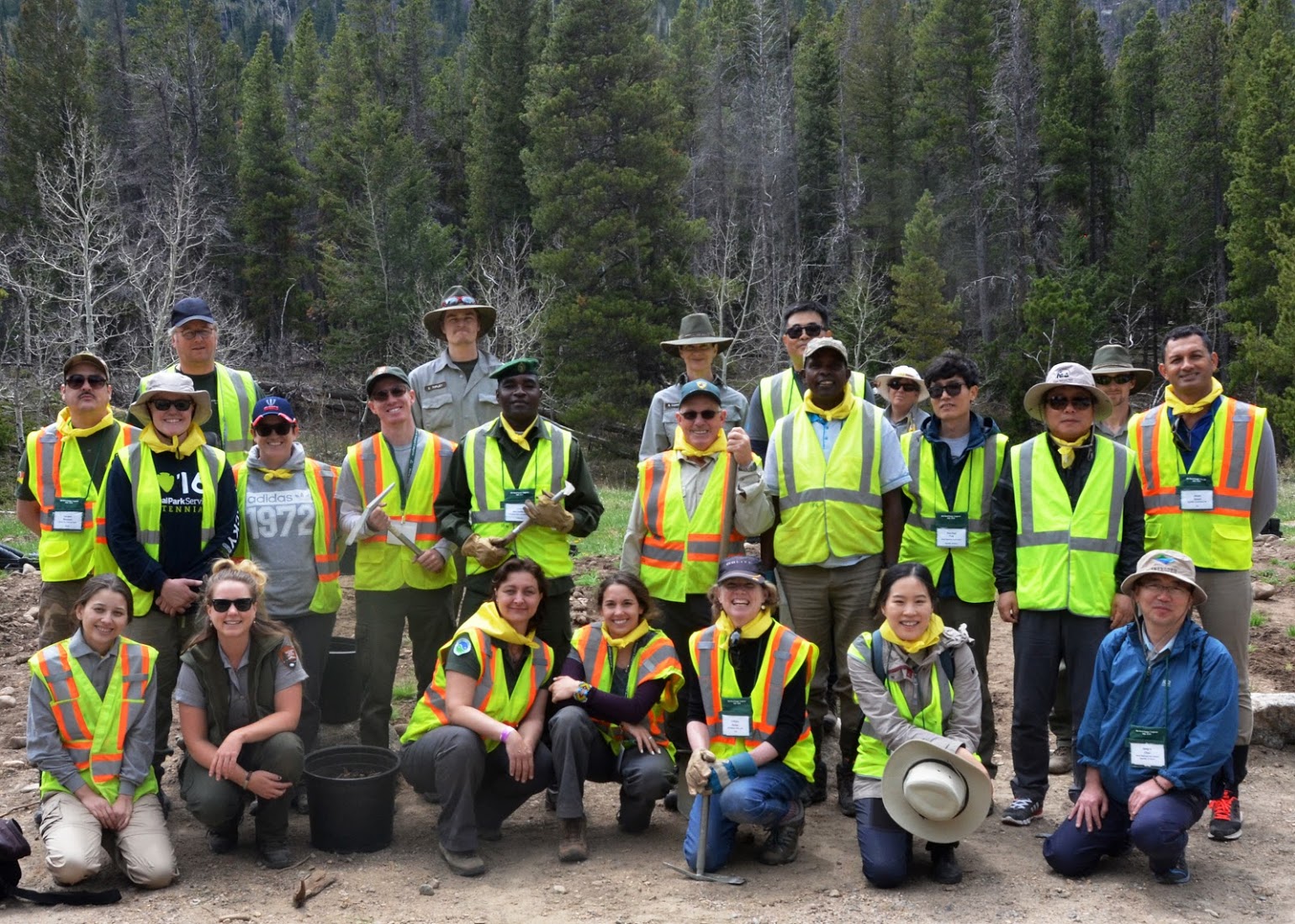 re at Rocky we have many  amazing groups who donate their  time to help  out the park, but few  can match the diversity of the World  Ranger Congress  who volunteered  last month.The volunteer group  included rangers from 10  different  countries speaking 7 different  languages.
 This year marked the 8th World  Ranger Congress (WRC), a tri-  annual event  that has been meeting  since its first session in Poland, 21  years ago.The  Congress has met all  over the world and landed this year  in Estes Park.This  year's WRC was attended by delegates from 63 countries and gives rangers  from around the world a chance to meet and discuss current topics and new  ideas. Seventeen of these rangers chose to spend the day volunteering in  Rocky.
    Volunteers from 10 different countries pose for a photo after 
             replanting an area in Wild Basin.   NPS Photo
Morning Project: Wild Basin Vegetation Restoration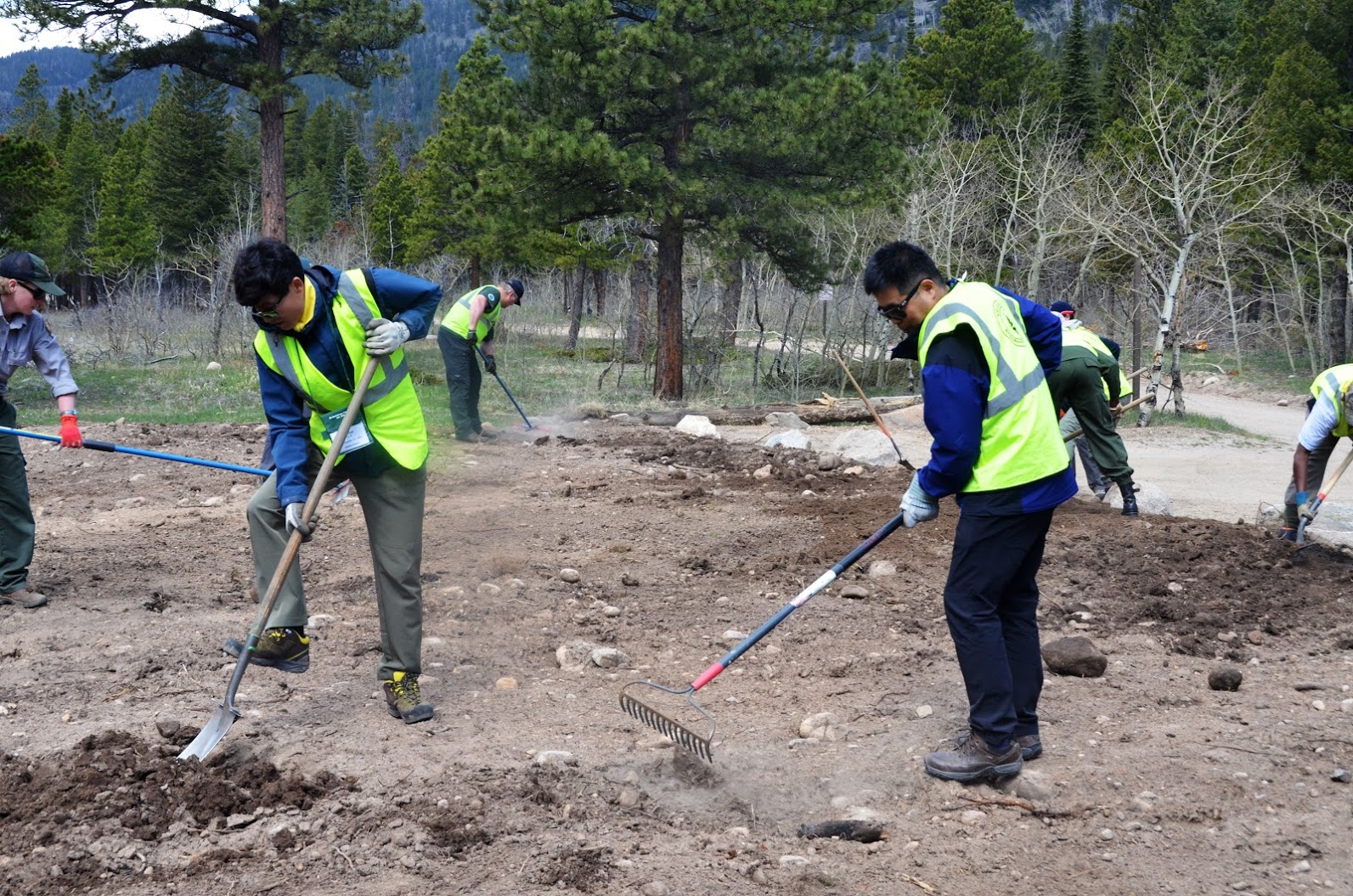 No one comes to Rocky Mountain National Park to see a pile of bare dirt!To keep the park looking green and beautiful the World Ranger Congress spent the morning with the Park's Resource Division, planting several species of native grasses and other plants.Volunteers from South Korea, Norway, Zimbabwe, the Czech Republic, Kenya, Brazil, Fiji, the UK, Australia, and USA all worked together to restore a former parking area in Wild Basin.
Not only was the work done fantastic, but it also gave rangers from across the globe a unique chance to discuss different ideas and solutions to problems faced by parks around the world.Many of the rangers also rely heavily on volunteers and wanted a chance to see how our VIP program was run (they all loved it by the way!).
A group of rangers from Seoul, South Korea shared how inspiring it was to see the respect for nature that Rocky's visitors had.They wanted to take this lesson back to Korea and show the importance of respecting and taking care of our natural resources.
Another ranger from Kenya told about the difficulties of minimizing human/wildlife conflict in Africa.Every day on the job for him involves facing dangerous wildlife such as lions and leopards, or even worse, armed poachers.He is tasked with the difficult challenge of helping people realize it is much better to live with wildlife then to try to live without them.By promoting eco-tourism and government programs for lost livestock;he is able to show low-income communities the value of sharing space with wildlife.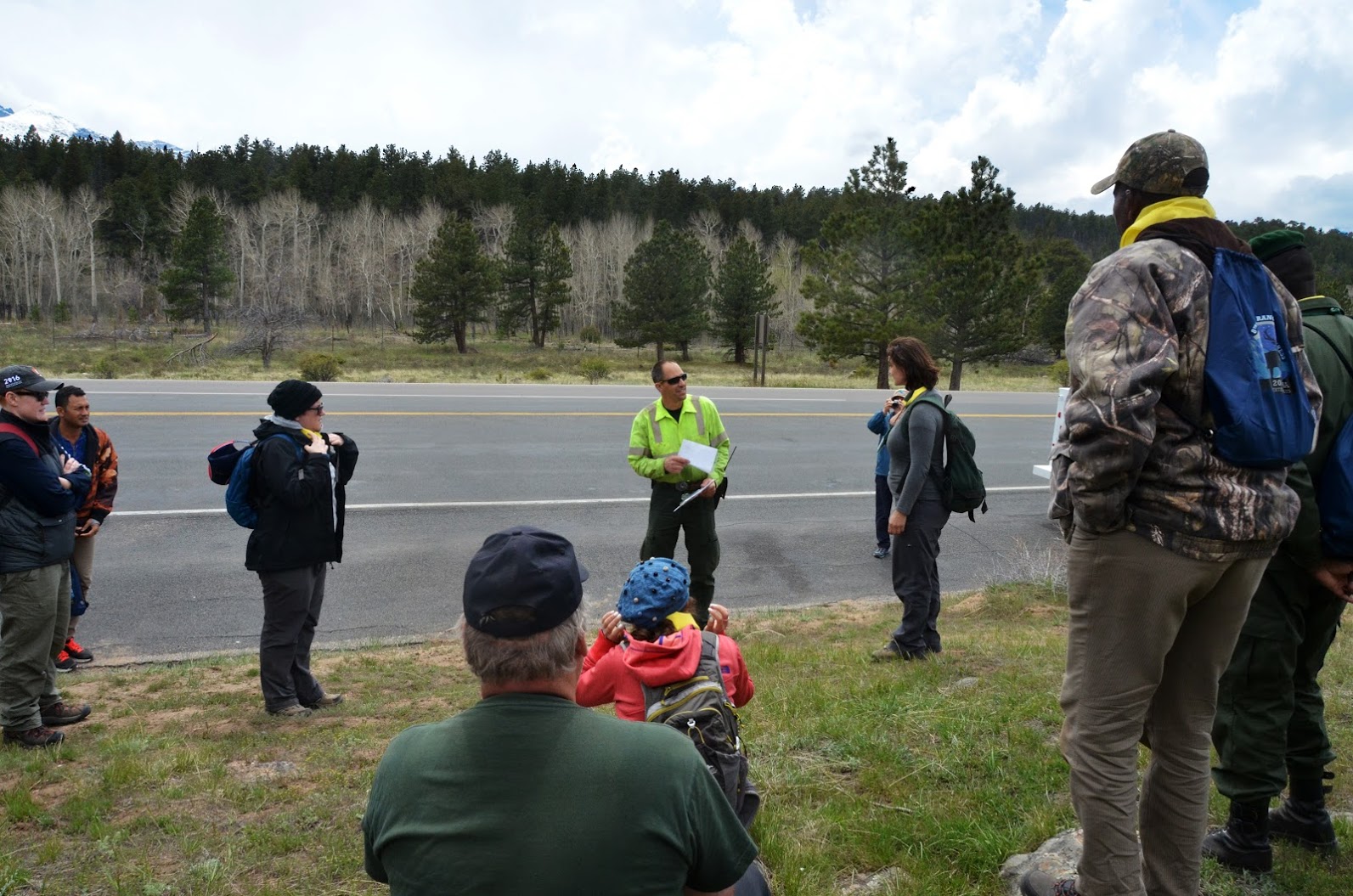 Afternoon Project: Fire-Fuels Reduction
 If you want to spend an afternoon working hard, having fun, and leave feeling  like you accomplished something, then Doug Watry is the man to contact.He  keeps buildings and firefighters safe by removing excess trees and limbs in key  areas.Of course he couldn't do this without the help of volunteers!The WRC  hauled, stacked, and piled timber to create burn piles.This helps reduce the  amount of burnable material in key areas-protecting park buildings and helping  make the firefighters' jobs a little easier.
 While working, the visiting rangers discussed just what it means to be a  'ranger'.Their jobs are all very different-For example, Luciano helps to protect  rain-forests in Brazil from loggers while Frank works hard to stop wolf poachers  in Norway.Others, like the rangers from Fiji, Tasmania, and Victoria, Australia, found they all shared the common problem of dealing with invasive species.
Despite the problems facing National Parks around the world, the rangers and volunteers serving in them all share a deep respect and passion for keeping these wild places safe.Hopefully, events such as the World Ranger Congress help show that conservation is not simply a local or even national concern, but a global problem.If this volunteer group was any indicator of how well rangers from around the world can work together to solve problems, then our National Parks are in good hands.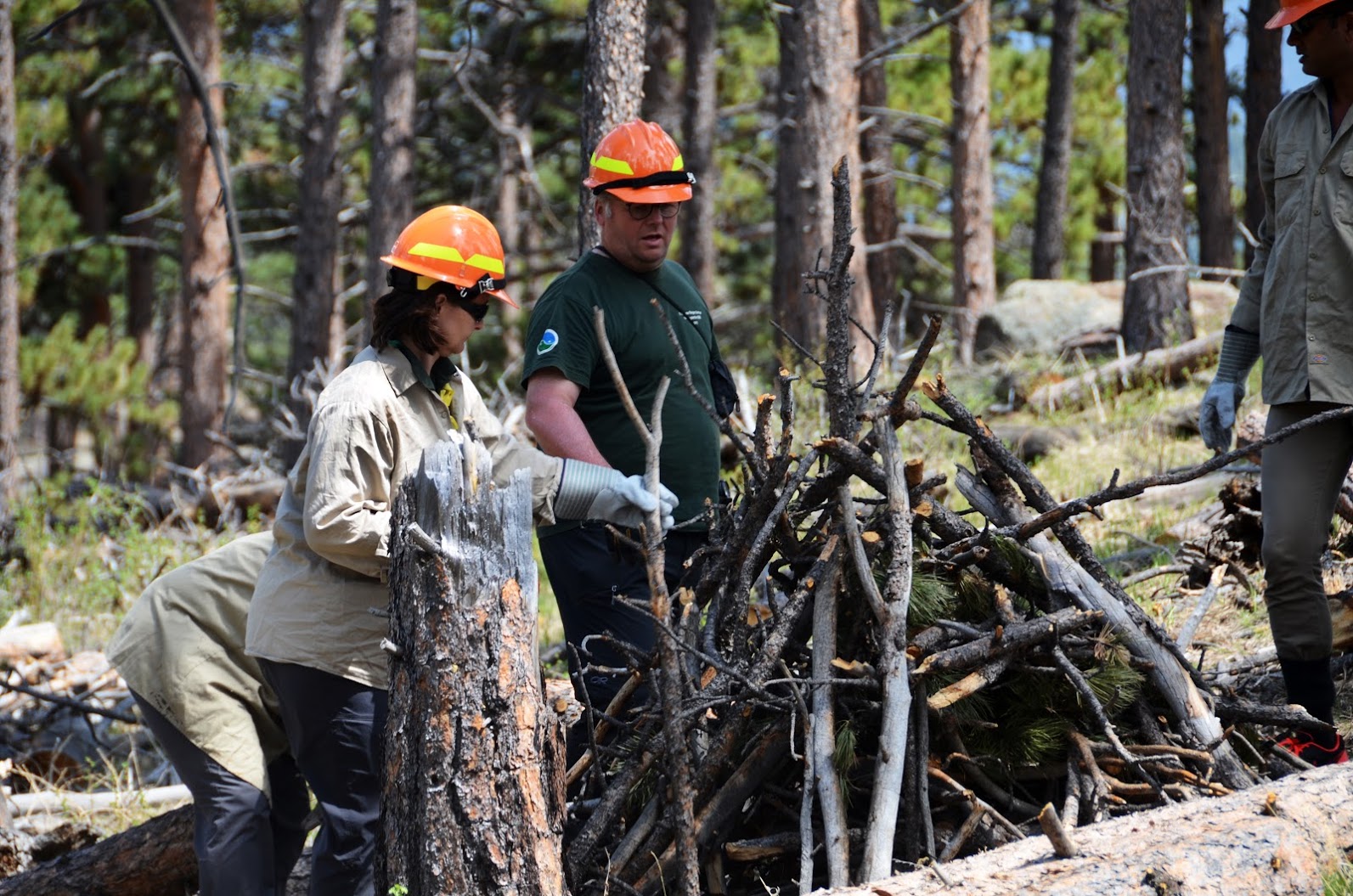 Visiting rangers help to build the perfect burn pile.   NPS Photo