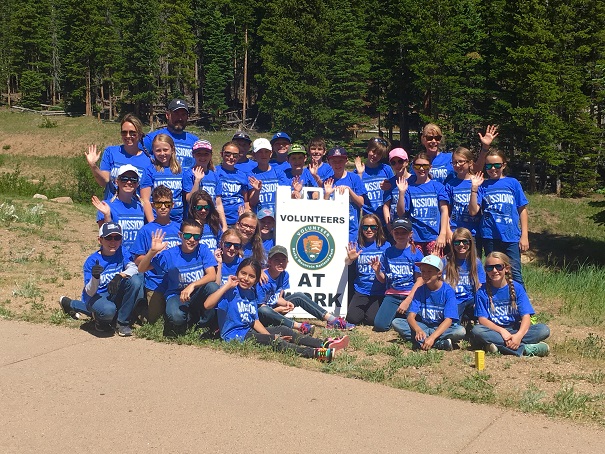 It probably comes as no surprise that 2017 has been a busy year so far for Rocky Mountain National Park and our volunteer program.  We've had a wide range of groups from across Colorado, the USA, and even international volunteers from around the globe.  These groups have built trails and bridges, removed invasive weeds, built fire slash piles, cleaned fire pits, and much, much more.
To highlight this year's groups and their efforts, check out our Volunteer Program StoryMap by visiting:
http://www.nps.gov/gis/storymaps/mapseries/v1/index.html?appid=9669d692f012468abdf726ceabf73f3c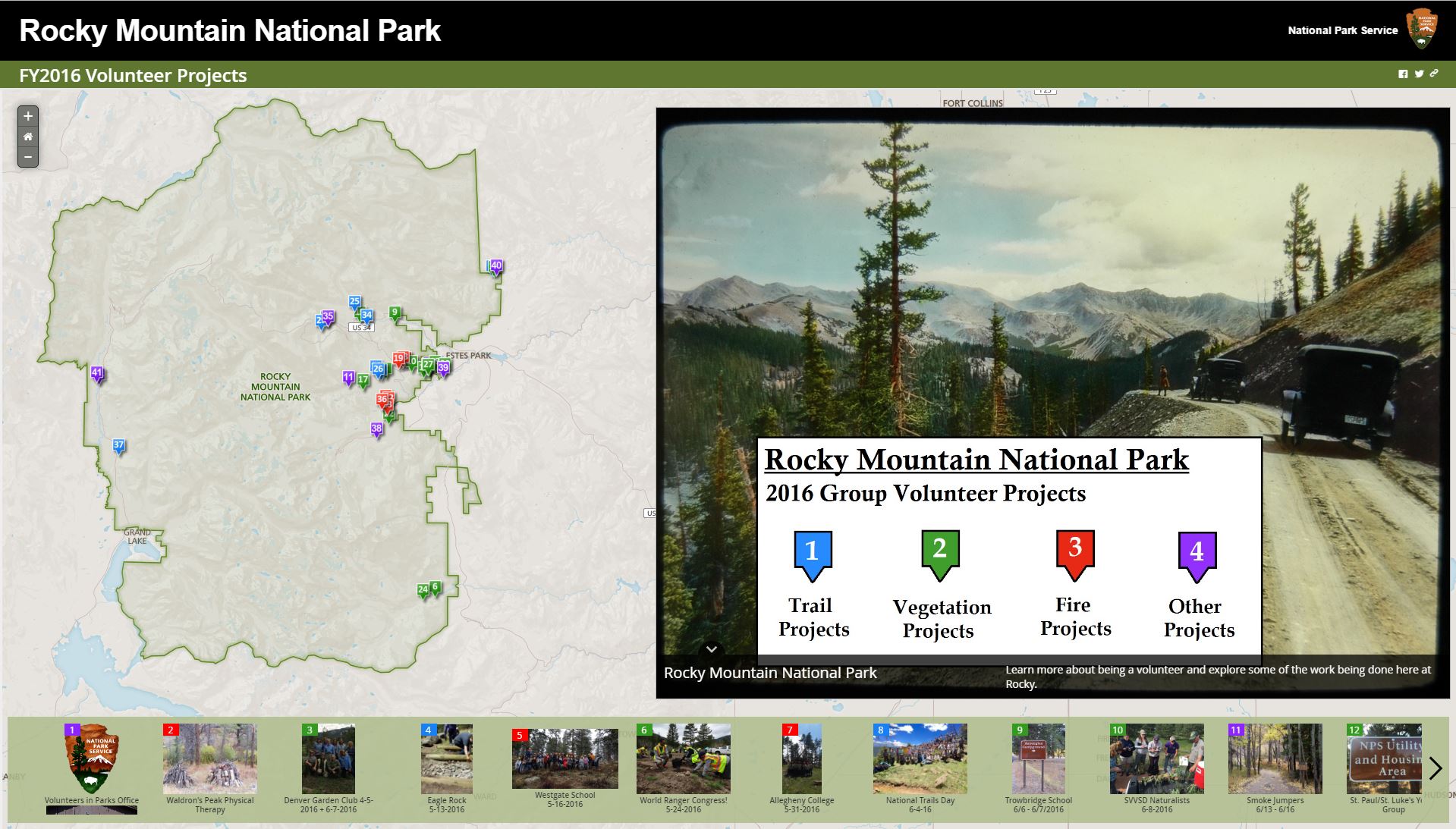 You can view past groups and photos, and see the projects and locations around the park where they worked.
It's not too late for your group to join us this summer or fall!  We still have space available in the end of August and September.  If your group, organization, or club is interested in volunteering in Rocky Mountain National Park please visit:
https://www.nps.gov/romo/getinvolved/volunteer.htm