Carter Barron Amphitheatre Schedule

7/30 - Rock the City (7-10pm)
Advance Tickets Required
Due to safety concerns with the weather, the 7/30/16 show was canceled.
Tickets purchased for the 7/30/16 show will be honored at any subsequent show of your choice. This is our policy for the 7/30/16 show as well as any future shows, should cancellation become necessary.1 To redeem your unused ticket from the 7/30/16 show, please retain a copy of that ticket (either print or electronic) and present it to the ticket attendant. All attendants will be instructed to honor any tickets from this show.
8/6 - Rock the City (7-10pm)

8/13 - Rock the City (7-10pm)

8/20 - Rock the City (7-10pm)
Advance Tickets Required

Lahla-Hadiya – Lahla-Hadiya, a native of Washington DC, has taken the city by storm with her philosophical blend of both style and technique. She captivates her audience with her bold yet sensual lyrical abilities. A poet at heart, Lahla-Hadiya doesn't just offer a melodic sound of vocal creativity;her lyrics stimulate the mind, as she relates to love, life, and motherhood. Lahla will make you dance, laugh, and cry all in one show. Lahla's creative sound gives voice to those emotions that can sometimes be hard to express. Her lyrics are quite poetic, as her voice breathes life into the brokenhearted. It transforms the thoughts of the discouraged, and affirms the spirit of the hopeful. Identifying with the emotions of both women and men her soulful voice has captivated her local fans as she has performed at such DC venues as, The Howard Theatre, Blues Alley, Bohemian Caverns, and The Lincoln Theater. Her style is breathtaking and she will have you singing all night with her melodic sound!

Dave Bass – As a Gospel music performer, Dave Bass doesn't do Gospel, he lives it, he breathes, he pays homage to his influences that include, Hank Williams, Dixie Hummingbirds, Frank Sinatra, Mahalia Jackson, Nat King Cole, Brook Benton, Jesse Belvin, The Ink Spots, The Mills Brothers, The Temptations, Patsy Cline, Clyde McPhatter, Johnny Cash, Nancy Wilson and the silky smooth sound of Sam Cooke. In fact, Dave Bass is most noted for his eerily similar song stylings in the Gospel tradition of Sam Cooke.

Javier Starks – Changing the world with 100 percent Positive (Curse-Free) Hip Hop! One life at a time! Javier's mission is to demonstrate that young people can be successful without negativity that is often in Hip Hop music. In 2004, Javier began working with youth, to offer a counterbalance to the Hip Hop music that is saturating the market. He performs extensively, most recently at the New Orleans Music Festival and teaches creative writing and performing to youth.
8/25 - National Park Service Centennial Celebration:
Joint Service Jazz (7-10pm)
featuring:
U.S. Army Blues
U.S. Navy Commodores
U.S. Air Force Airmen of Note
8/26 - Movie Night: ROCKY (PG)
(gates at 7, start at 8:10pm)
8/27 - Movie Night: THE LORAX (PG)
(gates at 7, start at 8:10pm)
9/3 - DC Blues Festival (12-7:30pm)
Slam Allen
Jackie Scott & The Housewreckers
The Countess & Royalty Blues Band
Lauren Mitchell
DC Mudd with special guest Gayle Harrod
9/10 - Rock the City (7-10pm)
Advance Tickets Required
9/24 - Rock the City (7-10pm)
Advance Tickets Required
Fort Dupont
Gates open 30 minutes before show time.
7/30 - Warren Wolf (6-9:00pm)
Bliss and Friends and Tony Amall & Friends featuring BGCGW Alumni
DJ Jahsonic
MC: WPFW
8/13 - Les Nubians (6-9:00pm)
Proverbs Reggae Band
Pan Lara Steel Orchestra Youth Ensemble
DJ Aphrosoul
MC: WPFW
8/20 - Movie on the Green (TBA)
8/27 - Midnight Star (6-9:00pm)
DJ Lance Reynolds
MC: Michel Wright, Majic 102.3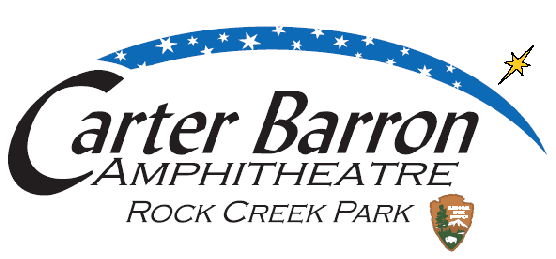 ---