Beach Drive Closure
The National Park Service is still conducting studies for the environmental assessment for the proposed closure of the northern section of Beach Drive in Rock Creek Park. The closure, slated to end on April 30, 2022, will be extended to September 5, 2022. This extension will ensure that we maintain recreational opportunities this summer, through Labor Day.

The NPS will continue to limit drivers' access to this section of Beach Drive until a final determination is made.
Learn and Explore
Areas of Beach Drive open to motor vehicles
Between the Rock Creek and Potomac Parkway and Broad Branch Road NW
Joyce Road NW and Picnic Grove #10
Wise Road to West Beach Drive
Areas of Beach Drive closed to motor vehicle use
Broad Branch Road NW and Joyce Road NW
Picnic Grove #10 and Wise Road NW
West Beach Drive NW and Boundary Bridge
Other roads closed to motor vehicle use
Sherrill Drive NW between Beach Drive and 16th Street
Ross Drive NW between Picnic Grove #22 and Ridge Road NW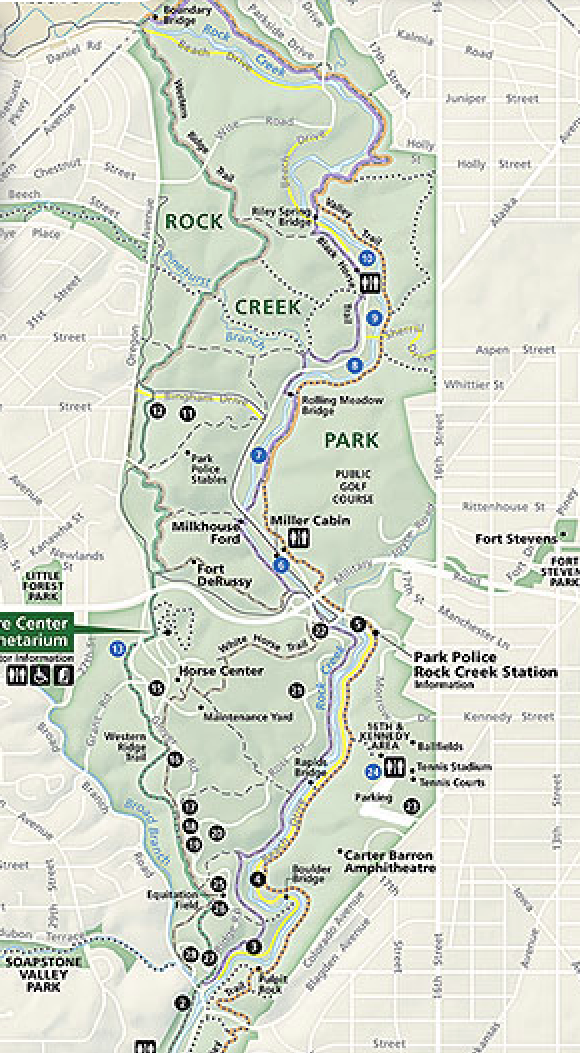 Frequently Asked Questions about the closure
Q. Why is this taking so long?
A. While working with our partners, we have added studies for the environmental assessment, including impacts to additional threatened and endangered species. Our goal is to be as thorough as possible, therefore it is taking longer to complete the EA.
Q: What threated and endangered species are you studying?
A: We are currently studying the Hay's Spring Amphipod (currently listed as endangered) and the Northern Long-Eared Bat (currently listed as threatened).