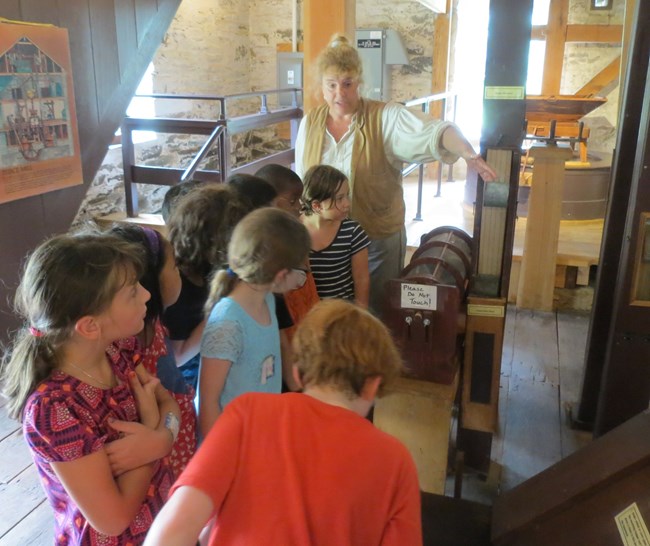 Get your hands on history!

Students can learn through interactive programs at the the last operational mill on Rock Creek. Students learn about the foods they eat, life in rural 1800s Washington, D.C., how water is used to increase production, and the role mills played in the industrial revolution. Students also can learn about how children lived in the 1800s and how has time changed how and where we live during the colonial period at Old Stone House, built in 1765!

Need to make a reservation?

Programs are free but must be scheduled a minimum of two weeks in advance. Call us at 202-895-6070 Wednesday through Sunday, between 9:00 a.m. and 5:00 p.m. While most Rock Creek Park school programs are available year-round, Peirce Mill programs are available April through October -- the Mill is open only on Saturdays and Sundays during the winter.