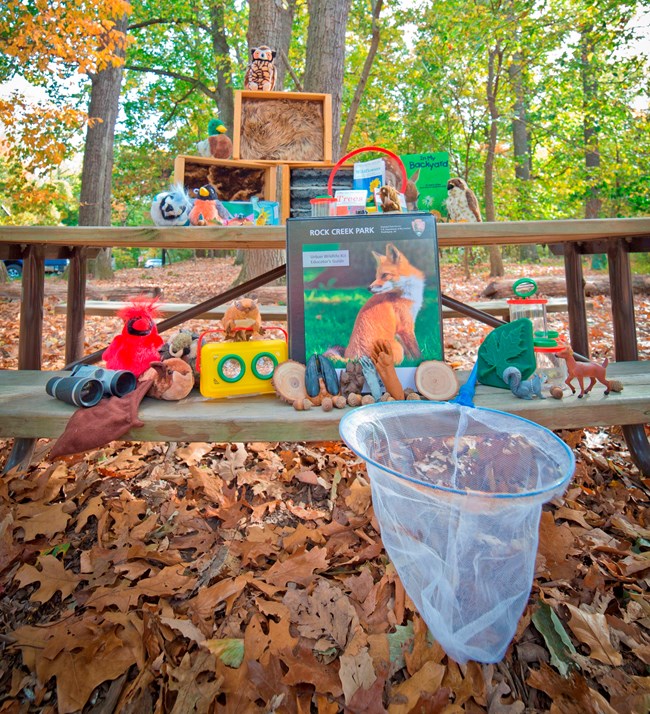 Bring the park to your classroom!
Want to enrich your classroom activities? Need to use some materials to bring your in-class lessons to life? Perhaps one of our traveling trunks with materials and suggested lesson plans can help.Would you like our staff to assist with classroom activities? Your national park, right here in the nation's capital, can help. Students can hear birdsongs in the classroom, feel animal skins and find out why animals are dressed the way they are, learn where animals live, or head outside and use some tools of discovery. Nature and history is all around, let us help you bring it to your students.
Need to make a reservation?
Programs and materials are free but must be reserved a minimum of two weeks in advance. Call us at 202-895-6070 Wednesday through Sunday, 9:00 a.m. to 5:00 p.m. to speak with us.