Research Grants
Starting in 2016, we are pleased to offer grant support for one or two large research projects per year that increase the profile of park sciences and engage the public in new manners. The project can take place in any Alaska national park. Only park service researchers may apply, but non-NPS partnerships are encouraged. This grant program is replacing the MSLC Program of Research Fellowships. Projects must be completed within two years and the total request cannot exceed $20,000.
Read about previous MSLC Fellowship recipients and their projects.
How to Apply
Details about the grants and how to apply are available at the beginning of the new grant cycle.
2017 Research Grant Recipients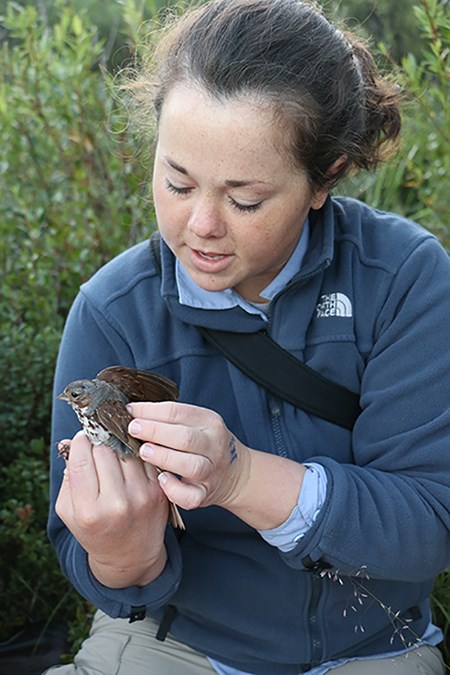 Critical Connections: connecting people to their parks through innovative migratory bird research
Migratory birds are international ambassadors of Denali. Like our many visitors, migratory birds that nest in Denali come from all over the globe. The breadth and diversity of movements exhibited by migratory birds poses one of the National Park Service's (NPS) complex conservation challenges – conserving habitats across the year-round range of the migratory birds that nest in Denali. The Critical Connections Program uses rapidly evolving tracking technology to provide new information on the annual movements of Alaska's migratory birds.
Through this project we will:
Increase our understanding of the annual movements of long-distance migration birds
Identify factors constraining survival of these species
Expand collaborative efforts to protect critical resources necessary to conserve Denali's migratory birds
Use study results to enhance science-based public outreach.
More Information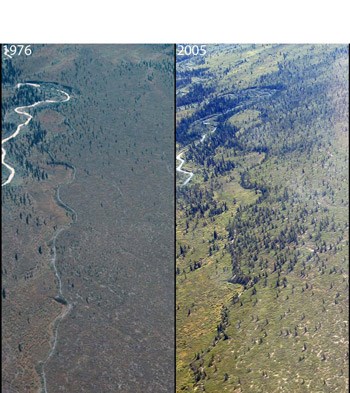 Climate change and ecosystem shifts in Denali
Trees and shrubs are expanding in Alaska and encroaching on tundra ecosystems. This expansion is variable and dependent on a variety of site factors. This project's goal is to examine land cover changes in Denali by measuring how the vegetation patterns revealed in historical photographs differ from those of the present. In particular, this project plans to repeat the landscape photographs that Joseph Dixon, one of the first scientists to work in Denali, took in the 1920s and 30s. We will use image analysis and statistical modeling to understand what environmental conditions (e.g., topography, soils, and disturbance) govern tree and shrub expansion to quantify the recent ecological history of Denali. We will use the land cover change projections in models of wildlife occurrence and dispersal, to help predict how the changing distributions of major ecosystem types in the park will influence habitat availability, distribution, and population structure of birds and mammals.
More Information
Last updated: July 18, 2017