2016 Indiana Dunes Science Conference
Celebrating 100 Years of Research in the Indiana Dunes
Conference: Wednesday, April 6
IVY Tech Community College - Valparaiso Campus Auditorium
8:30 a.m. - 5:00 p.m.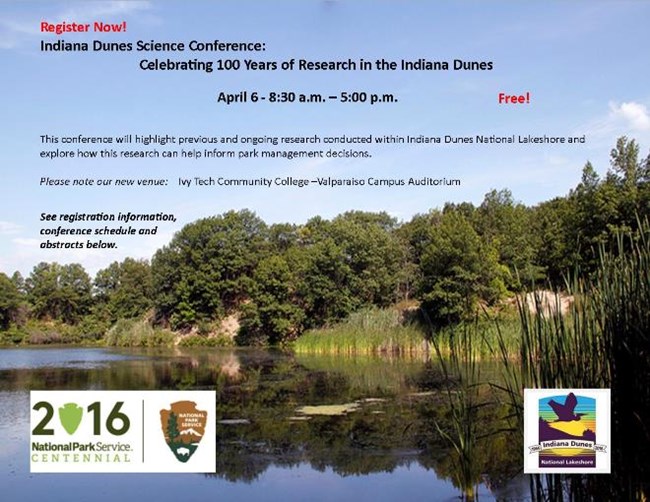 Registration for the April 6 & 7, 2016 Indiana Dunes Science Conference is now open!
Registration will be open for the April 6 conference until the day of the event. Registration for conference field trips on April 7 is closed. Field trips have filled to capacity.
View the conference schedule and abstracts.
Register via e-mail or call (219)395-1987.
Last updated: March 30, 2016