Internships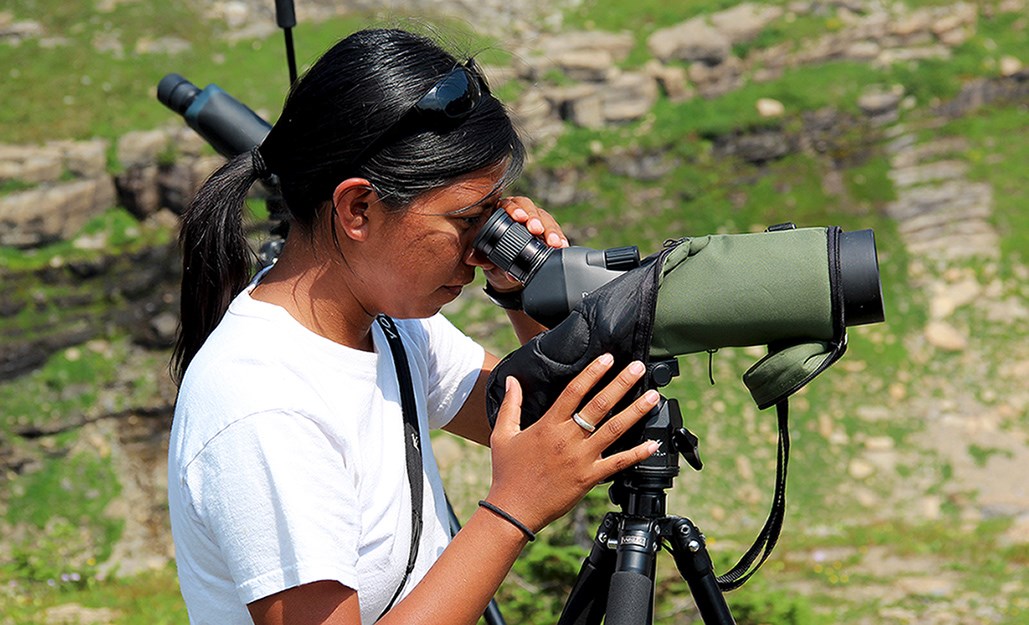 The Crown of the Continent Research Learning Center (CCRLC) periodically enlists the help of student interns from around the world to assist with various research and education projects. These internships typically run approximately 12 weeks through the summer field season (June-August). Most interns work closely with our citizen science program, but we also offer internships in science communication, curriculum development, and sustainability, when funding and projects arise.
We typically offer two to three internships each summer. Depending on funding, some positions are paid. Otherwise, positions are on a volunteer basis with free housing provided. To learn about current openings and to sign up for the CCRLC's internship mailing list, e-mail us. Provide your name, contact information, level of education, field of study, institution attending, and dates of availability. Interns for the upcoming summer will be selected by early April.
Occasionally, we can accommodate a winter intern to assist with data management and development of educational products. Housing is provided, free of charge, but positions are typically unpaid. Applications (resume, cover letter, and letter of recommendation) for a winter internship should be submitted at least three months before your proposed start date.
Last updated: December 11, 2018