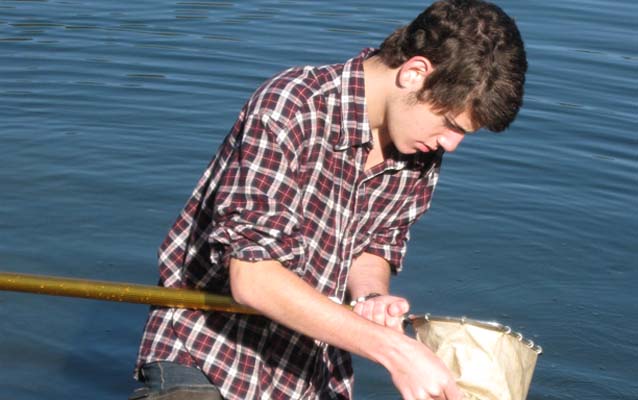 K Robbins
Quick Facts
GETTING READY FOR 2016:

Action Item:

Live and Learn

Also Promotes:

Step by Step

State:

Vermont

Year Accomplished:

2012
Teachers in Central Vermont have been coming to use Marsh-Billings-Rockefeller National Historical Park as an outdoor classroom since it first opened its doors in 1998.Through a decade of participation in the year-long professional development program, A Forest For Every Classroom, a critical mass of teachers have come to appreciate the resources available to them through the park. We recently reached a tipping point that fostered programmatic changes leading up to full implementation of a Park for Every Classroom program at MABI.
One component of the partnership involves deepening relationships with the local school supervisory union that allows us to provide several Teacher-Ranger opportunities throughout the school year in which teachers co-develop and implement curricular units with other teachers while giving voice to larger programmatic development initiatives.
Through the Park Research Program, students in grades from K-12 and classes ranging from Green Art to Integrated Environmental Science to American Literature have had the opportunity to shift their perspective on this place and ask new questions about the land and culture around them. Teachers chronicle their learning journeys on a park-based blog: https://www.nps.gov/mabi/blogs/Teachers-Students.htmand participate in content specific workshops at the park and in the surrounding community in an ever-present effort to tweak and elevate their curriculum. In the 2011-12 school year, over 1,000 K-12 students engaged in curriculum-based activities at the park.
Ultimately, a joint staff position was created between the National Park and Woodstock Union Middle High School. Thanks to progressive thinking in both organizations, there are now easy ways for teachers to access park resources and develop curriculum-based units that incorporate best practices of teaching and place-based learning. Also through this position, high-school students can enroll in a project-based course called the Conservation Leadership Institute where they earn school credit through completion of curriculum that addresses contemporary themes of conservation and stewardship, facilitated in partnership with the National Park.
Due to this deep and strong partnership, more students now see the park as a learning resource and opportunity for employment; 16 local youth were employed seasonally this summer and 13 participated in a two-week long summer camp.