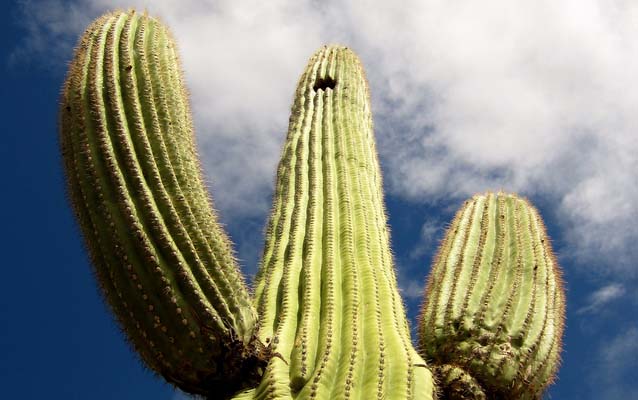 Photo by Parks in Focus participant Sergio, age 12.
Quick Facts
GETTING READY FOR 2016:

Action Item:

Arts Afire

Also Promotes:

Live and Learn

State:

Arizona

Year Accomplished:

2012
Since 2010, Saguaro National Park has partnered with the Udall Foundation's Parks in Focus program and the Boys and Girls Clubs of Tucson to bring youth to Saguaro National Park to learn about and photograph the park's natural and cultural history. Participants visit the park regularly to learn about nature photography techniques, and the subjects they are photographing, supplemented by visits to other National Parks and public lands in the area. In 2012, the partnership was expanded, with the help of an America's Best Idea grant from the National Park Foundation, to include an alumni backpacking trip into the park's wilderness. Photographs from the program have been extensively exhibited in the park's Rincon Mountain District Visitors Center and elsewhere, and the participants and their family take great pride in attending the photo exhibitions to see their work publically displayed. The majority of the youth participating in Parks in Focus have never visited Saguaro National Park prior to their participation in their program, despite the fact that most of the participants live within 40 minutes driving distance to the park. Participant Rheanna, age 14, says of the program, "Before Parks in Focus, I was never interested in going camping, hiking, or photography, but this program has sparked a great interest that I never knew was there. I now enjoy going camping, hiking, and photographing my experiences. I have been teaching my family the things that I have learned about photography. Now, they too, are becoming interested. I would have never imagined taking a photo that people would want to buy. At first, my intent was to become a good photographer, but now, with the several years I have been involved in Parks in Focus, I have not only become good, but great at photography. Parks in Focus has made me more confident in my abilities. I have had many adventures and made many memories because of this program, adventures and memories that will last a lifetime."