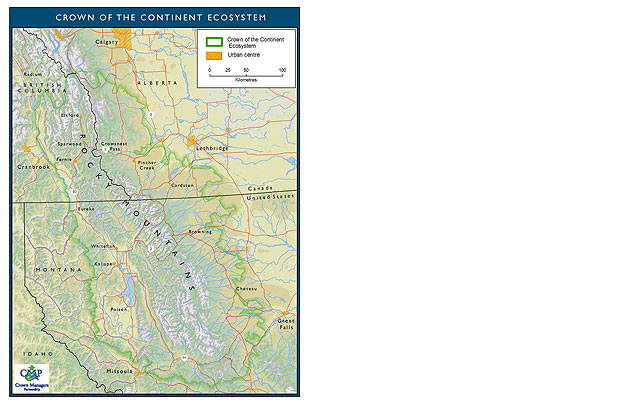 NPS image
Quick Facts
GETTING READY FOR 2016:

Action Item:

Scaling Up

Year Accomplished:

2013
Glacier National Park continues to Chair the Crown Managers Partnership (CMP), a trans-boundary agency group that includes representatives from federal US and Canada, provinces of British Columbia and Alberta , the State of Montana, Tribes, First Nations and Universities. The CMP's flagship project,  the Ecological Health project, made substantial progress in 2012 on  developing a seamless trans-boundary database for landscape indicators including wildlife connectivity, specifically grizzly bears, water, roads, vegetation, fire, and terrestrial invasive plants. The CMP also held its Annual Forum in Lethbridge Canada. The theme of the Forum was Cultural Connections in the Crown of the Continent. The Forum included speakers from Tribes and First Nations in the Crown from Canada and the United States.
The CMP Steering Committee met with the Province of Alberta Ministers of Environment to discuss the threat of aquatic invasive species in the Crown. The meeting led to a "Bow -Tie Risk Assessment"  and agreement to develop a transboundary aquatic invasive species response and containment plan. 
Waterton-Glacier International Peace Park successfully arranged for funding from multiple agencies to reprint the popular field guide, Invasive Plants of the Crown of the Continent, originally developed by the Crown Managers Partnership.
Developing a strategic approach to management of invasive species in the Crown was initiated by the CMP and the America's Great Outdoors Initiative (AGO) for the Crown of the Continent. Glacier National Park worked  collaboratively with other federal, state and local agencies (USFS, BLM, Missoula County, State of Montana, University  of Montana, provinces of Alberta and BC)  to successfully combine trans-boundary agency weed data.
Glacier National Park was successful in acquiring approximately 100 acres with Land Water Conservation Funds, within the park boundary, that will assure wildlife connectivity in this area of the ecosystem.