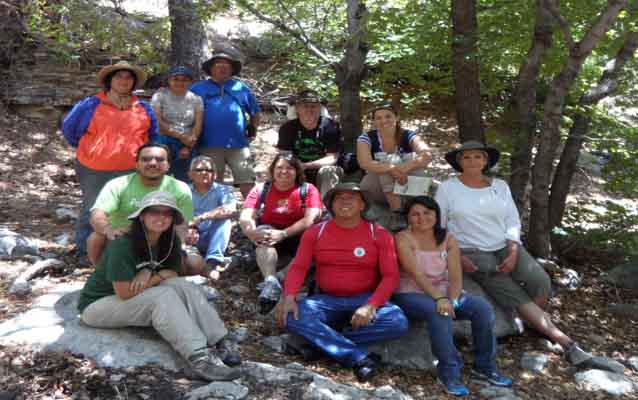 Carlsbad Caverns brings United States and Mexico teachers together.
Quick Facts
GETTING READY FOR 2016:

Action Item:

Live and Learn

Year Accomplished:

2012
Carlsbad Caverns National Park hosted an international teacher workshop to bring local and Mexico teachers together to learn about the Chihuahuan Desert.   This desert is a valuable and present resource for the teachers in both countries to highlight in their classrooms.   During the workshop, the teachers were exposed to a variety of public lands and were given special presentations about them.   The participants were given curriculum guides full of activities they can use in their classrooms.  During the workshop, teachers were able to put into practice some of the activities from those curriculum guides.  The workshop also allowed the teachers from both countries to interact, share ideas and learn about education in a different country.  This was a fun, hands on experience in which teachers were able to learn about deserts and caves and are now better equipped to incorporate outdoor learning experiences to teach their students.