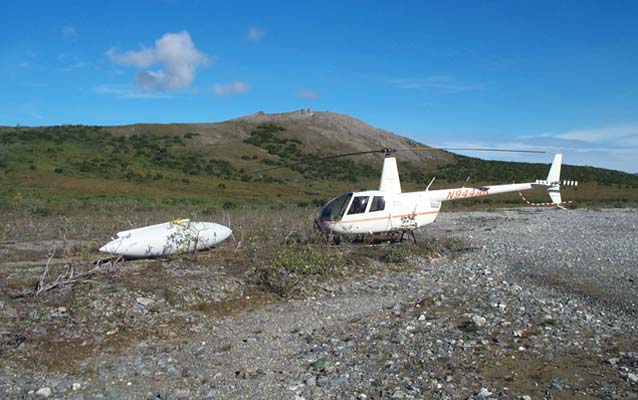 nps photo
Quick Facts
GETTING READY FOR 2016:

Action Item:

Go Green

State:

Alaska

Year Accomplished:

2012
Beginning in 2008, the Western Arctic National Parklands has been removing old military fuel pods that were jettisoned over the Brooks Range during military flight training exercises in the 1970's.  Each fuel pod is approximately 15 feet long and 4 feet in diameter and weighs roughly 450 lbs (empty weight). 

We used a helicopter to sling the fuel pods from the remote backcountry areas of the parks, to Kotzebue. From Kotzebue, the fuel pods were transported by cargo plane to Anchorage, where the high grade aircraft aluminum was recycled. 

During the summer of 2012 we finished removing the last remaining fuel pods from Noatak National Preserve and Kobuk Valley National Park.  To date, we have removed approximately 12,000 pounds of high grade aircraft aluminum from the remote and spectacular backcountry Arctic valleys of the Western Arctic National Parklands (Cape Krusenstern, Kobuk Valley and Noatak).