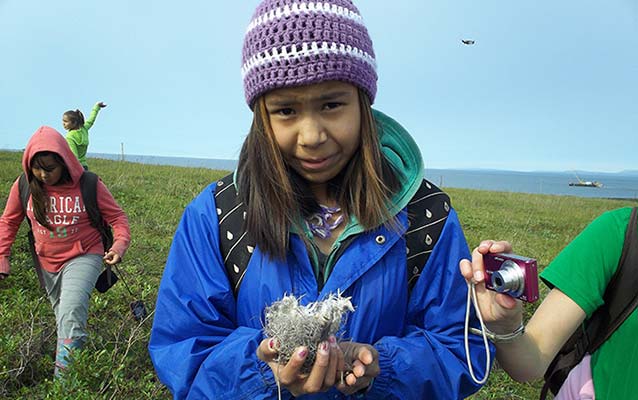 nps photo
Quick Facts
GETTING READY FOR 2016:

Action Item:

Step by Step

State:

Alaska

Year Accomplished:

2012
The Western Arctic Parklands interpretation staff in Kotzebue had a lucky break in the weather this August and took 13 Camp Willow participants out on a 2-day hiking and camping experience.

The theme of the event was learning about National Park Service jobs. The 10-15 years olds practiced skills in backpacking, Leave No Trace, GPS, and bear safe food storage as well as practical things like setting up a tent and making supper. A science activity on counting prey populations had everyone setting live traps and trying to construct the best vole shelter possible. Kids built Inuksuks (Inupiaq term for a cairn) with flat rocks along the Arctic Ocean beach. They went on a photographic scavenger hunt of natural and cultural history items along their hiking route.

The culminating events were two bead ceremonies where campers earned special beads for things like "best blueberry picker, safest camper, best fire builder, best trapper, and most hydrated camper." Rangers hope that kids will bond with their outdoor world and with the idea of working for the NPS in the future.