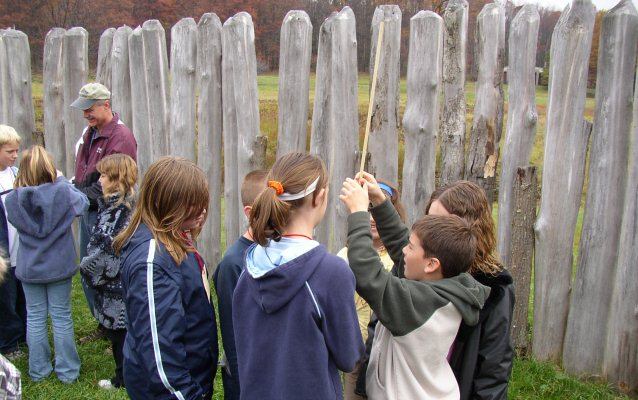 NPS
Quick Facts
GETTING READY FOR 2016:

Action Item:

Go Digital

Also Promotes:

Live and Learn

Year Accomplished:

2013
The new National Park Service education portal website makes educational materials easy to find and very attractive.  Fort Necessity has posted 25 lesson plans including the 8 units that make up "The French and Indian War 1754-1763" Teacher's Education Kit.  This curriculum was just printed, put on a CD and digitized, so that it is available to teachers in three formats.  Likewise the ten units of the "Traveling the National Road" are now available in three formats including digitized on the website. 
The park's five field trip programs are featured in a visually appealing manner.  Also featured is the WebRangers program "Young George Washington's Adventures."  This is an accurate and informative program in a fun interactive format.  Its potential for use in the classroom is highlighted on the website.
More and more teachers look to the internet for their first source of information.  Fort Necessity's education portal is full of material to help them explore and learn about the park.