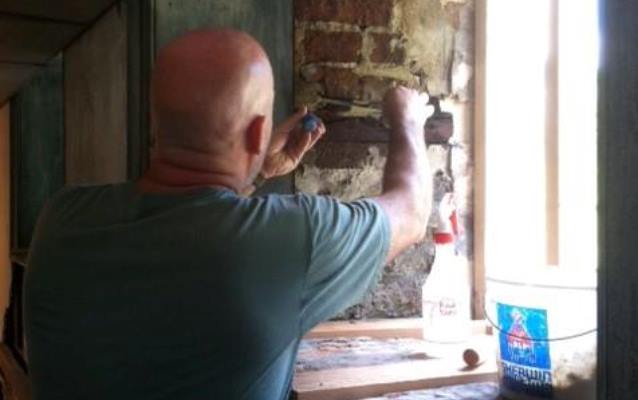 NPS
Quick Facts
GETTING READY FOR 2016:

Action Item:

What's Old is New

State:

Virginia

Year Accomplished:

2013
"Rural Plains," the longtime home of the Shelton family on the Totopotomoy Creek battlefield, is a colonial-era building that was heavily damaged during the battles around Richmond.  When the house and surrounding acreage came into Richmond NBP's possession in 2006, the structure needed extensive work, both in preservation maintenance and in unraveling the facts of the site's confusing history. 
In pursuit of those objectives, the park found ways to supplement the traditional steps with less conventional methods.  Professors and students from the Historic Preservation program at the University of Mary Washington, working with NPS staff, utilized relatively new infrared thermography technology to document otherwise invisible structural changes to the old house. 
At the same time, the park benefitted from the availability of historic preservation specialists on its own staff, in the maintenance division.  Their capable and careful work proved critical in making emergency structural repairs on the house, while conforming to the strict mandates of compliance for work on cultural resources. 
Those examples—just two of many—contributed to the park's understanding of this singular resource, and to the production of an outstanding Historic Structure Report in 2013.  They saved years of contract work and countless thousands of dollars.  Above all, they expedited the process of getting the historic building into a condition where it could be opened to the public on a limited basis, and accurately interpreted, goals realized in the summer of 2013.