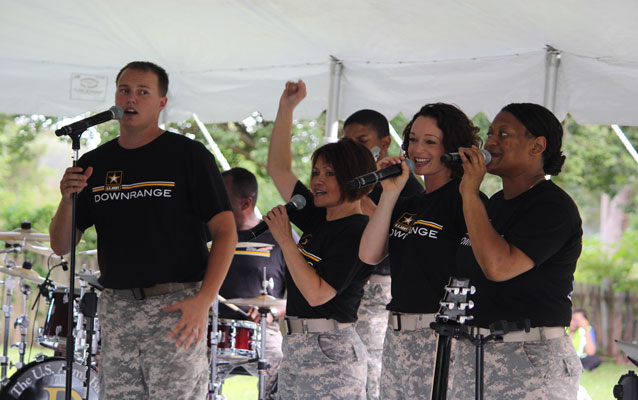 NPS
Quick Facts
GETTING READY FOR 2016:

Action Item:

Step by Step

Also Promotes:

Arts Afire

Year Accomplished:

2013
On June 22, 2013, the U.S. Army Band "Downrange" gave a free concert for staff and visitors near the birth site of our first president and commander-in-chief, George Washington. After an opening by Acting Park Superintendent John Storke, the band played a selection of contemporary music.
The concert concluded a day of events that included the opening of a few new exhibits in the visitor center—including the gate that used to surround the Washington Monument here at the park. Technological exhibits to better serve the visiting public were also unveiled. The emphasis for the day was to honor our nation's veterans for Veteran's Appreciation Day, so along with theconcert, veteran's and active duty military personnel were thanked, honored, and also given a discount in the park bookstore.
Attendanceto the event was great—512 by unofficial count—and 220 visitors attended the concert. A great time was had by all. If you missed this event, please checkout the calendar of events on our park website for future events this summer and throughout the year.